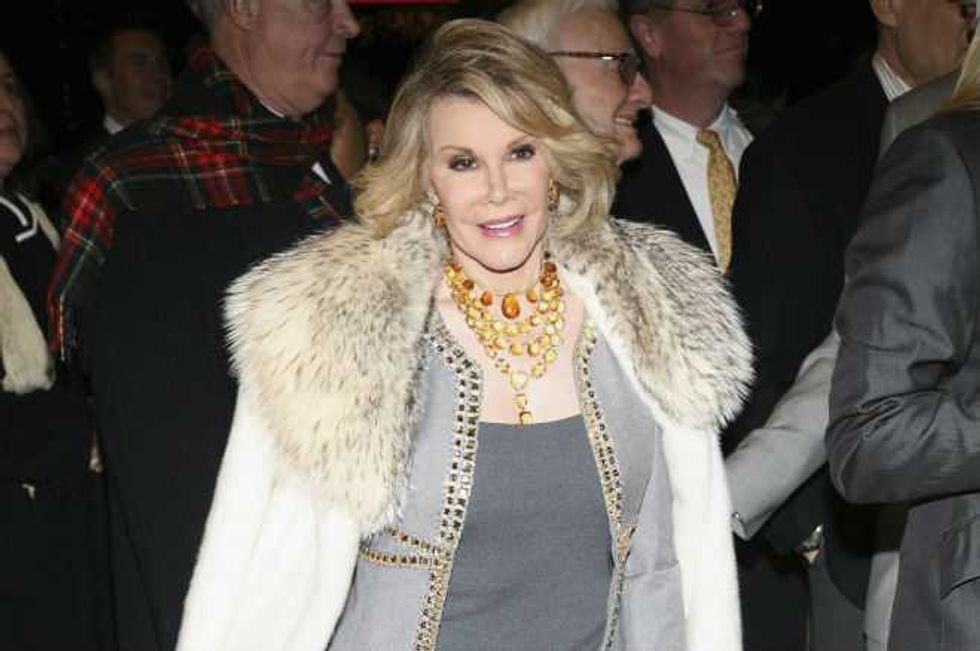 Joan Rivers' funeral will be held at a Reform Jewish synagogue in her home town of New York.
The memorial is being planned for Sunday, Sept. 7 at Temple Emanu-El in Manhattan, and is strictly invitation only. The general public and press will not be allowed to attend (Joan would have LOVED such an exclusive event, no?).
Now that's all well and good, but we would like to remind those in charge Joan had some very specific wishes for her own funeral:
"I want Craft services, I want paparazzi and I want publicists making a scene! I want it to be Hollywood all the way. I don't want some rabbi rambling on; I want Meryl Streep crying, in five different accents. I don't want a eulogy; I want Bobby Vinton to pick up my head and sing 'Mr. Lonely.' I want to look gorgeous, better dead than I do alive. I want to be buried in a Valentino gown and I want Harry Winston to make me a toe tag. And I want a wind machine so that even in the casket my hair is blowing just like Beyonce's."
MAKE IT HAPPEN!
The legendary comedienne passed away on Thursday and tributes have been pouring in for a woman who broke barriers not just in comedy but in all entertainment.
Catch up with her many, many shocking and hilarious zingers here, and raise a toast this weekend to Joan - she would have wanted it that way!