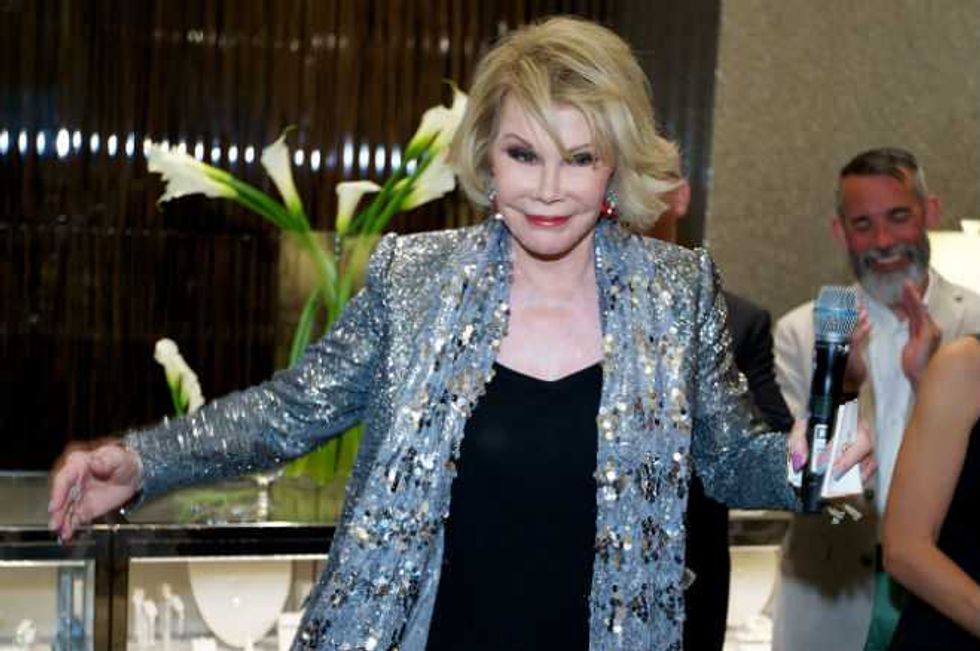 Joan Rivers passed away due to complications from throat surgery at Yorkville Endoscopy in New York, and now the medical director there has been fired.
"BREAKING: Medical director of Yorkville Endoscopy where #JoanRivers went to cardiac arrest is out," tweeted ABC News. "He is no longer performing procedures at the clinic."
As Popdust previously reported, Joan stopped breathing while undergoing an outpatient procedure on Aug 28 and was rushed to Mount Sinai hospital. She died one week later, on Sep 4, with reports that she died from an unplanned biopsy at Yorkville.