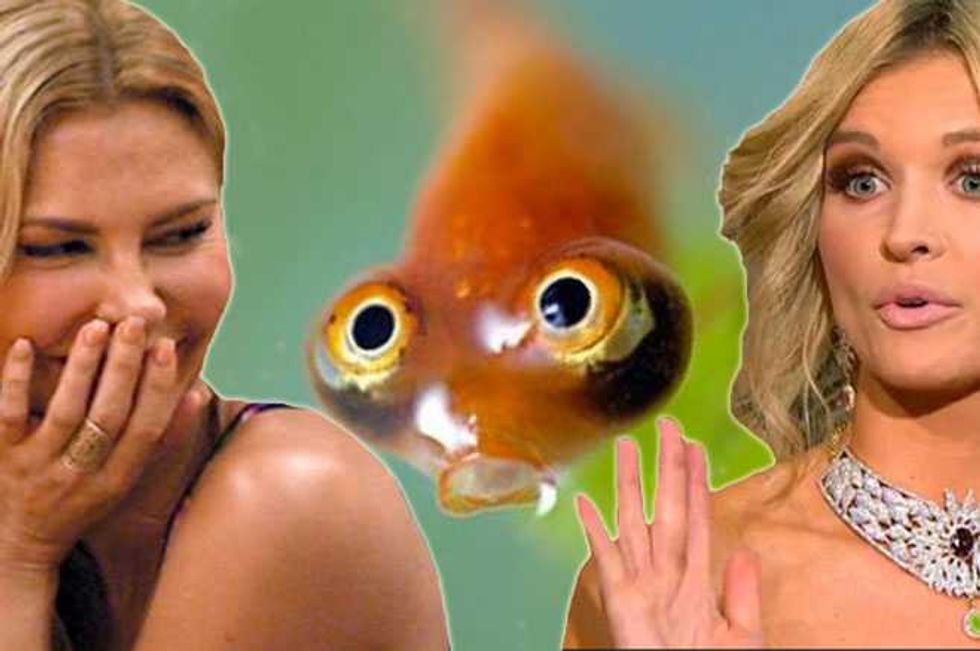 Brandi Glanville has made one too many comments about Joanna Krupa's va jay jay—and now the Polish/American model is whipping out the legal bat and swinging!
According to TMZ, Krupa's lawyer has sent a legal letter to Glanville, warning her that she's being sued for defamation. Generally, in the legal world,'defamation' is followed by the words "of character." So what is this? Defamation of genitalia?
The feuding Real Housewives have hated each other since November 2013 when Glanville went on Watch What Happens Live and claimed an "inside source" told her that Krupa's honey pot smells like a kettle of fish.
As Popdust previously reported, last month Glanville publicly drove her point home yet again on Andy Cohen's show, saying, "She's a beautiful girl, but you just can't help the odor situation."
Krupa was incensed, and expressed as much to a photographer, saying, "She's so obsessed with me. She can't stop talking about me. Why would Andy talk bad about me when she's making stuff up to make herself famous? I don't know what she's doing. Stop with the injections in your cheeks. You're never going to be Eastern European. Maybe you're trying to be me, but you're never going to be me, bitch!"
Meanwhile, on December 24, perhaps as an early Christmas present, Glanville took to twitter and apologized.
"I'm SORRY," the outspoken mom-of-two wrote. "I'm sure you smell as beautiful as you look! I won't joke about it again."
The lawsuit has not been filed yet, but Krupa and her attorneys say that it's on its way.....