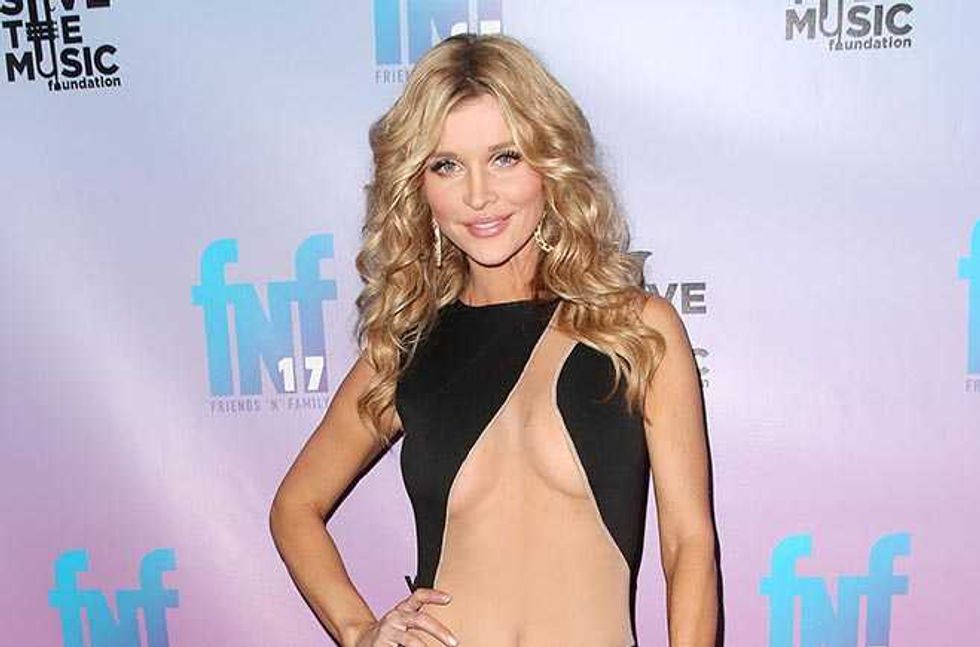 How do Joanna Krupa's tits stay like that!
Oh wait, there's a mesh thingy holding them in place.
The Real Housewives of Miami star wanted to make sure everyone knew she did her crunches before hitting up the the OK! magazine pre-Grammy Awards party in the Land of La on the night of Friday, January 24.
"The poor thing could hardly sit down all night because the dress was so unforgiving," a fellow party goer tells Popdust.
And we can't help but notice another blonde reality star donned a startlingly similar frock recently.
Check out Paris Hilton's Haus of Milani duds:
But when asked if she was copying Hilton, the animal rights activist shrieked, "oh, God, no!"