Frontpage Popular News
Everyone's favorite psuedo-hottie murderous sociopath was front and center in tonight's Family Guy season 14 premiere, titled, Pilling Them Softly.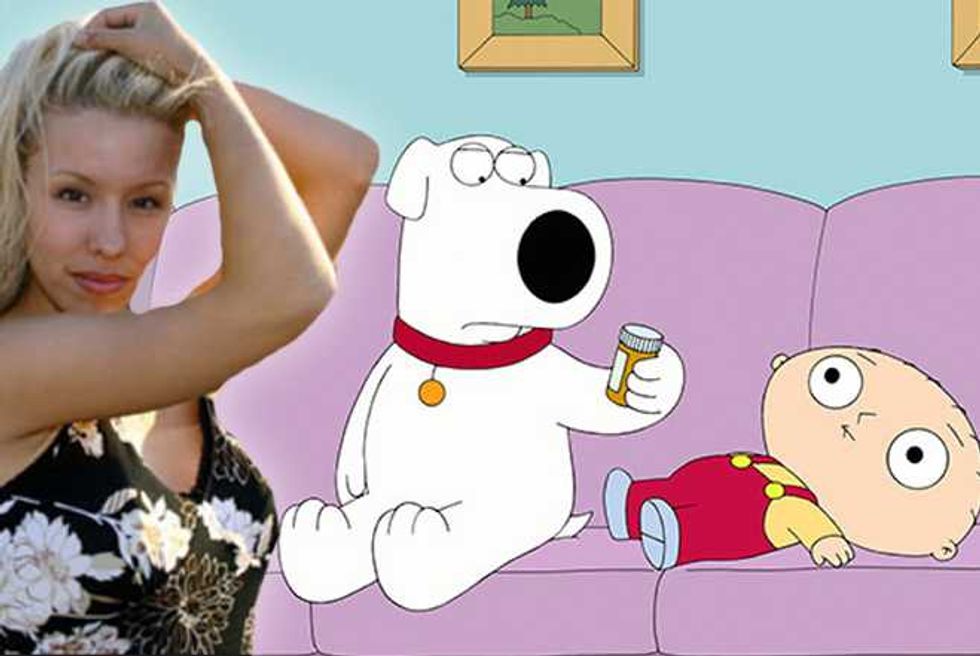 Just when the public had finally managed to start putting Jodi Arias out of their collective memory, up she pops in the hugely popular Fox network comedy—like a jail-dwelling, Mormon-killing, bad apple.

The 35-year-old became the subject of a sudden Google search spike Sunday night after Peter Griffin was caught in the act googling "Jodi Arias bikini"….. as you do.
Mind you, in fairness, the Archie Bunker of the cartoon world also whiled away his time embarking on The Cinnamon Challenge—the majorly stupid and downright dangerous craze of 2011 onwards—so, go figure.
As Popdust previously reported, the self-styled sex-pot narrowly managed to escape the death penalty earlier this year, thanks to a truly dumb jury member who believed Arias' murder victim, Travis Alexander, deserved all that he got, after watching a Lifetime movie about the former waitress.
The woman's biased viewpoint ultimately led to a hung jury during the second attempted penalty phase trial, and subsequently resulted in the death penalty being removed from the table, and Arias being sentenced to natural life in jail by Judge Sherry Stephens.
For those who are blissfully unaware of the horror that is Jodi Arias—the then-28-year-old brutally murdered Alexander, her booty call Mormon motivational speaker salesman ex-boyfriend, in 2008—after years of denials, she eventually copped to killing him, two years later, but argued that she slit his throat from ear to ear, stabbed him 29 times and shot him in the head, in self defense, after he subjected her to rough sex.
Which, let's face it, is every bit as amusing as an episode of Family Guy.
Talking of which, the gloriously subversive culinary themed premiere also featured a storyline about the dangers of ADHD meds, rival cooking shows from Peter and Quagmire, an Iron Man style slab of butter face-off, a soupçon of Game of Thrones author, George R. R. Martin, and a decidedly un-amused Cleveland.
All of which are waaaay more palatable than Jodi f**king Arias.