Culture News
The Star of Tiger King wants to make the most of his fame—while serving a 22-year prison sentence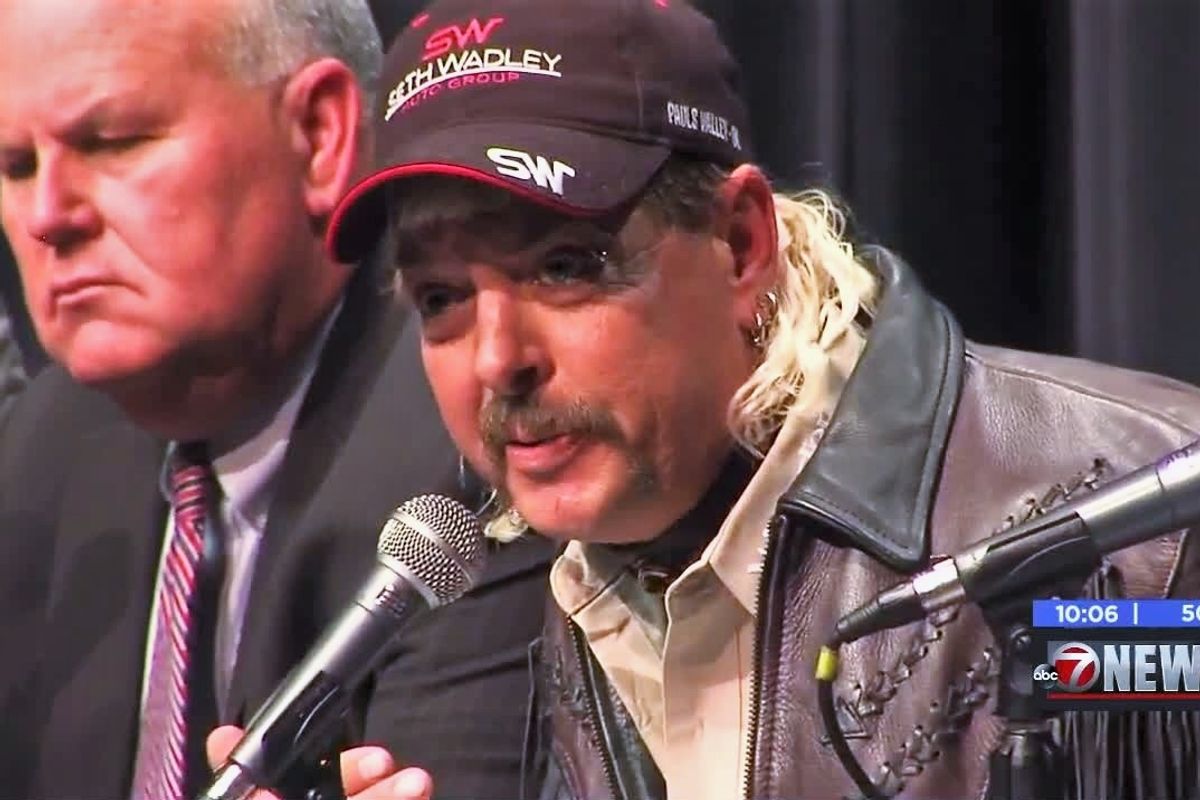 Joe Exotic has always wanted to be famous.
You don't pursue magic, music, TV, politics, animal training, and branded underwear and condoms if you don't have something of an obsession with celebrity. Now that he's finally become a household name, he can hardly enjoy it because he's stuck in prison, serving a 22-year sentence on two charges of murder for hire and various offenses involving the treatment and sale of his big cats. But there is still one medium that Joseph Maldonado-Passage—AKA Joe Exotic—has yet to pursue, and which may be his ticket to the audience he's always craved: Talk radio.
---
The appetite for more Tiger King content is so ravenous that Netflix couldn't even wait for the rumored season two and has already released a shoddy follow-up episode, "The Tiger King and I," that features Joel McHale conducting cringeworthy interviews with some of the show's major figures. But Joe Exotic himself has yet to bring his new-found star power to the public. According to Joe's fourth husband, Dillon Passage—who recently gave an interview with British tabloid Metro—the star of the hit documentary is now in talks with a radio station to do exactly that.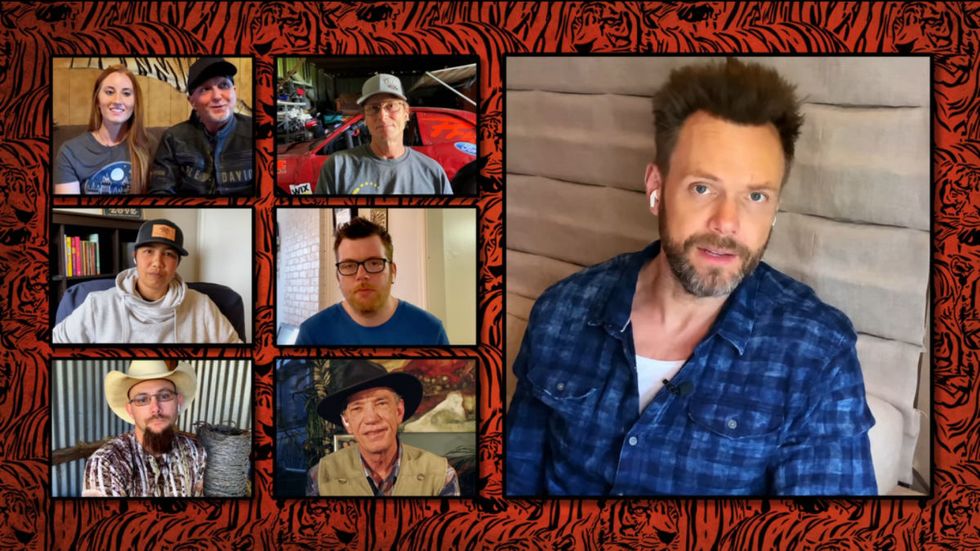 Will the show be recorded in the prison, or will Joe be allowed work release to broadcast live? Will it cover his interest in politics, country music, or just his continued obsession with Carole Baskin? Unfortunately, Passage had few details to offer, either because the particulars are still being worked out, or because the couple have hardly spoken since Joe was moved to a medical facility in Texas following an outbreak of the novel coronavirus in the Oklahoma prison where he was previously housed.

While Passage reports that Joe was tested for COVID-19 and that the results "did come back negative for the virus," he remains in some form of quarantine, and the pair have only spoken twice in recent weeks, whereas they had previously been in contact multiple times each day. It's unclear how long his isolation will continue, or if it will interfere with plans for a Joe Exotic radio show, but with the amount of attention that Tiger King has received, it seems doubtless that some venue will find a way to allow Joe Exotic to commune with his adoring public.
Just as incarcerated musicians are sometimes allowed to record music while serving their sentences, whatever radio station Joe is working with will figure out a way to get him his show. In the meantime he will have to make do with the letters and emails that his booming fanbase has sent him. As Dillon Passage told Metro, "He's got a load of really good feedback, a lot of letters, a lot of emails," and, "He absolutely loves the attention."
From Your Site Articles
Related Articles Around the Web