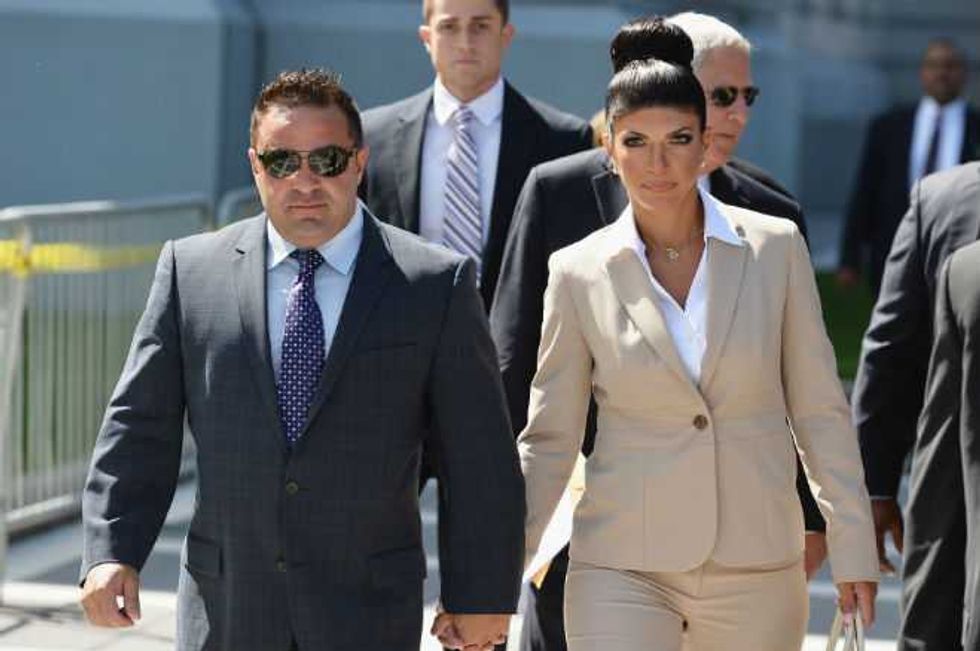 Teresa Giudice's husband Joe Giudice has been sentenced to almost three and a half years in prison for fraud.
The couple appeared in court in New Jersey on Thursday and heard the sentence from Judge Esther Salas, who will also decide what happens to Teresa.
The Real Housewives Of New Jersey star and Joe were indicted with 39 counts of conspiracy to commit mail and wire fraud, bank fraud, making false statements on loan applications, and bankruptcy fraud amongst other things.
Teresa is apparently hoping she will be sentenced to house arrest rather than prison because of their daughters Gia, 13, Gabriella, 9, Milania, 8, and Audriana, 5.
Joe and Tre originally pleaded not guilty to the charges (idiots) but then changed to guilty in March.