"I wanted to create something simple and organic that would capture Joel as a player," shares Cox about the clip.
We all have two sides. One that is strong and resilient, and the other that is unequivocally vulnerable and meager. Singer-songwriter Joel Taylor, born and bred in Sydney, Australia, tries valiantly "to find the answers that just can't be found," he laments on his stark, saloon-style piano song. "Two Sides" arrived a few weeks ago as a package deal, along with another song called "What Good is Love," a guitar-based, lonesome downtempo framing his earthiness and raw vocal centerstage. For the accompanying "Two Sides" visual, he enlists the help of good friend and veteran actress Courteney Cox to bring the song to life, set at Hollywood's new bar called the Black Rabbit Rose on a barely lit stage with Taylor plucky away on the ivories. It's artfully shot and allows the song to breathe vividly onscreen: the focus on Taylor's performance is rather powerful and pierces the viewer. "A friend of mine introduced me to Joel during a musical night at my house where friends and visitors gather to play music," Cox told Variety recently. "That's when I heard Joel sing and play and realized how talented he is."
She continued, "I've directed a couple of music videos for Foy Vance and Kodaline, and thought it'd be nice to direct a video that showcased Joel. I wanted to create something simple and organic that would capture Joel as a player, without distracting from the song. I decided on 'Two Sides' because I thought it captured the many sides of the gifted artist that Joel is."
You begin to question the kind of person Taylor really is; a masterfully talented singer and songwriter. When his fingertips lash into the piano on the bridge, a wave of chills ride up and down your spin. "There's a whole in my head where the thoughts go. The smile on my face never ever let's you know. My mind is upside down, spinning around," he croons on the second verse.
"On the one hand, I'm a very easy-going, gregarious Australian who likes to have a good time. But I can also be quiet, extremely introverted, brooding and stuck inside my own head," Taylor told the online magazine. The song is mixed Bob Clearmountain, who has worked with everyone under the sun: from Bruce Springsteen, The Rolling Stones and Bryan Adams to Bon Jovi, Robbie Williams and Simple Minds, among countless others.
On the hook, Taylor wails. "I got two sides, but you both can sit next to me. I got two sides, to find the middle lane so easy. Maybe soon, you'll find out what I'm all about," he reflects, juxtaposing both those sides in the very barebones of the arrangement and his vocal phrasing. Lilting between his falsetto and his barreling chest voice is both raw and expansive.
Taylor's rich musical heritage clicks everything into place, too. His grandfather learned boogie-woogie piano from Jerry Lee Lewis and he established one of Australia's first rock bands in the '50s, an outfit called Col Joye & the Joy boys. Meanwhile, his father was a cabaret lounge singer."'New York State of Mind' was the first song I ever learned to play," Taylor admits. His mother, too, taught him New Orleans style music. To say music is his destiny is an understatement. "Two Sides" has already been streamed 110,000 times.
Taylor now resides in Los Angeles.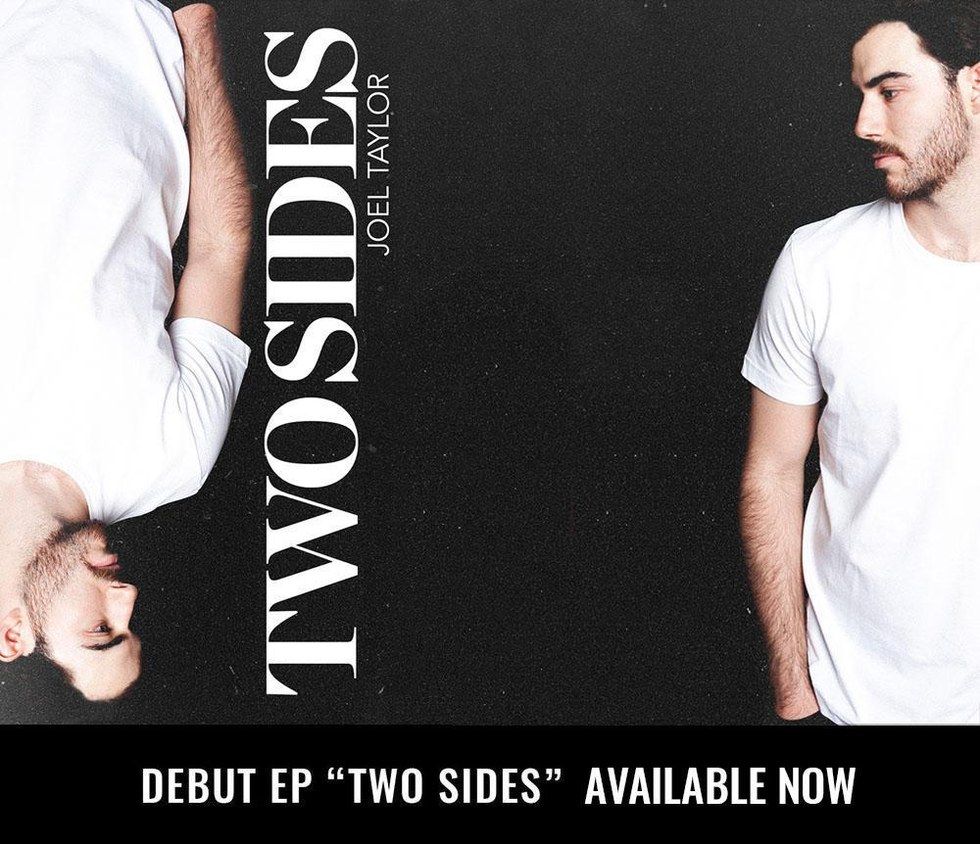 Joel Taylor Music
---
READ MORE ABOUT MUSIC...
LISTEN | Carly Rae Jepsen's "Cut to the Feeling" becomes contender for Song of the Summer
PREMIERE | Family Pet are anything but docile with new anthem
PREMIERE | Marcus Paul James smolders with new song "Paper Hearts"
---