POLITICS
The position is proving difficult to fill.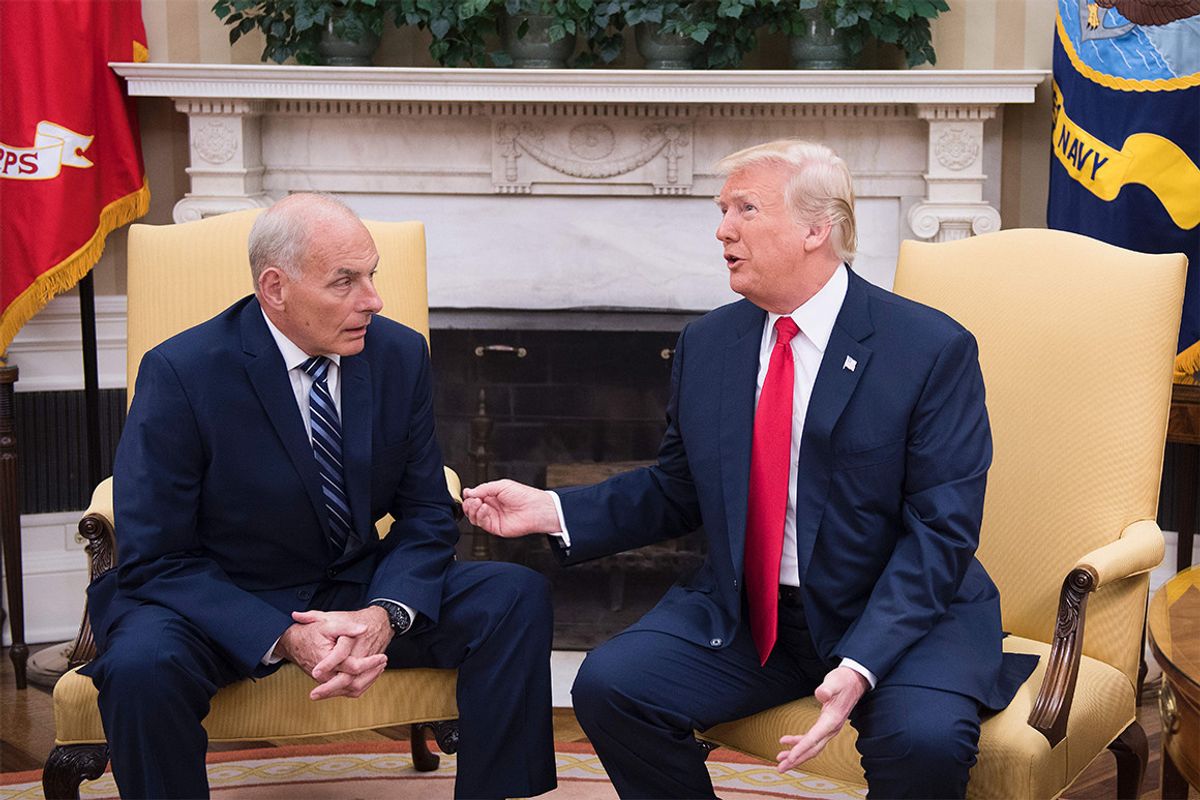 Politico
On Saturday afternoon, President Trump confirmed to reporters that Chief of Staff John Kelly will be leaving his position at the end of 2018. Trump told reporters, "I appreciate his service very much."
President Trump and his Chief of Staff have reportedly struggled to maintain a civil relationship over the past month. Two White House officials told CNN that Kelly "was not on speaking terms with Trump during his last days, and their relationship was no longer seen as tenable."
Many speculated that Vice President Mike Pence's chief of staff, 36-year-old Nick Ayers, would be called to fill the position, but on Sunday Ayers reportedly rejected the offer. Ayers cited a plan to leave the administration at the end of the year, reportedly planning to return to Georgia to spend more time with his family. According to the New York Times, "One former senior administration official called it a humiliation for Mr. Trump and his adult children, an emotion that the president tries to avoid at all costs. … Two people close to Mr. Trump said that a news release announcing Mr. Ayers's appointment had been drafted, and that the president had wanted to announce it as soon as possible."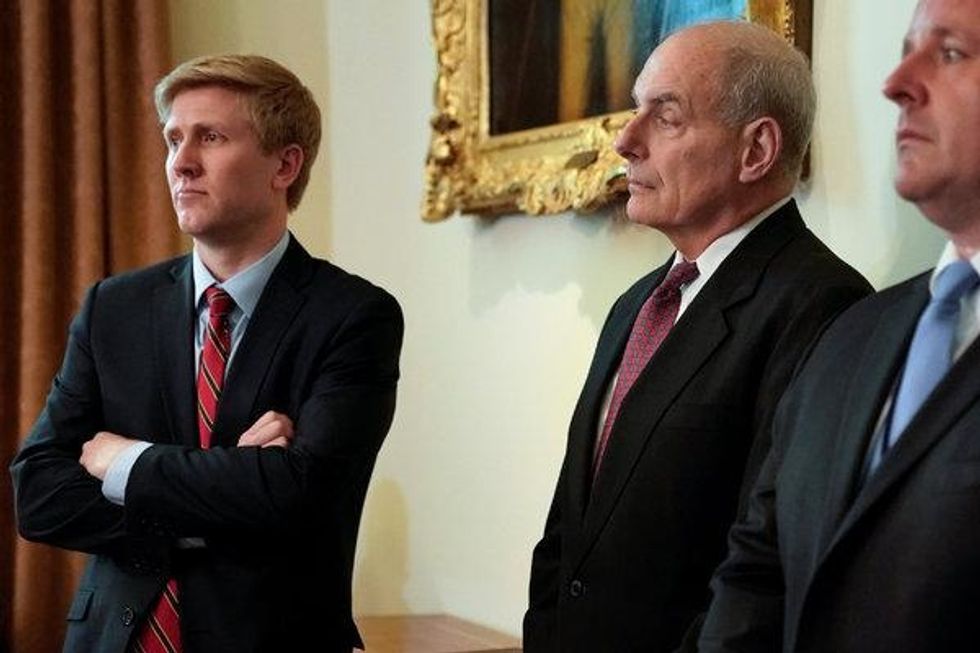 Ayers (left)The New York Times
It's likely Ayers' choice was influenced by his potential candidacy for statewide office in Georgia, which he may have feared would be put in jeopardy by close ties to the volatile President. He also likely feared sharing the fate of many who have left the Trump administration before: ceaseless public criticism at the hands of the President, who has been known to insult his former aides on Twitter and to the press.

What's becoming more and more apparent is that the highest ranking position within Trump's close advisors is not an appealing one. As the New York Times reports, "Mr. Trump's ultimate choice will be faced with a president who the two previous chiefs of staff found nearly impossible to manage." In the increasing chaos of an administration that has been defined by its instability from the beginning, it's not clear who will stand by the president's side as the 2020 election draws ever closer.
---
Brooke Ivey Johnson is a Brooklyn based writer, playwright, and human woman. To read more of her work visit her blog or follow her twitter @BrookeIJohnson.
---
POP⚡DUST | Read More...
Pete Davidson: I've Been Bullied For Nine Months
Tekashi 6ix9ine Faces Minimum Sentence Of 32 Years In Prison