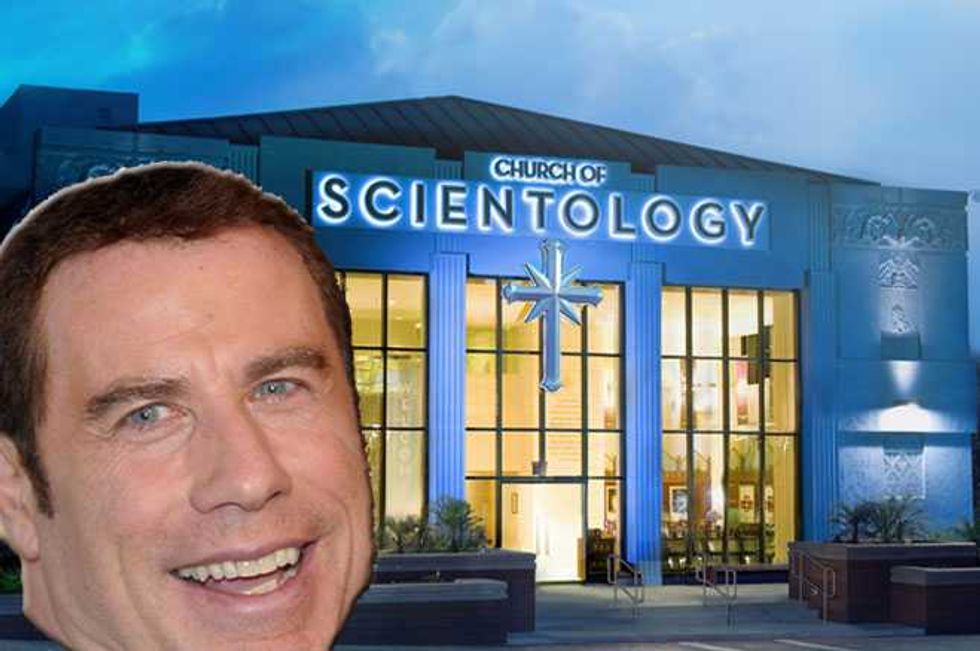 A week after HBO aired the documentary Going Clear: Scientology and the Prison of Belief, John Travolta has broken his silence to defend his beloved Church.
In an interview with the Tampa Bay Times, Travolta says he has not watched the film and has no plans to:
"I haven't experienced anything that the hearsay has [claimed], so why would I communicate something that wasn't true for me? It wouldn't make sense, nor would it for Tom [Cruise], I imagine."
The Pulp Fiction star has been a Scientologist since the 1970s.  According to the film, he had toyed with the idea of leaving and in response, the Church allegedly put together a "black package" with "all the damaging material" from his auditing sessions.
(If true, this could also explain Travolta's seemingly bizarre decision to star in the shockingly bad Battlefield Earth, written by Church founder L Ron Hubbard.)
However Travolta, 61, remains positive about his experiences with the Church:
"I've been so happy with my [Scientology] experience in the last 40 years that I really don't have anything to say that would shed light on [a documentary] so decidedly negative, I've been brought through storms that were insurmountable, and [Scientology has] been so beautiful for me, that I can't even imagine attacking it."
Both Travolta and Cruise are two of the Church's most famous celebrity members, and as such, is it possible that they really are unaware of the mental and physical torture of lesser high profile members, alleged by former members, in Academy Award winner Alex Gibney's film?
Gibney however, has shot down the actors' claims of ignorance when it comes to the multitude of abuse allegations:
"By now there is a well-documented record of abuses in the Church of Scientology, yet Cruise and Travolta have never spoken out about them," Gibney told Variety in January. "By not speaking out, it's a kind of an endorsement and I think that's why we're right and properly critical."
Well now Travolta has spoken, let's wait to see if Mr Cruise has anything to say on the matter.