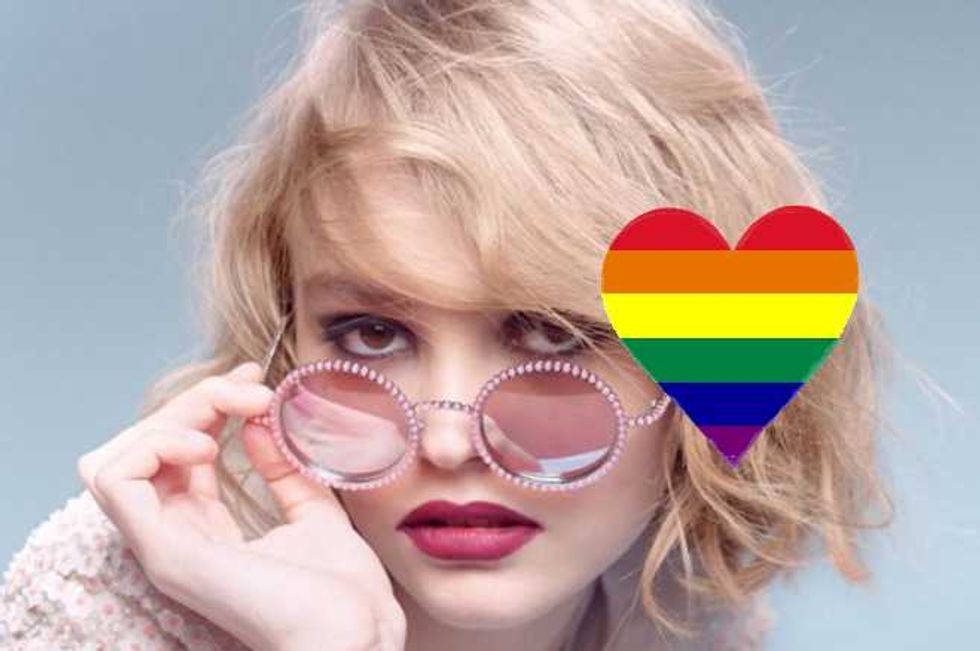 Lily-Rose Depp, 16 year old daughter of Johnny Depp and Vanessa Paradis, has proudly joined the ranks of young celebrities who aren't Entirely Straight.
Lily-Rose is featured in a new series of photos from The Self Evident Truths Project, 'a photographic document of 10,000 people in the USA that identify as anything other than 100% straight.'  She posed for an Instagram photo with the movement's founder iO Tillet Wright, who added the caption:
She decided she wanted to be in Self Evident Project because she falls somewhere on the vast spectrum, and I couldn't be happier to welcome her to the family.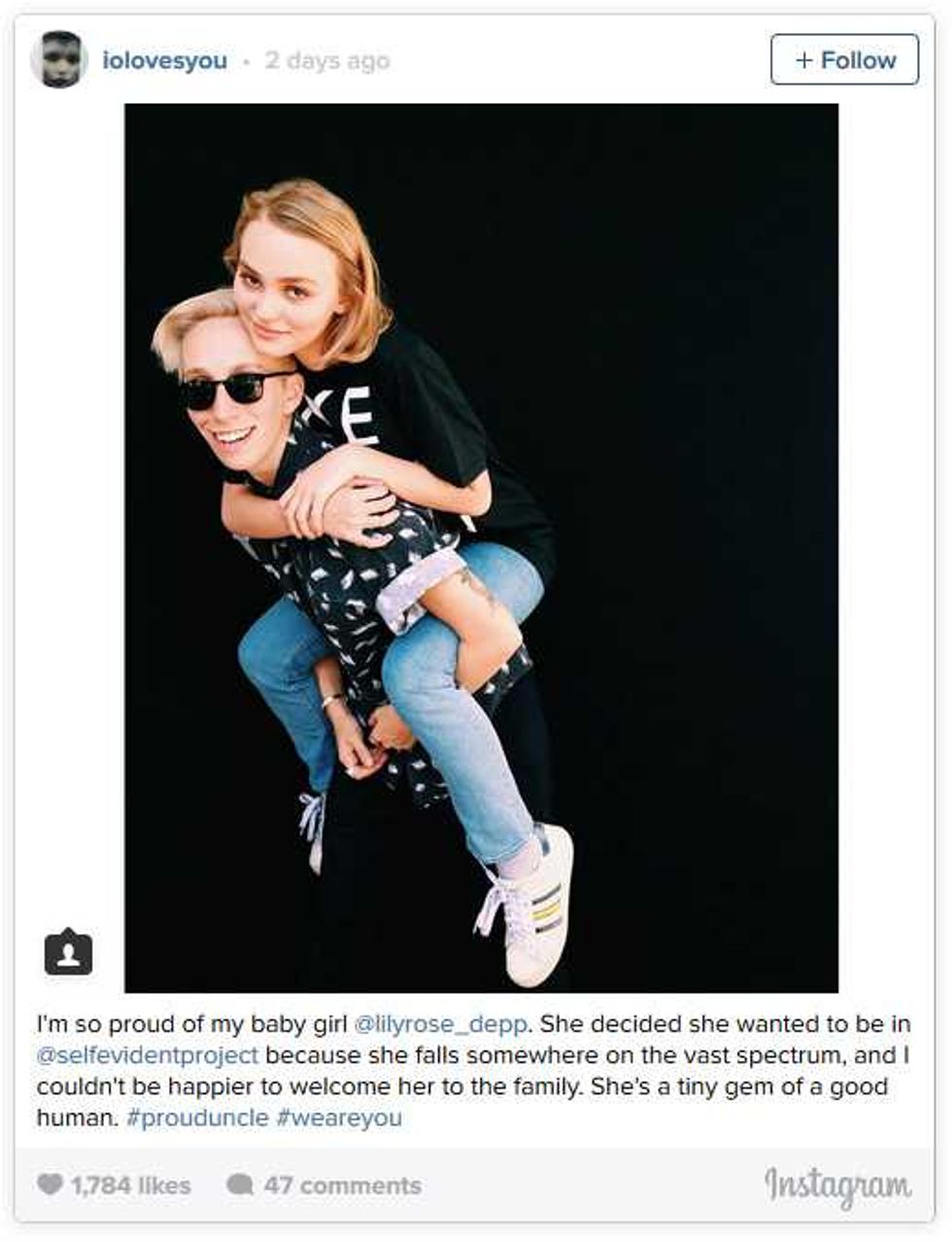 The angelic young Depp is in good company, with It-Girls like Cara Delevingne, Miley Cyrus and Kristen Stewart also sharing their fluid sexuality with the public. While Lily-Rose has not yet addressed the subject outside of the new project, she appears to be ready to open up. Her parents have not commented either, but her openly bisexual stepmother Amber Heard is one of many celebrities endorsing the project on its website.
Before long, it will be the staunchly heterosexual It-Girl who seems out of place.
Plus, there seems to be a big difference between Not Entirely Straight and bisexuality.
Could you qualify if you like sleeping with men but enjoy looking at women? Or what if you just think Laura Prepon is hot but not Taylor Schilling?
It's hard to know where one falls on the spectrum but I'd like someone to make a graph.
Anyway, congrats to Lily-Rose Depp!