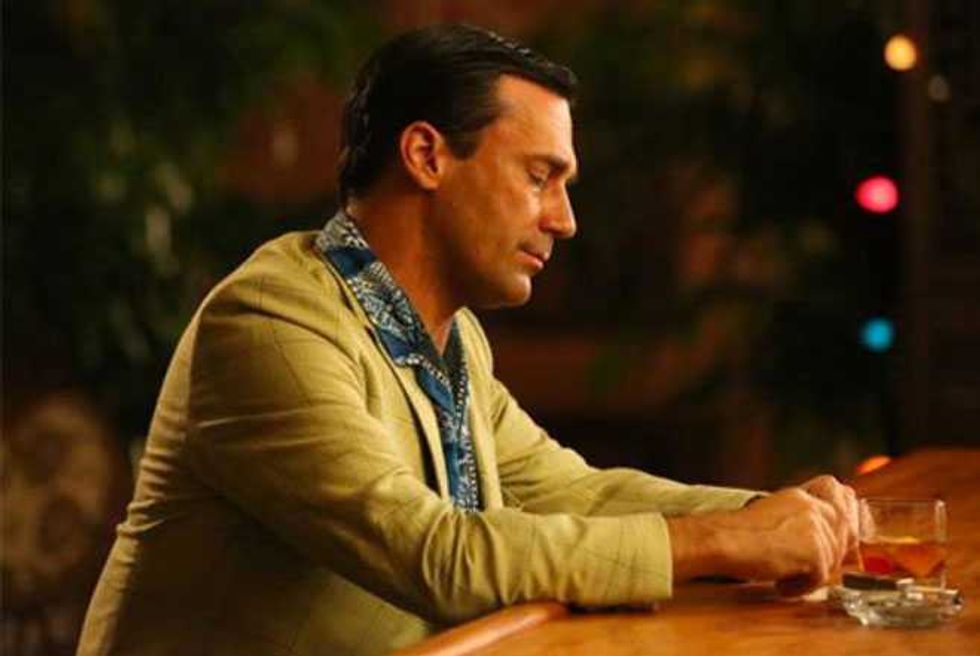 Looks like all those Old Fashions have finally caught up with Mad Men's heartthrob/douchebag/take your pick, Don Draper.
TMZ is reporting that super-schlong extraordinaire, Jon Hamm checked himself into Silver Hill Hospital in New Canaan, Connecticut at the end of February.
He emerged clean and sober after a 30-day rehab program for alcohol abuse.
Silver Hill is one of the top ten most expensive rehabs in the world—running in the region of $1,200 per day.
That means Hamm likely plunked down about $36,000 to straighten up and fly right, just in time for the premiere of the last season of Mad Men.
Silver Hill's other A-list former clients include Nick Nolte, Mariah Carey, Billy Joel, Liza Minnelli and Truman Capote!
Hamm's management released the following statement after news broke of the actor's stint in treatment,
With the support of his longtime partner Jennifer Westfeldt, Jon Hamm recently completed treatment for his struggle with alcohol addiction. They have asked for privacy and sensitivity going forward.