Top Stories
With singer Lauren Ashley delivering the emotional chorus, the song speaks to Jonezen's storied history.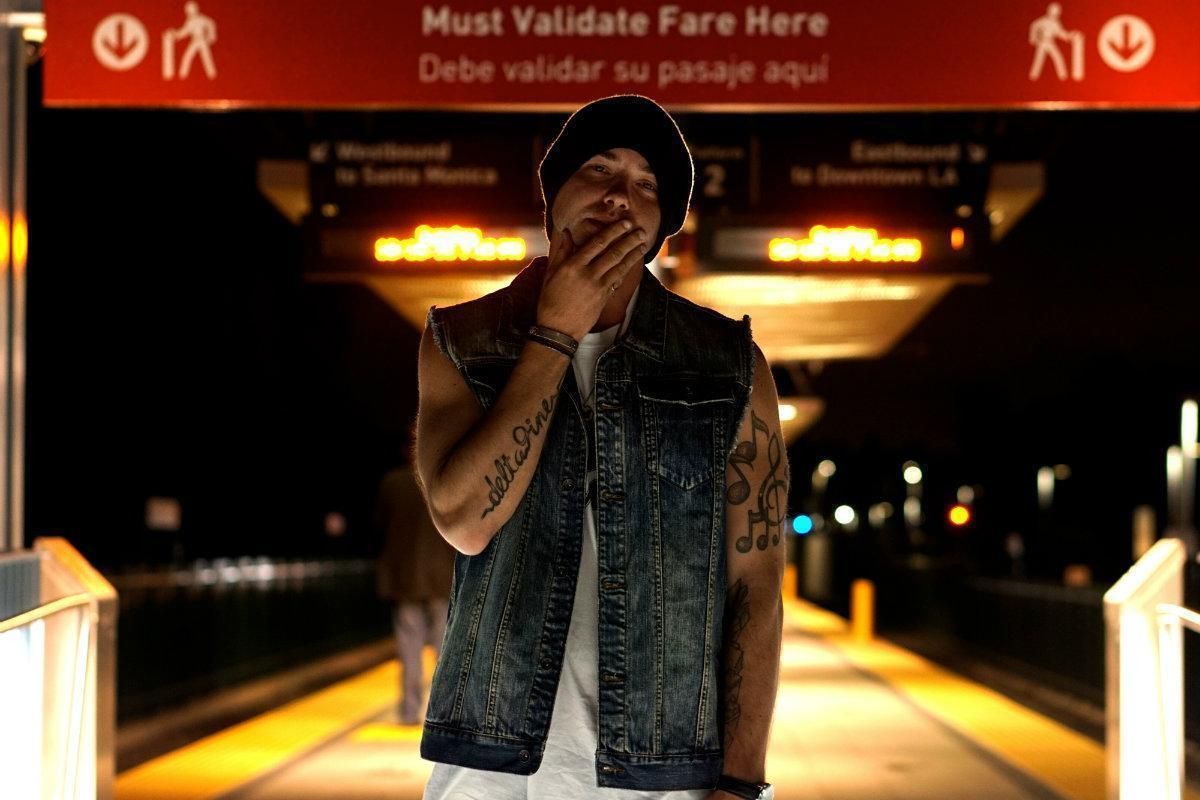 Jonezen, born Chris Jones, owns up to his brokenness, his mistakes, his deeply-troubled past. After almost succumbing to his alcoholism, the rapper entered rehab to get clean. During his stint, he poured his heart out for his mixtape, aptly titled Live from Rehab--and on it, he detailed every regret. But nothing compares to his new song "Heaven for a Sinner," which features vocalist Lauren Ashley on the hook. "Is there heaven for a sinner now? When I'm six feet in the ground?" she implores over acoustic guitar and throbbing percussion. "Now, I wish that I could say I never told a lie, never cheated, never stole, look you in the eye," Jonezen (a play on the addictive term "jonesing") lays out "Never had no side chicks, for what I told them girls goodbye. Never beat up on my brother, never made my mom cry."
"This record is super personal. I'm pretty much laying it all out there and talking about all the regrets I have in my life," Jonezen tells Popdust about the song, premiering exclusively today. "It gives fans and listeners a window into the man behind the music. I think that's what art and connection are really all about. I want people to know that I screw up; I have regrets; I've made mistakes. I think through talking about it, and hopefully having people relate to what I'm saying, it will help them deal with whatever regrets they might have in life."

Jonezen's rapid-fire musings on life began when he was just 12 years old. Much like many hip-hop performers, there was something about the music's specificity and urgency which spoke to his core. "I have taken the time to understand where hip hop came from and always give up most respect to the originators. Music isn't about money or pretense for me--it's about connection," he explains. As a result of his budding abilities, he has toured with the likes of Bone Thugs N Harmony, Swollen Members and Mad Child and recorded with such trendsetters as Gucci Mane.
"Saw what I was doing to the people I love, didn't black out for a decade 'cause I saw the outcome," he later spits on the new track. "I wanna tell you, I was never scared. Never went and made decisions, operating out of fear. Was happy with myself, not concerned with fitting in."
"Heaven for a Sinner" officially drops on Friday (April 21).
Listen below:
---
READ MORE ABOUT MUSIC...
Premiere: Emily Keener explores "Light & Sound" in new video, reveals tour dates
Premiere: Flyjack tackle political unrest in "It's a New Day" music video
Premiere: Strange Familia straddle genres with their self-titled debut album
---