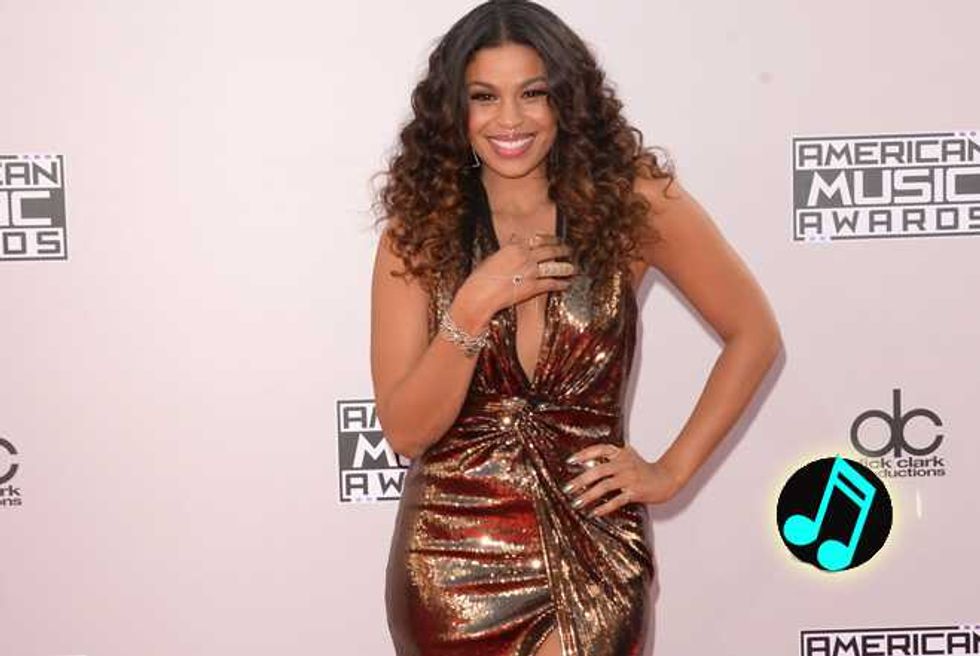 Jordin Sparks dropped a brand new collection of songs on Tues. (Nov. 25), a mixtape called Bye Felicia, courtesy of LA Leakers. Featuring a Jason Derulo diss track (which you can listen to here), the 9-track project is her first all-original music release since 2009's poppy Battlefield (which spawned the massive hit in the title track). It followed the singer's self-titled debut album, which featured big-scoring hits "Tattoo" and "No Air" (with Chris Brown).
Fans can download the mixtape, which also features a 2Chainz collaboration, on LiveMixtapes.com. You can listen to it in full, below.
Sparks also revealed her upcoming album will be called Right Here, Right Now and will drop early 2015.
Bye Felicia is significantly more mature for Sparks. It leans more Nicki Minaj and Iggy Azalea than Jennifer Lopez; and that's a good thing. Since her last release, the American Idol champ has done some living, including dating hip-hop superstar Derulo for a time. Of course, their love ultimately melted away, with the "Talk Dirty" singer making a rather public statement about feeling "pressure" about getting married. Sparks takes direct aim at him in her new track "How About Now," and she doesn't hold back. "I'm up right now, and you suck right now," she sings.
On choosing the project's title, she says (in an interview embedded in the opening track "Work From Home"): "I was trying to figure out just a whole bunch of different things that I could say. I feel like that statement is 1) really funny and 2) it just applies to my life right now. I don't have time for certain people and certain things."
She says of the creative process: "I was listening to the radio and almost every song was dissing women and talking about how we're not loyal or we make people paranoid. All this stuff...they're great songs, I turn them up...but then I was listening to them going, 'why am I singing this?' It's dissing me! So, I was like 'OK, I want to do a response record. Initially, I wanted to take the track to 'Loyal' but then was like 'nah.'"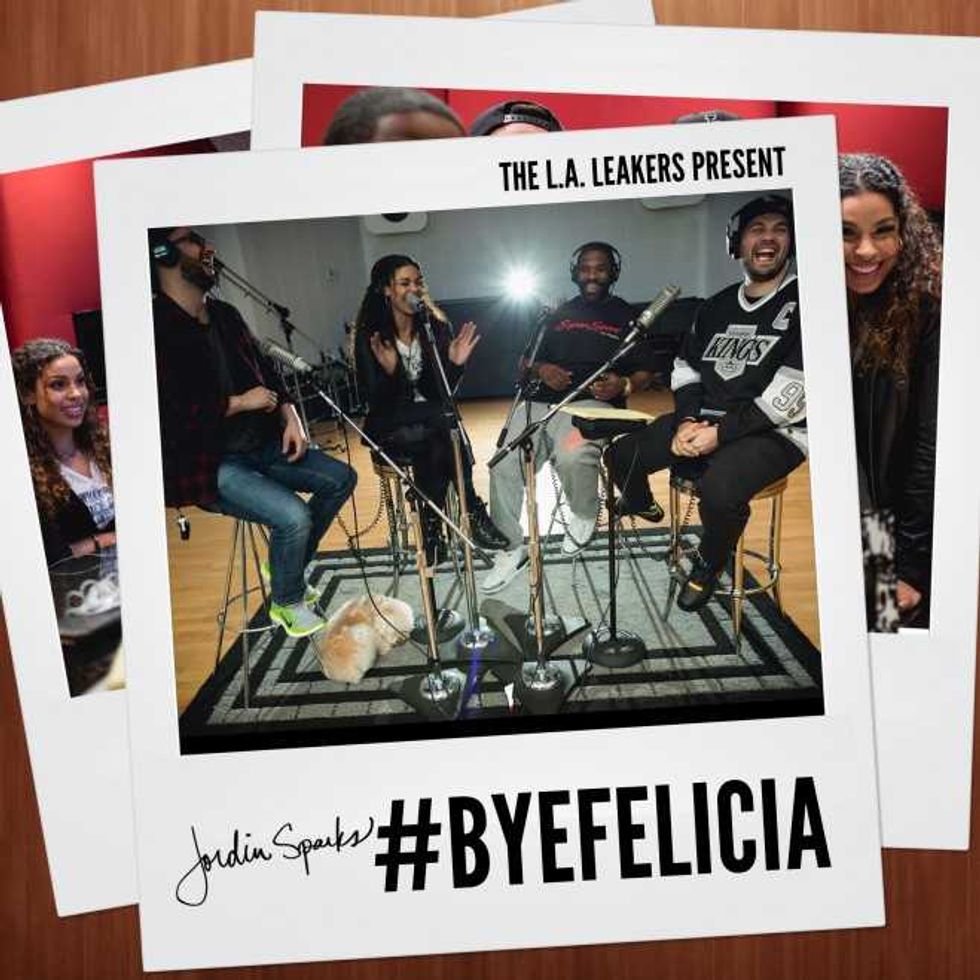 Bye Felicia track list is as follows:
1. "Work From Home"
2. "It Ain't You"
3. "Gasoline"
4. "Right There, Right Now"
5. "How About Now"
6. "They  Don't Give"
7. "Left, Right"
8. Double Tap (featuring 2Chainz)
9. 11:11
[PHOTO CREDIT: Jason Merritt/Getty]
Stay tuned for updates. Feel free to follow @Popdust and JasonTheScott on Twitter!