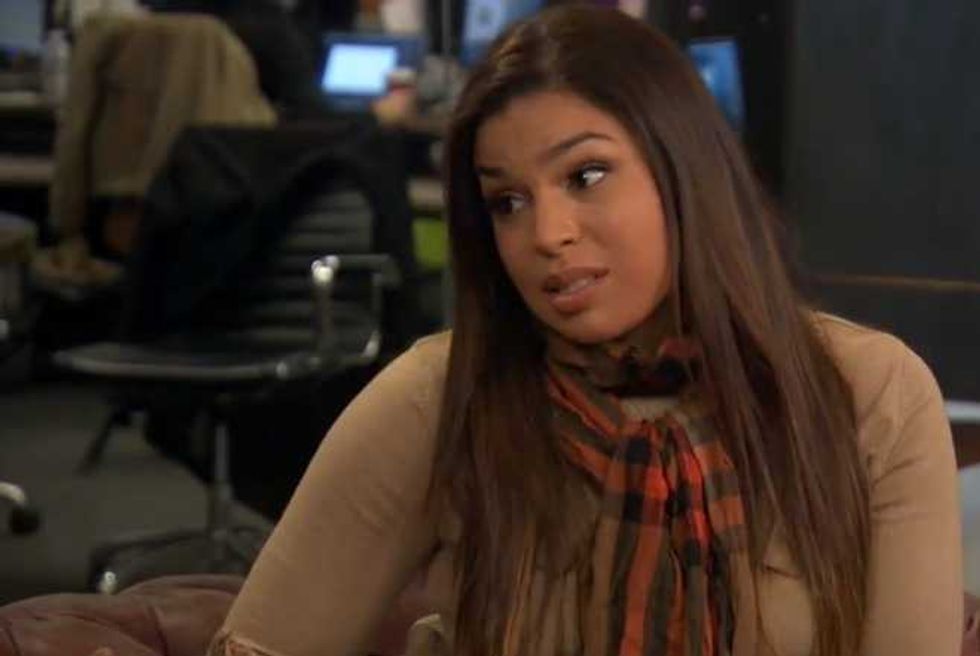 It's been almost five years since Jordin Sparks' last album was released. She's kept herself busy in the time since, putting out a couple of singles, recording a few duets, and acting in a handful of projects (including Whitney Houston's final film, Sparkle), but the fans who voted for her on American Idol are still awaiting a new album from the "No Air" songstress.
In a new interview with Huffington Post, Jordin opens up about her elusive third album, blaming her label --in the nicest, most diplomatic way possible-- for the lengthy delay.
Luckily for Jordin, her acting career is actually doing surprisingly well as far as pop stars-turned-actresses go, so she can afford to put music on the back burner for a bit. In addition to Sparkle, Jordin's headlined the Lifetime holiday movie, Dear Secret Santa, and has a supporting role in the upcoming Nicholas Cage flick, Left Behind.
If her new album sounds anything like the two singles that have come off it so far, "I Am Woman" and "Skipping a Beat," then she should just give up music for good. Her first two albums actually had some great songs (like "Freeze" and "Walking On Snow"), and nothing from the upcoming third disc has lived up to any of them yet.
What do you think Jordin should focus on, acting or singing?