Jordin Sparks Shows Off Weight Loss In Bikini—How She Dropped 50Lbs
Jordin Sparks is showing off her whopping 50Lb weight loss.
The 24-year-old posted a photo of herself Wednesday on Instagram clad in a bright and skimpy bikini and floppy hat—and her body looks bangin'!!
"I'm an Arizona girl through and through! I love the sun, Safely, of course," Jordin captioned the pic.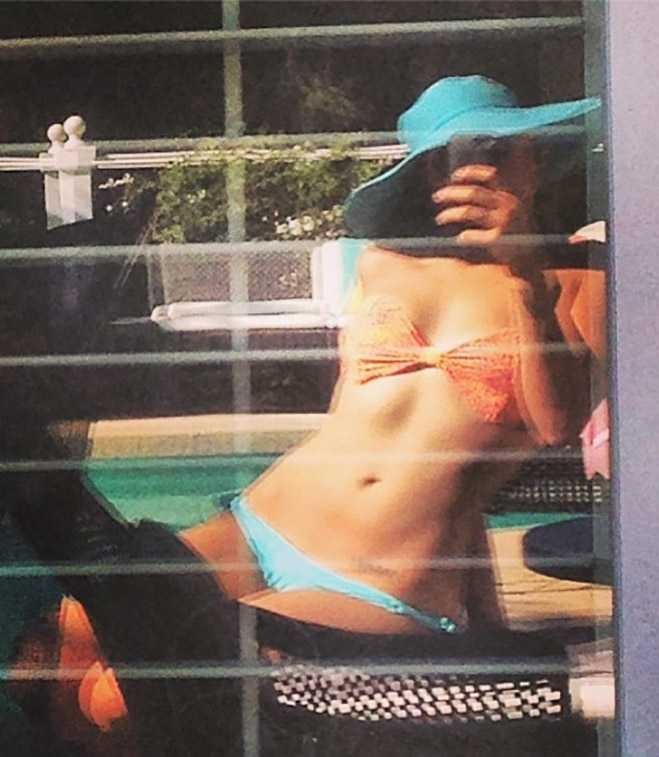 Jordin claims to have lost weight the good old fashioned way, dropping the pounds over an 18 month period through diet and exercise.
The American Idol alum shared her weight loss tips with Redbook.
"I never felt like I was suffering by eating less and exercising more," she says. "The key was finding exercises I enjoyed. If you don't, you won't stick with it."
"I started walking with my cousin every day," Jordin says, explaining she also learned to rethink why, as well as what, she is eating.
"Ask yourself, 'Am I really hungry, or am I having this because it looks good?'" she says. "It doesn't have to be about sacrificing all the things you love. Just be conscious of portion size and why you're eating."
She says she eventually moved on to working with a trainer and built up to her current exercise regime of12 reps each of biceps curls, shoulder presses, and triceps extensions daily.
And Sparks' diet rule number one?
Avoid carbs after 5 p.m. and snack on fruit rather than baked goods.
"It's more satisfying than that cookie" apparently.
Well, as Kate Moss once said, "nothing tastes as good as skinny feels."