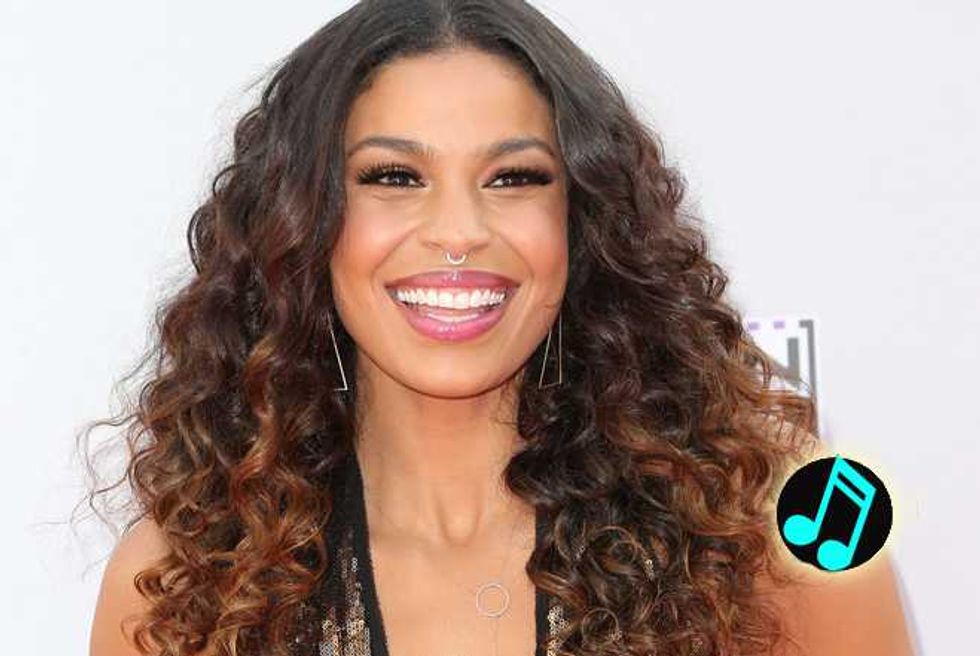 This is Jordin Sparks' now. After five long years of no new music (since her 2009 Battlefield project), the American Idol Season 6 champ is setting her sights on her third LP, titled Right Here, Right Now, with an expected 2015 release. Formerly with RCA Records, Sparks has now signed a deal with Salaam Remi's Louder Than Life record label (under the Sony Music umbrella). Remi's credits not only include previous production credits with Sparks, but he's known for his work with Amy Winehouse, Usher, Alicia Keys and Miguel. The label was founded in 2013, and he told Billboard.com at the time, ""[Sony chairman/CEO] Doug Morris has given me a great opportunity to incubate and market artists. From RCA, Epic and Syco to Kemosabe and Columbia, I sit down with the heads of those labels to help with any artists they want me to look at."
IT'S HERE! Grab my new song on iTunes now!! :) It Ain't You - https://t.co/o3PWA89IYT 💁#thisoneisforallmyladies pic.twitter.com/m147ZYFxRQ

— Jordin Sparks (@JordinSparks) December 15, 2014
On her next musical chapter, Sparks shares, "I am very excited to be working alongside Salaam Remi on my next album," the singer shares. "Together, we have created something special. I'm very proud of it and can't wait to share it!" Recently, the singer dropped a #BYEFELICIA mixtape (listen), featuring her new single "It Ain't You" (out to all major digital retailers now) and the Jason Derulo diss track, "How Bout Now." The new album will feature select songs lifted from the mixtape, as well as brand-new (yet untitled) songs.
"I'm very excited to be a part of this next chapter in Jordin's career as she grows from being America's sweetheart into an undeniable superstar," says Remi of the collaboration.
[PHOTO CREDIT: Frederick M. Brown/Getty]
Stay tuned for updates. Feel free to follow @Popdust and JasonTheScott on Twitter!