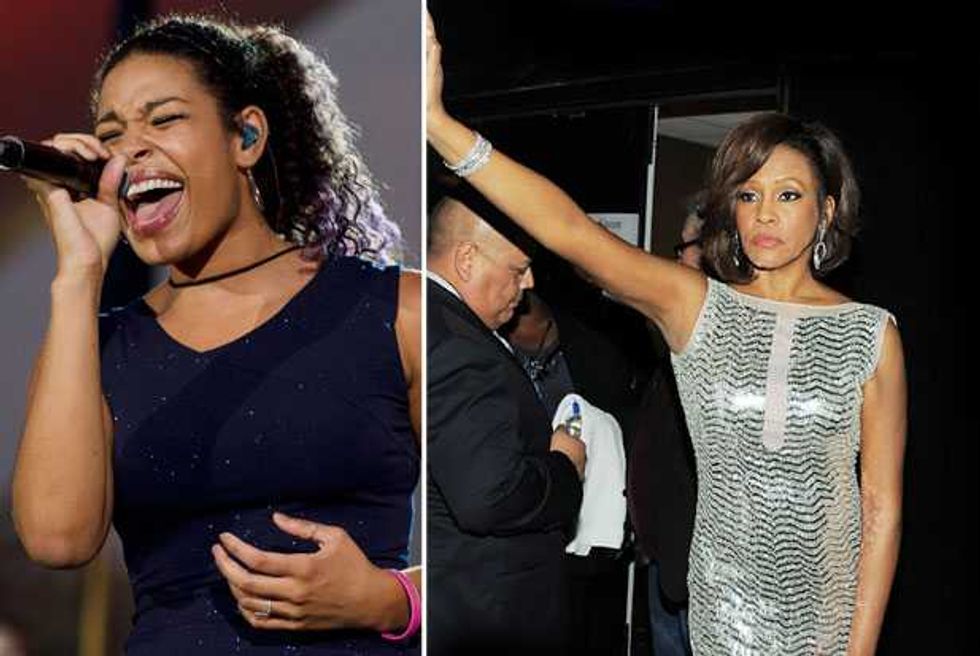 Jordin Sparks will make her big screen debut in the upcoming Sparkle, remake of the 1976 film, EW reports. (You have five seconds to get those cheap Sparks and Sparkle laughs out of your system. Finished?) The remake tells the story of the Williams sisters, the Harlem-based siblings whose rise to stardom begins in their local church choir during the 1950s. Sound familiar? Despite arriving five years earlier, Sparkle's premise is not entirely unlike the 1981 musical Dreamgirls, whose 2006 film adaptation boasted Beyoncé, Jamie Foxx and Eddie Murphy, and earned Jennifer Hudson an Academy Award for Best Supporting Actress. Both are said to be loosely based on Diana Ross' girl group, depicting the personal turmoil that threatened to bring down their professional success. It's been only five years since Condon's film, so a threat of overkill more than looms over the latest project, but this news is something to cheer about for all those unafraid to admit their love of musicals and movie-musicals alike, or the haters who experience schadenfreude at yet another unsuccessful post-Idol venture.
The project is set to be directed by Salim Akil (Girlfriends) and Whitney Houston is in talks to play Sparks' demanding mother, a casting choice that more than appeals to our mid to late '90s-related interests and memories of performing "I'm Every Woman" at school talent shows. Regardless of what Vh1 or Mariah Carey says, Houston's arguably one of the top divas to ever take the stage, despite making more headlines for her dancing at Prince shows and struggle with substance abuse of late. After starring in cult favorites like The Bodyguard and Waiting to Exhale through the mid-'90s, Houston's last acting gig—1997's TV movie Cinderella—witnessed her portray a much more supportive maternal figure, as fairy godmother to Brandy's titular character. Most recently, the 48-year-old entered an out-patient rehab facility in May, which her rep described as "[in] support her long-standing recovery process." She's already released three—yep, three—compilation albums, but if her casting is confirmed, consider another comeback to be officially underway.
We've chronicled the problematic nature of both the musician-actor and actor-musician experiments before. While this marks Sparks' feature film debut, her taking on the lead role in the upcoming project is not the hugest of risks for studio execs. After winning season six of Idol, Sparks went on to play the lead role of Nina in the Broadway musical In The Heights, so like Beyoncé, Hudson and Houston before her, the musically-rooted script will play to her strengths. It's probably too early to start placing bets, but even though Sparks has acted before, after Hudson's starmaking performance in Dreamgirls, there's a certain Idol contestant turned actress legacy to uphold. Oscar or bust.