Rising Star
Premiere: Portland hip hop star Joshua Hatkins targets online trolls on his latest, "Swervin On U"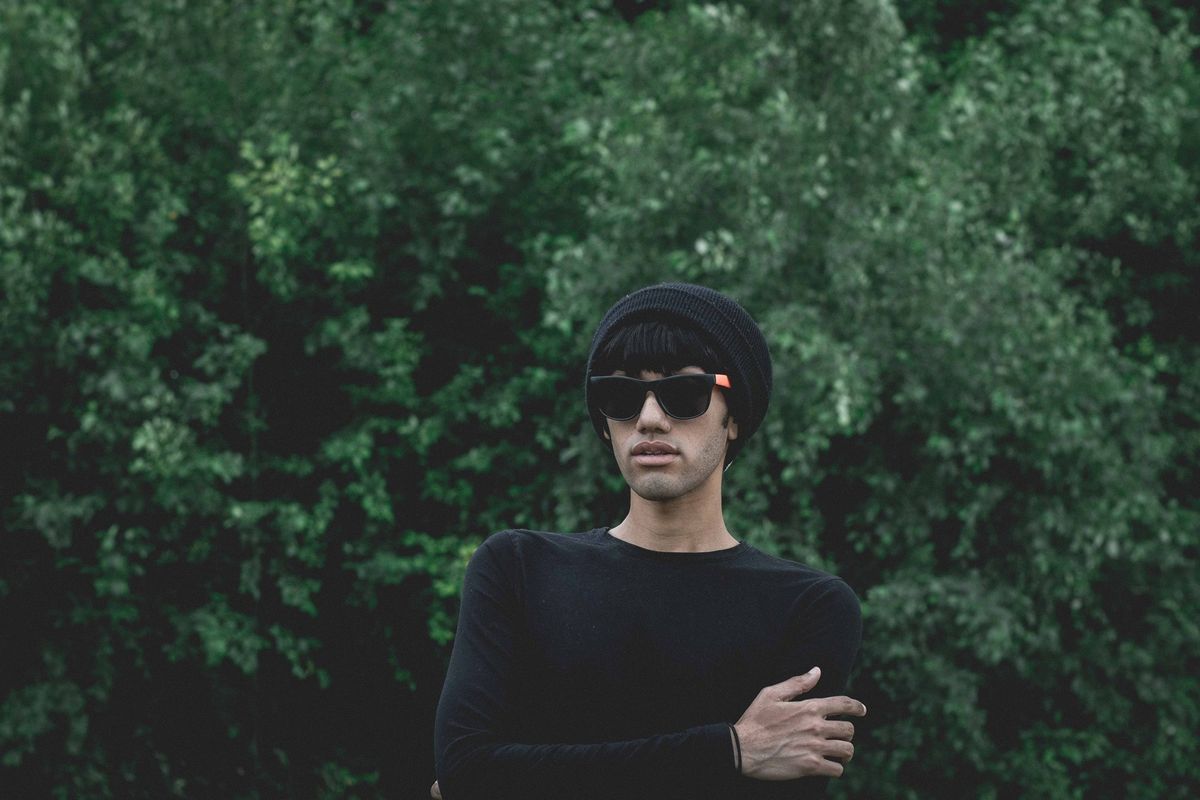 The first rapper most people would associate with the Pacific Northwest is probably the Seattle superstar Macklemore, who has netted no less than four Grammys with his brand of humorously accessible pop rap. And Macklemore is not a bad place to start in approaching the slickly produced and even slicker bars of Joshua Hatkins' budding rap career. His latest single, "Swervin On U," which we're happy to be premiering over here at Popdust, is a menacing treat of dark keyboards and self-confidence. The target of Hatkins' shade? "Internet trolls," he tells me, "In a time where everyone has a voice, it's very easy for people who don't like you to make it their mission to let you know that they don't like you."
I was taken aback by Hatkins' earnestness. On one hand, beginning your rap track with "You's a bad bitch, leaving comments on my post" would seem silly to a New York palate, hungry for the next street rapper or next minimalist beat. On the other hand, Donald Trump is president, and people on Reddit are fucking awful. People who post below every Youtube video are fucking awful. And even the so-called serious rappers have set down their proverbial gunfire to take some digital aim. Skepta, on the title track from last year's ocean-crossing breakthrough Konnichiwa, hassles his online haters with typical low-key grime bravado: 'Cause when you are talkin' 'bout me online/I was down in the basement," he disses.
But Hatkins doesn't rely on the same masculine pomp as Skepta: on the music video for an earlier single, " Time to Waste," he gets his twerk on next to backup dancers who mimic both his moves and his hairdo. The West Coast message of acceptance that Macklemore put his name behind with, say, "Same Love" was a confusing mess of sexual acceptance and poorly worded masculine reassurances. "Time to Waste," on the other hand, is a fucking party.
Hatkins might also be called the more complex figure: over SSK's plushly Timbaland-esque keyboards on "Swervin On U," he nails a chorus directed at every troll behind a glowing screen. They may be a crowd, but Hatkins is moving through them: Reddit, Twitter, hell even Tumblr. You've now got Joshua Hatkins on your ass.
Get swervin' up on all those haters!