MUSIC
If You're a Fish, I'm a Fish, Little Fish Too
Songstress, Josie Dunne uses her dimensional voice, writing, and instrumentality to create her first EP "To Be The Little Fish"
Nashville based Josie Dunne released her debut single, " OLD SCHOOL," which hit the Top 15 on the US Viral Chart on Spotify and has been added to several top Spotify playlists including – Viral Hits, New Music Friday, Tomorrow's Hits, Fresh Hits, Pop Extra, Pop Royalty, Global Buzz & more! More recently, Josie released the second single, "GOOD BOYS" along with companion video.
To Be The Little Fish Available Now: https://Atlantic.lnk.to/ToBeTheLittleFishID Join Josie's email list to be the first to get new music, tour dates, + more...
For her first EP, "To Be The Little Fish," Josie had a few specific goals. She wanted to capture the Motown-era music of her childhood, proving that soul music could feel cool again. The songs should feel modern but embrace those older influences, especially the use of horns. Josie worked with several collaborators, including Nathan Chapman (Taylor Swift, The Band Perry) and Amy Wadge (Ed Sheeran, Camila Cabello), and got to lay down vocals for "Cool With It" at Nashville's legendary Blackbird Studios. "Old School," a fun, bubbly number, is the beating heart of the EP. When Josie laid it down she felt like she's tapped into something essential and the other five songs came from there.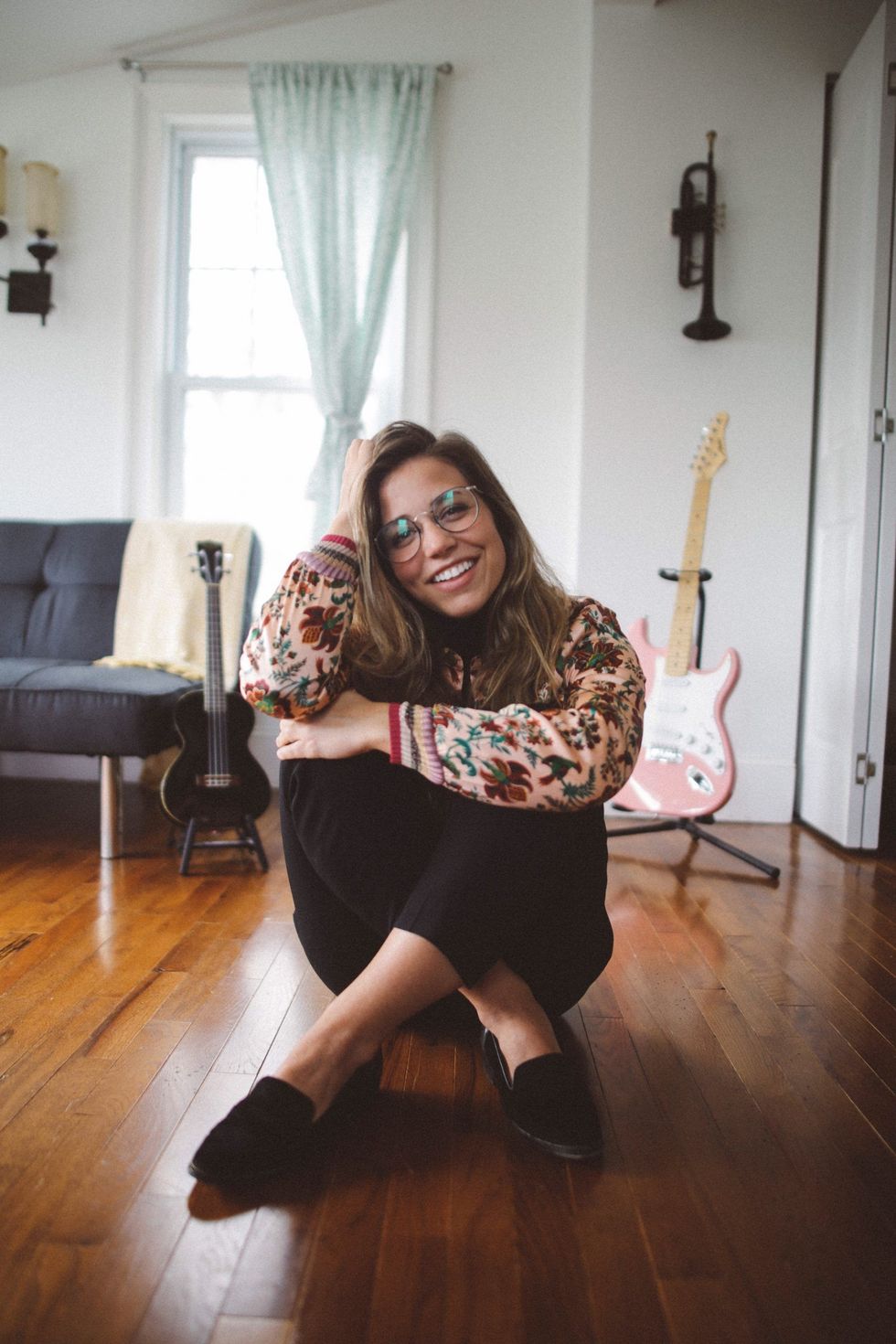 "That might be the ultimate nerdy thing to say, but that's what I do for fun. In a lot of ways, movies and videos and podcasts really influence what I do. I get inspired by a world that is created in a visual way, whether it's watching a movie or going to an aquarium and being surrounded by a tank of fish. It's a world in itself. That's something I try to do. I want to put the listener in this story and this other world."
It was inevitable that Josie Dunne would become an artist of some kind. Everyone in Josie's family creates. Her sister is a dancer, her older brother is a painter and her younger brother is a graphic designer and actor. Josie learned piano and taught herself guitar, and took singing lessons from her cousin. She knew early on that music was the right career path for her to pursue. For Josie, expression comes in the form of sincere, fun-loving pop music.