Frontpage Popular News
Potentially game changing news for the critically-floundering studio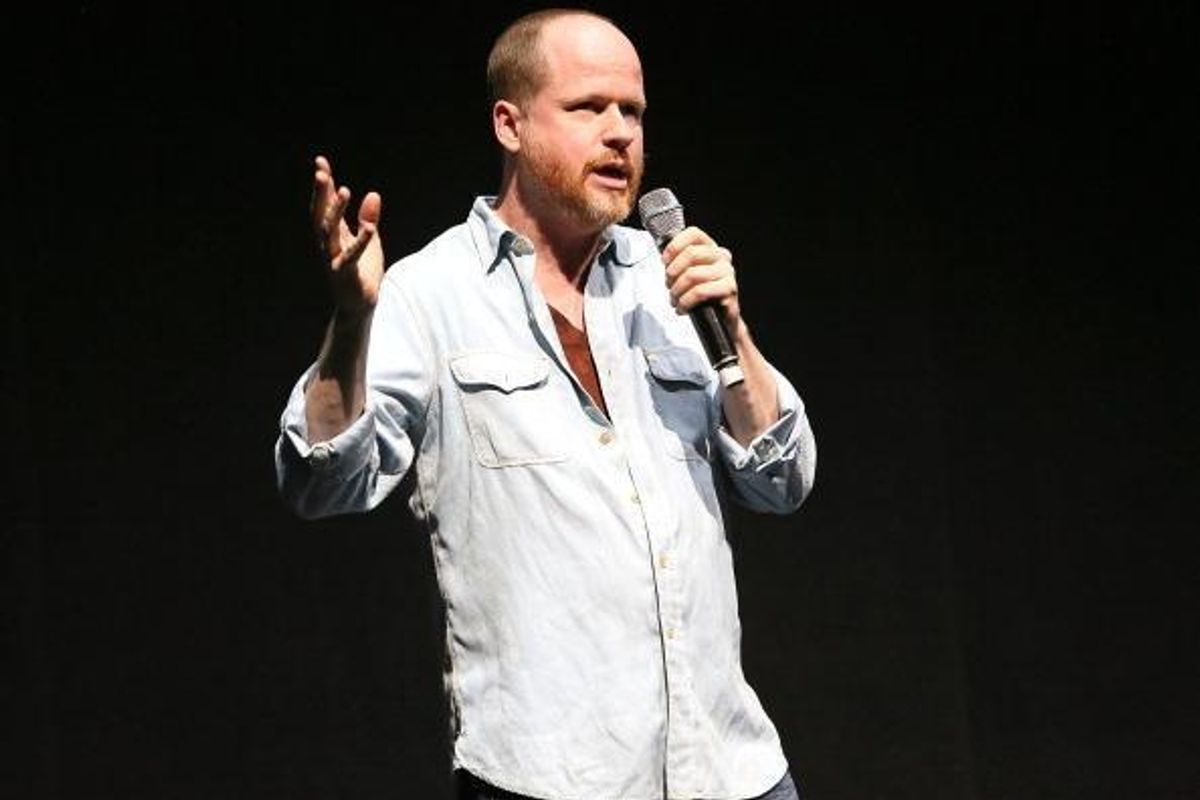 Ryan Miller- Getty Images
The one time Marvel godfather appears to be switching teams in the ongoing battle comic book film supremacy
If reports are true, the DC Extended Universe may be working on a potentially game changing development in their ongoing competition with the Marvel Cinematic Universe. The comic book juggernaut behind Batman V. Superman: Dawn of Justice and Suicide Squad, is sticking close to its Gotham focus with a new film property centered on Barbara Gordon's Batgirl. And while this would likely be big news on its own, it's even bigger when you find out that Avengers writer-director and Buffy creating nerd icon Joss Whedon is in negotiations to write, direct, and produce the film. The project would mark DC's third female centric property after this summer's Wonder Woman, and the planned Harley Quinn spinoff Gotham City Sirens featuring Margot Robbie.
This development is a major deal for a host of reasons. The most obvious being that for the first time DC has recruited from Marvel's stable of talent, and poached the one-time godfather of the MCU. And while Whedon's actual decision may have nothing to do with corporate politics but rather a genuine interest in the property, it's hard not to see DC snatching the man behind Marvel's biggest hits as a "shots fired" moment. At the same time the choice can also be seen as another act of DC playing catch up to Marvel by acquiring the man who literally helped shape the entirety of their phase two slate, but also faced harsh backlash after Avengers: Age of Ultron.
Another major take away is that DC may officially be looking to move away from Zach Snyder's grim and gloomy sensibility and instead embrace Whedon's quippy style. For a studio that once declared a "no jokes" protocol after the failure of the Ryan Reynolds-fronted Green Lantern bombed, this is a major shift and suggests an awareness of fan's displeasure after the bleak tones of its earlier films. It also means that once again, despite the big name occupants of the DC Universe, Batman still reigns as top dog as the studio continues to place the caped crusader front and center in its franchises, whether played by Ben Affleck or a Lego figurine.
While there's nothing officially confirmed beyond these negotiations, it's undeniably an exciting development just to have Whedon's voice back in the world of superheroes. We won't know whether Whedon can help raise the quality of the studios films for at least a while, but it certainly has the potential to change its rivalry with the MCU for a very long time.