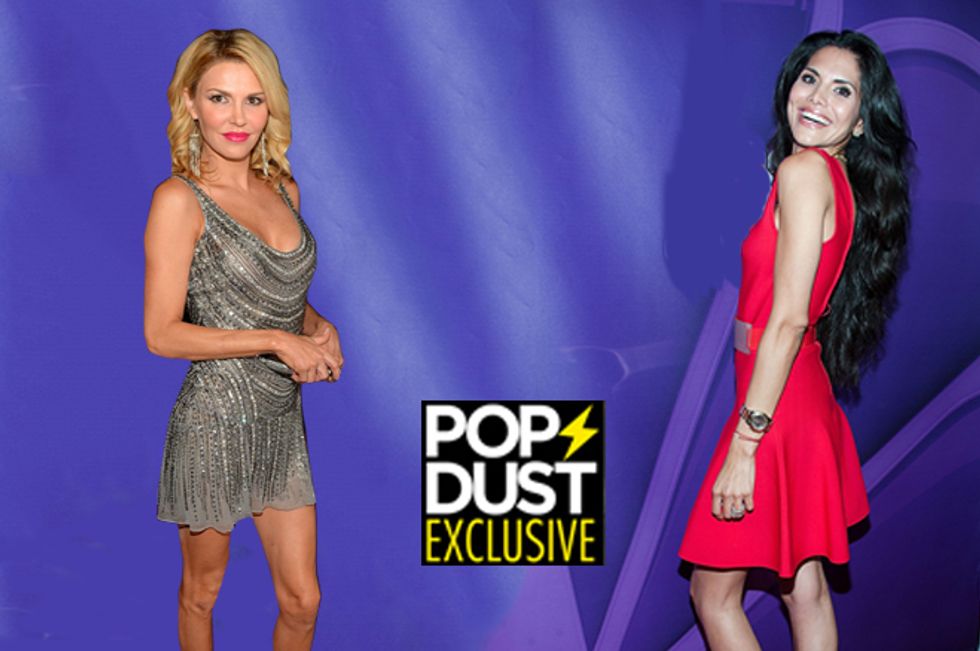 Fans of The Real Housewives Of Beverly Hills are fully aware there is no love lost between Brandi Glanville and her arch-nemesis Joyce Giraud.
With accusations of racism, bullying and manipulation being flung back and forth, there doesn't seem to be an end in sight to the feuding.
In the latest shot across the bow, Brandi recently referred to Joyce as a "chihuahua" on the  Bethenny show.
Popdust reached out to Joyce for a response, and here is what she has to say:
"Brandi has the mind of a 12-year-old mean girl in the body of a 45-year-old woman.
"Her attacks are extremely childish and she has zero limits as long as she's in the press. She hates that people were calling her a racist but she continues her racial remarks.
"Calling a Latina a chihuahua isn't less racial than saying black people can't swim. She thinks she is funny but she fails to realize that she has zero comedic timing.
"I guess I shouldn't take it personal because this is a woman who has no limits. She will go as low as publicly  talking about her STDs, hanging tampons out of her private parts, trash talking every woman and backstabbing her 'BFFs'."
Based on that statement alone, we think it's safe to say the RHOBH reunion shows are going to be EPIC.