Julianne Moore is on a glorious high after winning Best Actress for Still Alice and overflowing with love for Kristen Stewart.
In a stunningly beautiful cover for Harper's Bazaar, Julianne talks about her fellow actresses and how much she adores her Still Alice costar Kristen.
"Ellen Page [who stars as Moore's girlfriend in the upcoming Freeheld]. Kristen Stewart, I just love her. Emma Stone is fabulous. I love Catherine Deneuve. I love Tilda Swinton," she says. "But women are fabulous. I like our camaraderie, our similarities, how we collaborate. When my daughter was born, I looked at her in the bassinet and I said, 'You're one of us.' I'm going to cry if I think about it too much. I had this little girl and was like, 'Yup. You're one of us.'"
Um, hold on, I have something in my eye.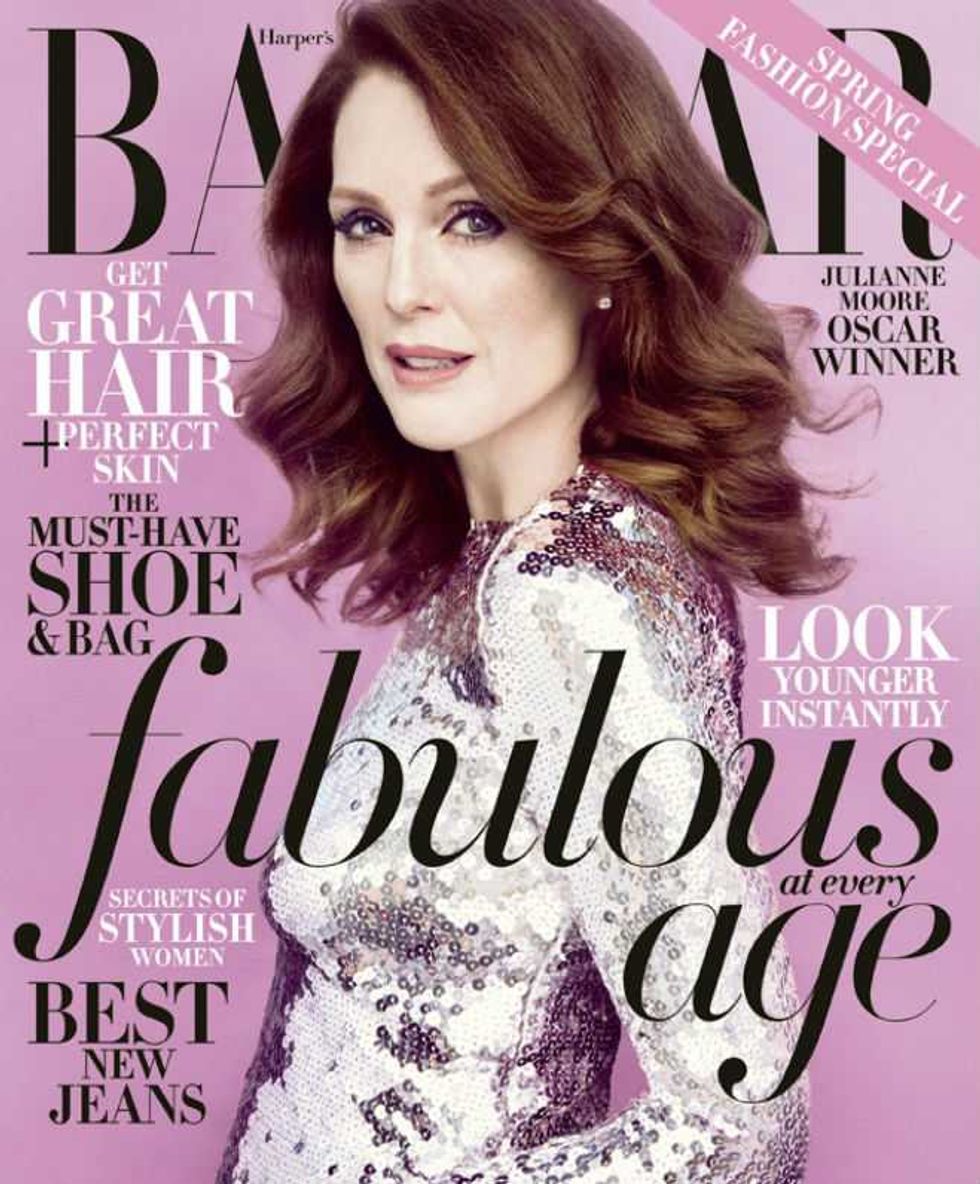 Julianne is also refreshingly honest about the hard work and food avoidance that comes with the territory of being an actress.
"We'd all be lying if we said we aren't watching what we eat. Of course we are! I think we're also really stressed. I'm not a stress eater. I get nervous and I don't eat. But, you know, I had a dress on the other day, and I said to my manager, 'When you see my back fat sticking out, tuck it back in! Be a friend.'"
Friends don't let friends display back fat! A mantra for our age, indeed.