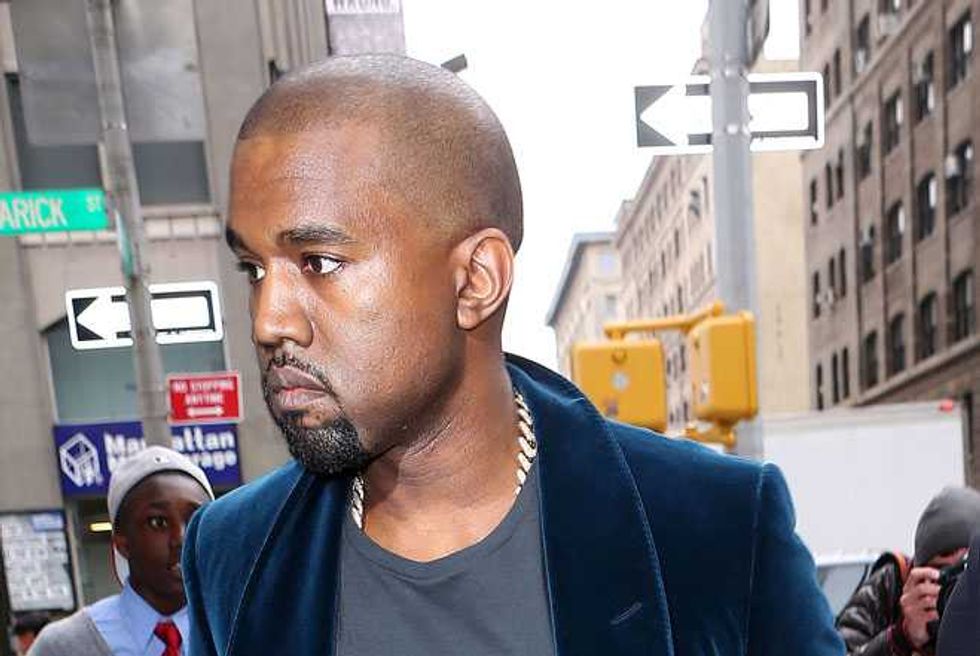 Earlier this morning, Kanye West dropped a cryptic tweet referring to a date six weeks hence:
June Eighteen

— KANYE WEST (@kanyewest) May 2, 2013
It's widely assumed that Kanye was referring to the day his unnamed sixth album would drop (with a significant minority choosing instead to believe West was talking about the day the KimYe baby would be born). But what if Kanye was actually looking backwards, not forward? Below, the possible June 18 memories Kanye could have been reminiscing about:
June 18, 2012: Kanye and his best bud Jay-Z play Paris as part of the European leg of the Watch the Throne tour. To commemorate the occasion, they perform "Niggas in Paris" a record 12 times:
June 18, 2011: Kanye drops the full version of the "Monster" video, an "art piece" that he worked super hard on!
June 18, 2010: After his disastrous run-in with Taylor Swift at the 2009 VMAs, Kanye spends much of 2010 in self-imposed exile. Nothing of note.
June 18, 2009: Kanye performs at the LA Lakers' official NBA championship party, which means he probably got to hang out with Kobe. Also, Kid Cudi's "Make Her Say," which 'Ye both produced and is featured on, makes its Hot 100 debut at no. 51.
June 18, 2008: Kanye sits this one out as well. Maybe he had a great day at Fendi?
June 18, 2007: During the radio heyday of "Heard 'Em Say," Kanye teams up with his friend Adam Levine to play MTV Presents in Time Square.
June 18, 2006: Again, nothing. Kanye seems to take June 18 off most even-numbered years. Probably something to do with the Illuminati.
June 18, 2005: "Diamonds from Sierra Leone," Kanye's first attempt at proving he had more than just one good debut in him, is the largest gainer on the Billboard Hot 100, jumping from no. 98 all the way up to no. 54.
June 18, 2004: Kanye's appearance on Brandy's "Talk About Our Love" is named the Single of the Week by Glasgow's Daily Record. (It was early in his career—he had to take whatever laurels he could find.)
What a string of memories! It's enough to make even the most hardened of rappers wistful for the past.