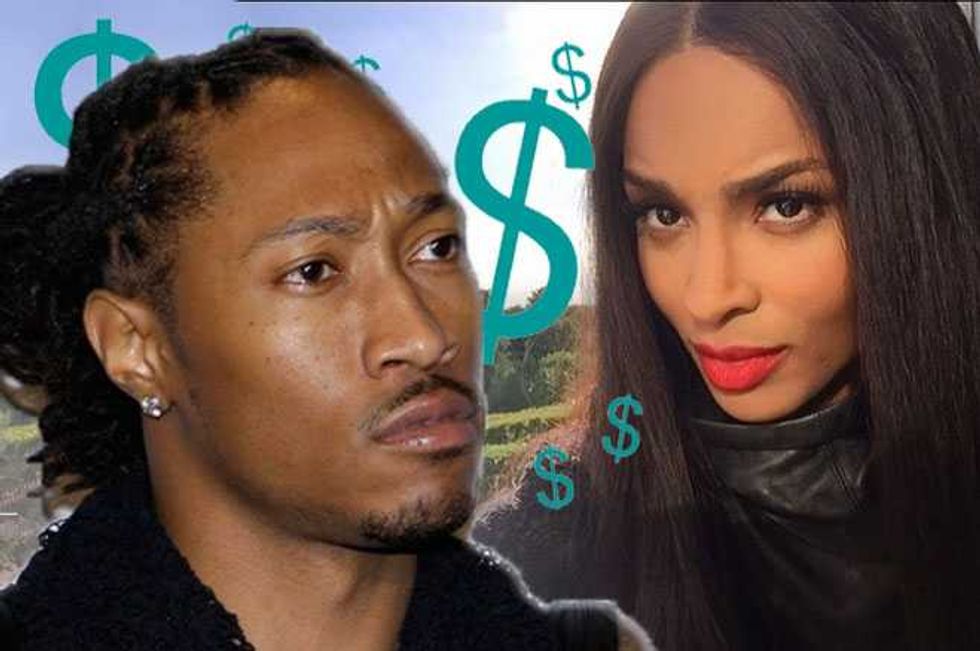 Ciara Sues Future
Ciara and Future have been at war since they called off their engagement and split in August 2014.
It's been a rocky relationship and in the most part it's been the rapper who has thrown the public shade at his baby momma, all under the guise of creative license. Who can forget the classic Pussy Overrated which speaks for itself and came out just after their break up?
Future Cheating On Ciara With Stylist 'Clearly Not A One-Night Thing'
However, there is a vast difference between song lyrics and out and out publicly slagging her off as a mother of their son Future Zahir Wilburn, and Ciara has had enough—she's suing his ass.
TMZ obtained the suit which cites a few interviews where he spoke on her and boyfriend Russell Wilson;
"Ciara calls out Future for a radio interview in which he discussed a now infamous photo of Wilson pushing Ciara and Future's son in his stroller.  Future said, "She probably set him [Russell] up.  You letting them catch that photo.  Leave my son out of all publicity stunts.

Ciara points out several other interviews, but she's also pissed about her baby daddy's Twitter rant in January when Future said, "This bitch got control problems...I gotta go through lawyers to see baby future...the fuckery for 15k a month."
Ciara says in the suit that she has made sure Future sees their son, and that they've had at least 19 visitations, some over several days since December 2014.
Amber Rose Files For Divorce From Wiz Khalifa, Wants Full Custody Of Son
She is suing him for libel and slander to the tune of $15 million as she reckons his comments were made with malice and all to publicize his music.  She wants all his nasty tweets deleted and she wants him blocked from saying anything about baby Future in future.
No response from Future or his lawyers yet but we do expect a comment in the near future.
Ciara Sues Future
Ciara Sues Future