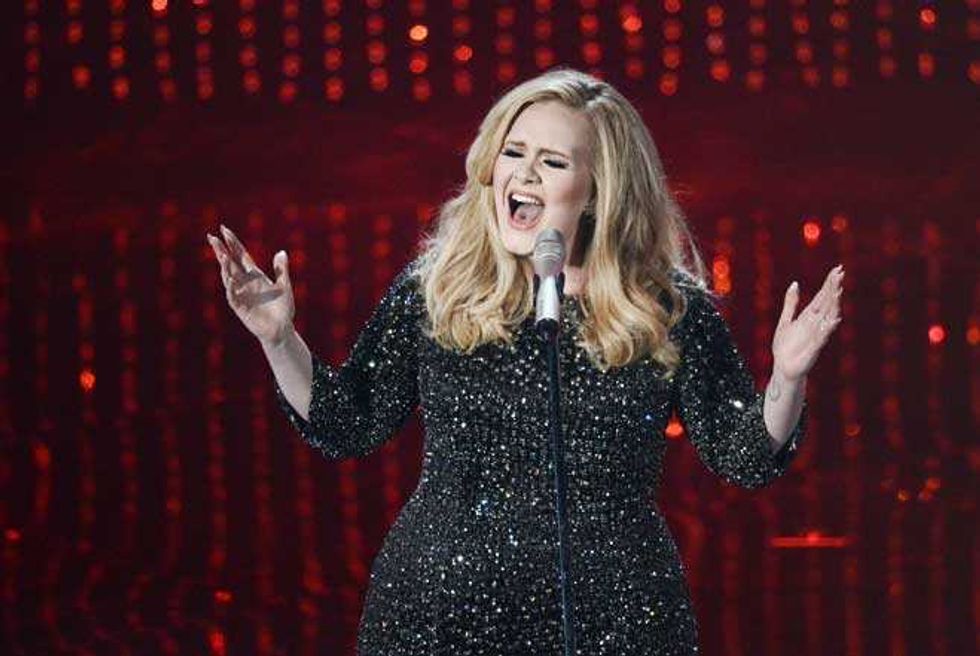 Are you just dying for some info on Adele's upcoming album? Well then, you're in luck, because 21 hitmaker, Ryan Tedder, just revealed some very promising info on Adele's LP3.
After being asked by a fan on Twitter about how Adele's new stuff sounds, Tedder replied, "AMAZING! Very 'Adele-ish.'"
Okay, so it's not a lot to go on, but some news is better than no news, right?
Aside from Tedder, we've also heard that Adele's been recording with Diane Warren, James Ford (who helmed the incredibly catchy "If I Could Change Your Mind" from Haim's debut album), and even Phil Collins.
Does this mean that in addition to sounding 'Adele-ish,' Adele's new album will also sound 'Phil Collins-ish,' too?
[Via Twitter]