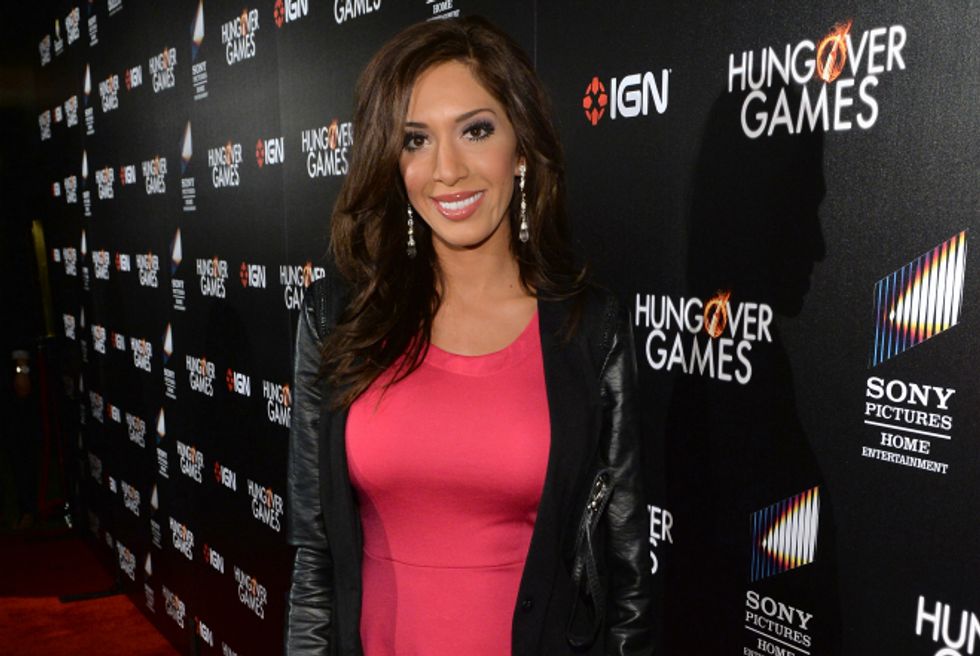 There's been a lot of conflicting reports about exactly how much money Farrah Abraham made off her wildly successful Backdoor Teen Mom sex tape porno thingy. The original rumoured figure was close to $1 million bucks, Farrah herself later claimed it was over $1.2 million, and then Fox News came out and said that it was a mere $10,000, but that Farrah's deal included a 30% cut of the sales.
While we may never truly know how much Farrah earned up front, TMZ has found out just how much she's making now -- and it's a small fortune!
According to bank statements provided from Vivid (the porn company that released Backdoor Teen Mom), Farrah just got a quarterly royalty cheque worth a cool $93,927.72.
Remember, that's quarterly. Farrah's first cheque, which TMZ revealed back in July (roughly three months after the tape first went on sale), was for $119,000, meaning that Farrah's probably currently earning somewhere around a hundred grand every three months if you average everything out.
When you factor in that Farrah just released a second sex tape (the appropriately titled, Farrah 2: Backdoor & More), and then add in all the extra cash she's making on the side from reality TV gigs like VH1's Couples Therapy, paid public appearances at strip clubs and porn conventions (at ten grand a pop!), a sex toy line, and money from selling exclusive stories and photos to tabloids and photo agencies, then Farrah's probably one wealthy young woman right about now.
If you want to contribute to Farrah's burgeoning bank account, you can go pick up Backdoor & More over at Vivid.com right now. Or not.
[Via TMZ]