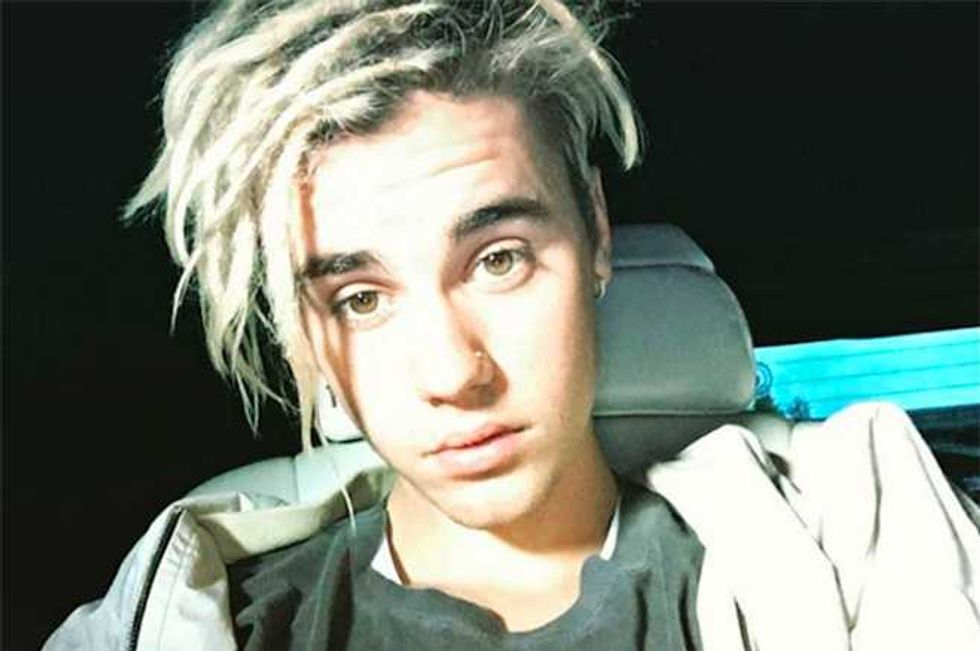 Justin Bieber debuted his new dreads on Instagram just before the IHeartRadio Music Awards on Sunday night, and predictably, no one was happy.
The now-tiresome cries of cultural appropriation erupted on social media, as they did when Bieber wore cornrows for just one day a few months ago.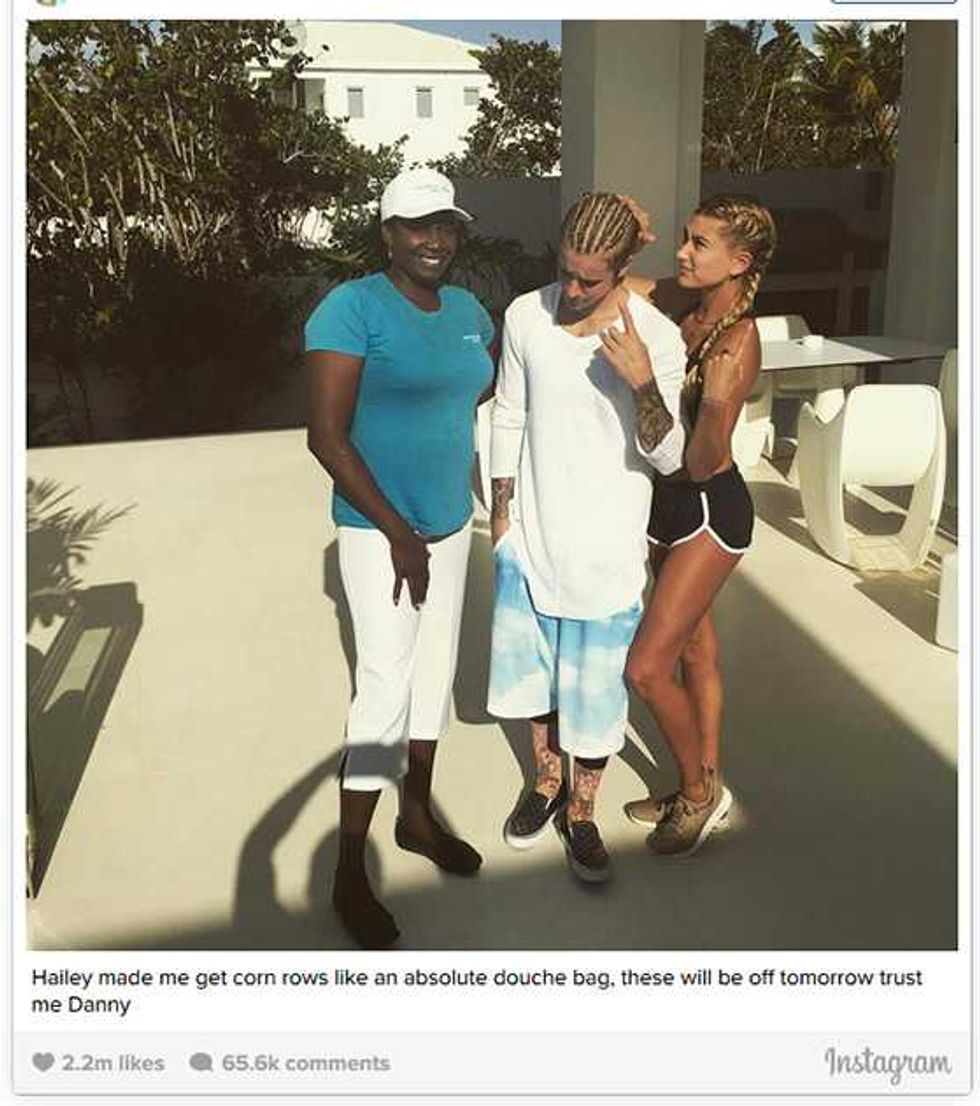 Justin had already defended Kylie Jenner last year when she was accused of appropriating black culture by getting cornrows, saying:
Guys leave her alone, were all trying to figure it out and she happens to be under a microscope! I'm the first to know this. But saying she's being racist because she has her hair in braids is ridiculous.
The taunting that began yesterday included a barrage of derisive memes, comparing the dreads to straw, mops, and even a shaggy Grinch.
Did Justin want to piss people off or does he just love experimenting with his hair?
It's hard to say, but upon reflection, when did his hairstyle ever win praise, or even approval?
From the very beginning, people made fun of Bieber's side-swept mop of hair. Well, I know I did.
The kid has a lot of hair and he likes to play around with it, alright?
No, evidently not.
When he first went platinum blond, people went nuts.
Remember the little topknot and half-pony?
I think we should study Justin's hair evolution and then see if we can predict what's coming next.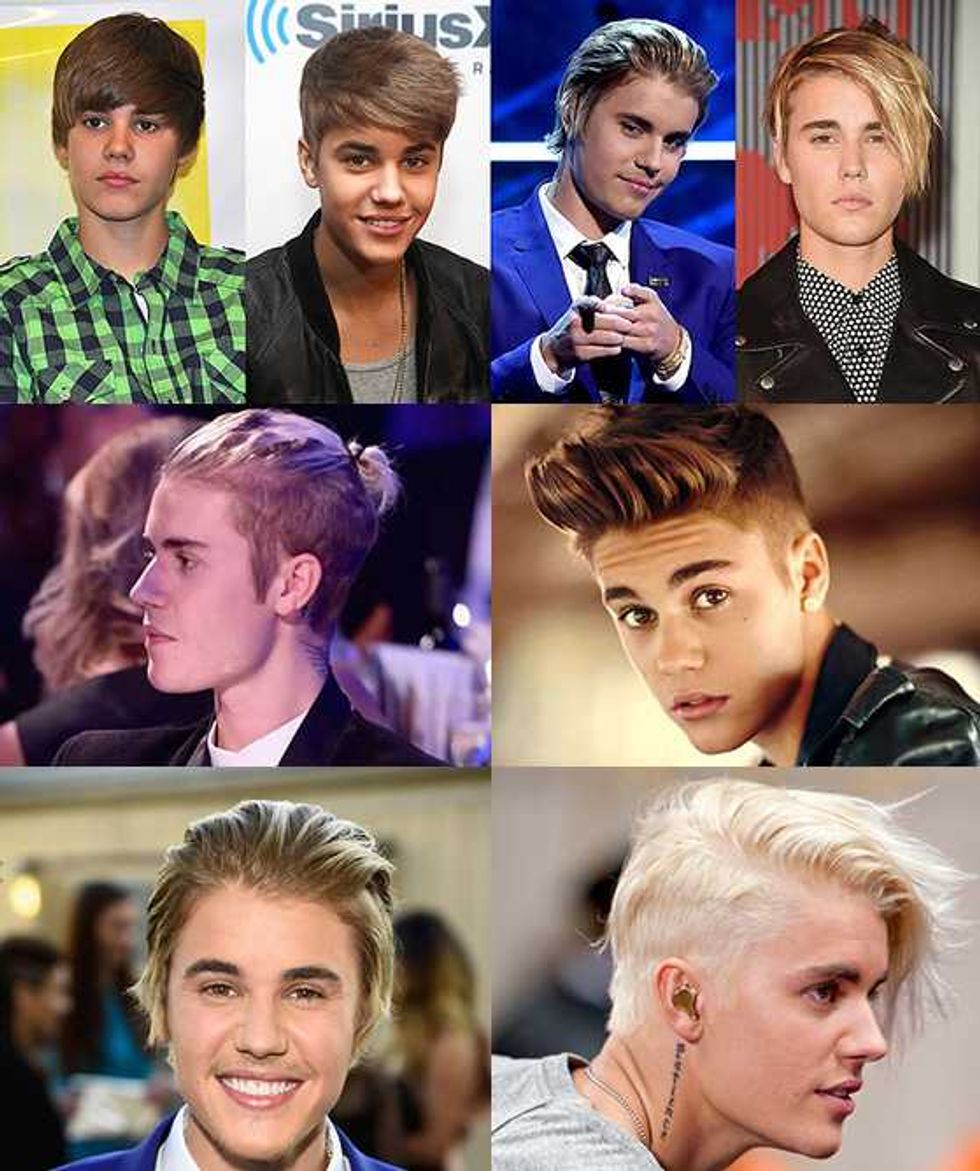 Actually, I don't think it would be hard to argue that the Biebs is just getting hotter in increments, and the hair is simply part of the whole hotness factor.
You can see him transform, from girlish pre-adolescence to Billy Idol-style babe, even though he is still just a fledgling adult.
The dreads and nose-ring had to happen. And they're more punk than wigger, I'm going to venture.
At least some of Bieber's fans agree.
Bieber's hair may be the most overly discussed of any male pop star in history and he clearly plays into this, because it's his right to enjoy his looks.
But the cultural appropriation charges have got to stop. Enough lectures!
In his own words, caught on video backstage last night,
[People say] you wanna be black and all that stuff, I'm like 'It's just my hair.'