Justin Bieber did the Full Monty aboard a boat in Bora Bora, his friend snapped a pic, and Justin was so anxious to share his pasty white ass with the world, he posted it on Instagram Monday night.
"Look," the 21-year-old captioned the nude photo of himself pointing at a mossy mountain in the distance.
Not surprisingly, the Biebs instantly became the butt of social media jokes—with people re-captioning, and photoshopping the pic.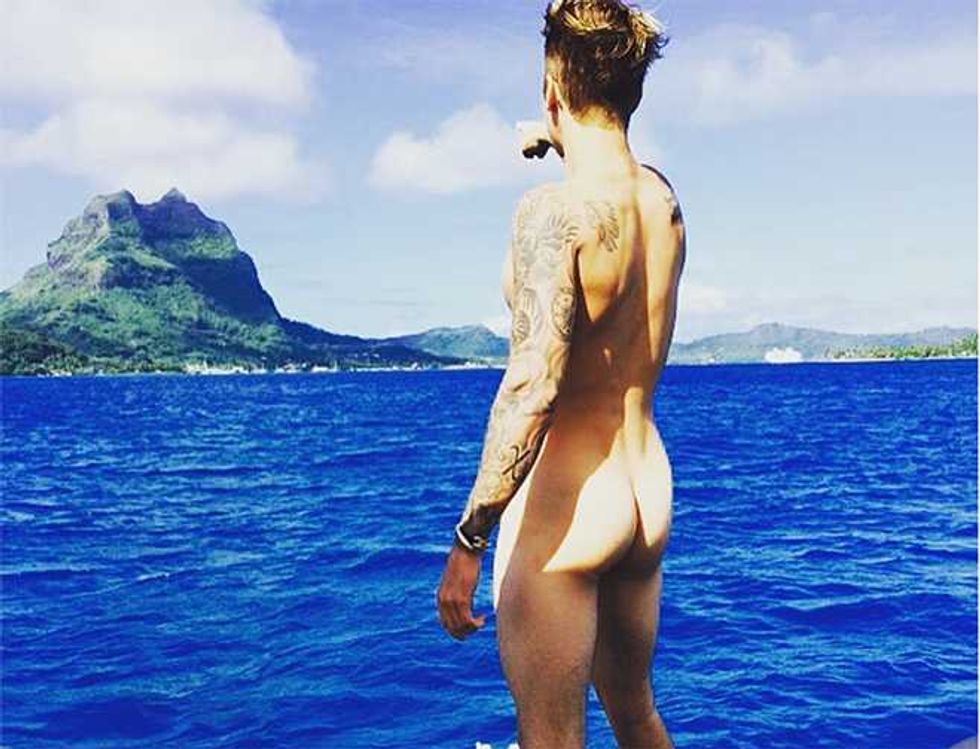 Miley Cyrus was quick to get in on the Bieb's butt action—playfully embellishing J's God given assets, re-posting the shot on her Instagram account, and holding an unofficial ass-off between Rihanna and Justin using a screen grab of RiRi's tush from her Bitch Better Have My Money video.
Cyrus also became the subject of one photoshopper's ass meme—as she is pictured taking a bite out the delicious Bieb's bare butt.
Justin Bieber Is On Interpol's Most Wanted Douchebags List
The pic also got the Kim Kardashian treatment, as Bieber's butt was inflated to Kardashian Break the Internet standards.
Check out Popdust's gallery of Bieber ass meme pics below...
Meanwhile, it's not been just naked frolicks and fun for the Biebs in Bora Bora.
Justin Bieber's Audition Tape For Talent Show Before He Was Famous Is Awesomely Bad
On Sunday, Justin posted a pic of his friend Joe Termini, who was bitten by a reef shark during their vacation and almost lost a nipple to the savage beast.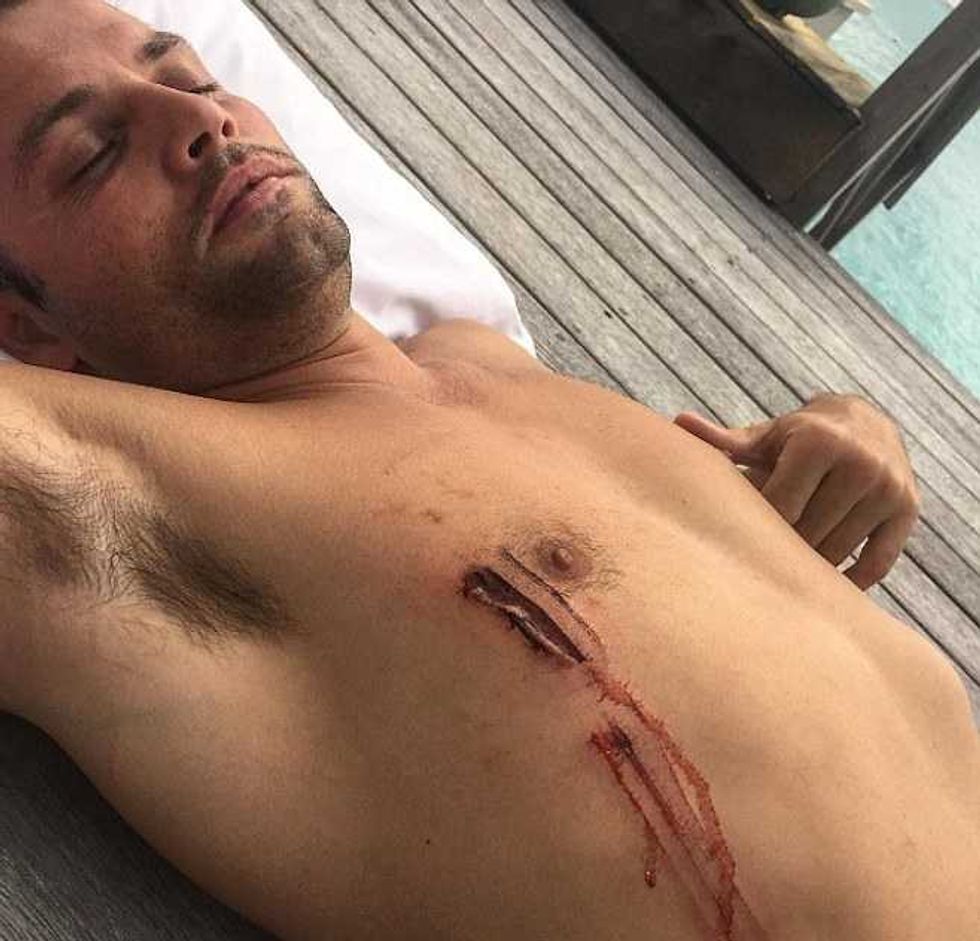 "Exactly why i hate sharks they told us reef sharks don't bite @joetermini," Justin captioned the gory shot.
Joe upped the gross-out factor however, by posting a close-up of his open wound, captioned, "It's been a good day."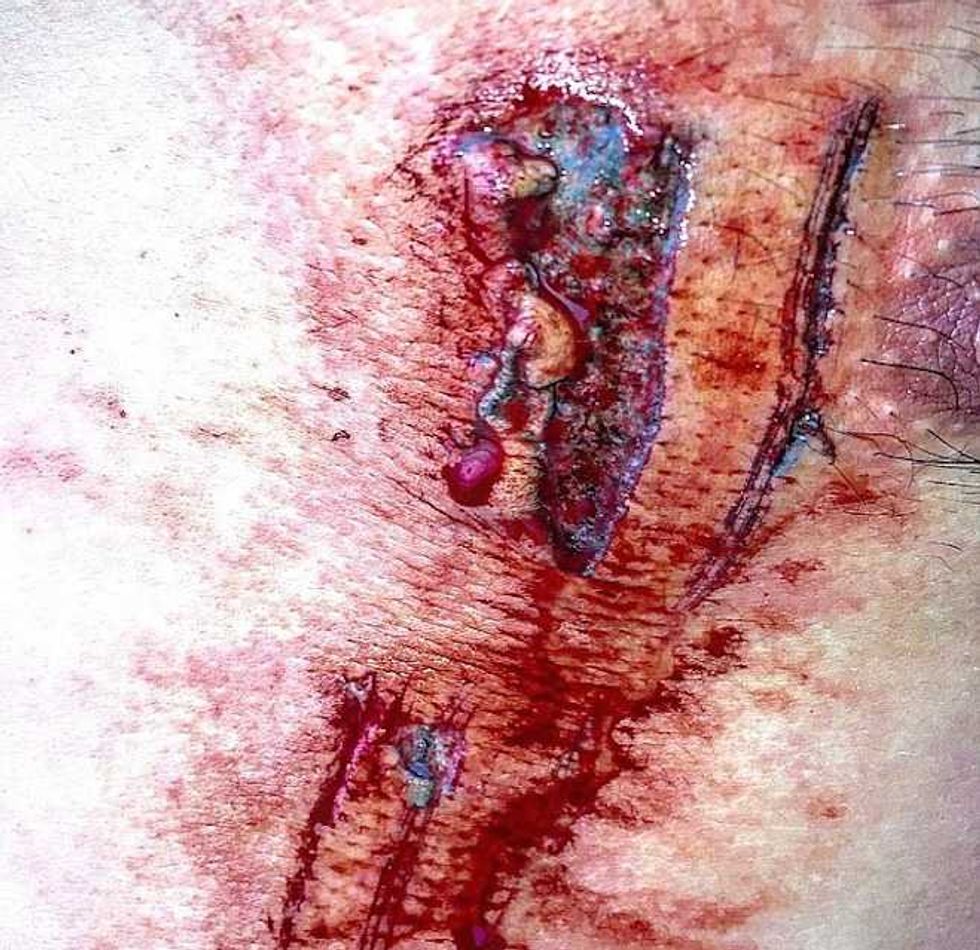 Bieber and his entourage, which includes once-rumoured girlfriend Hailey Baldwin, stopped off in Bora Bora following a five-day Hillsong church conference in Sydney, Australia.
Over the weekend, Bieber posted a photograph of himself with Joe and his spiritual adviser, Pastor Joel Houston, partying  in front of a private jet.
How very spiritual.