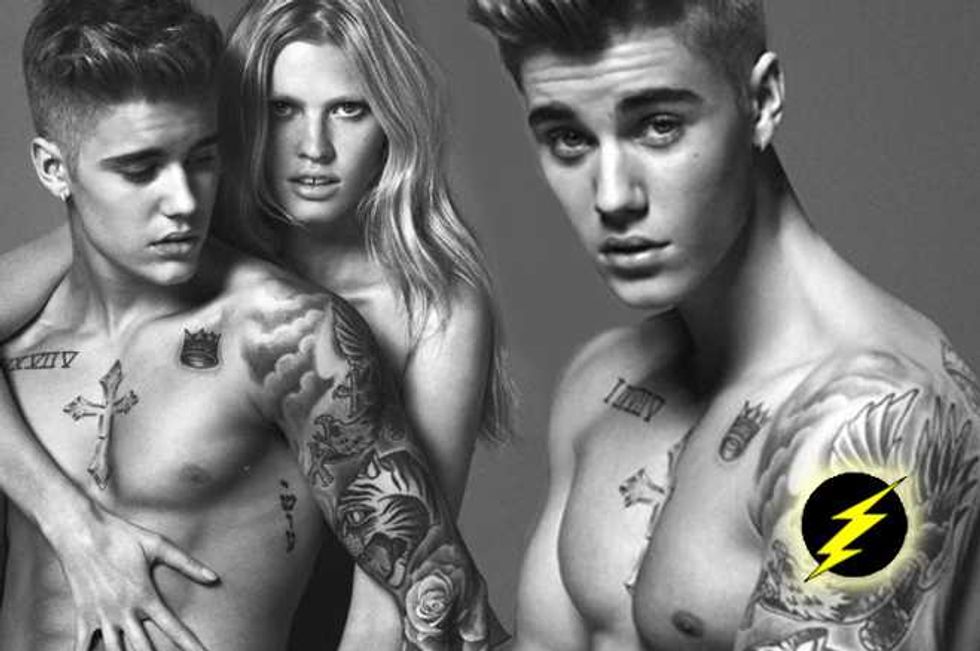 The past few months has seen multiple celebrities booked to front major fashion campaigns --Julia Roberts for Givenchy, Calvin Harris for Armani, Madonna for Versace, Nicki Minaj for Roberto Cavalli, and Kimye for Balmain-- but it looks like the best was saved for last: Justin Bieber for Calvin Klein.
Yup, just like Hollywood's original bad boy Marky Mark, The Biebz is the new face of the iconic fashion giant. And just like Marky Mark, the Confident singer doesn't appear to be lacking anything in the downstairs department—unless he just stuffed a sock down there.
As Popdust previously reported, rumors started circulating last summer that the Biebz had bagged the coveted modeling gig—and, back in September, he stripped his clothes on stage at Fashion Rocks to reveal nothing but CK underwear. He was booed, but he looked hot, and that's what counts.
"This is the beginning of an exciting new year for me personally and professionally and being a part of this campaign has been a fantastic opportunity and experience," Bieber said in a statement.
The 20-year-old is currently working on a new album due for release later this year, but if it doesn't work out, he can always have a second career as an underwear model.
Amiright?