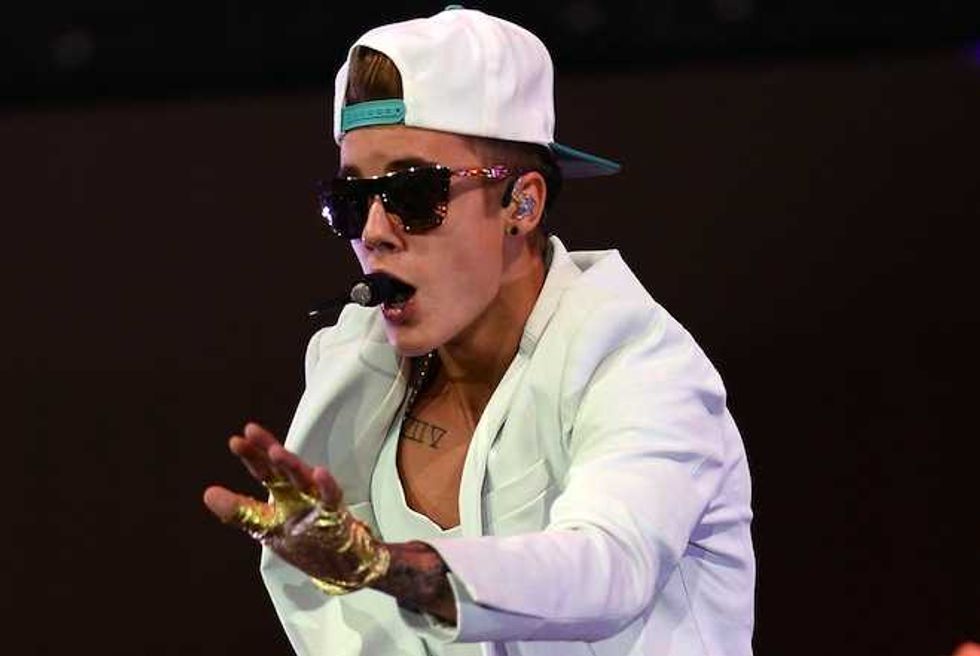 You know that old expression, "Justin Bieber could get away with anything, even peeing in a restaurant kitchen's mop bucket?" Well, good news folks, he literally did that last night:
It doesn't look like anyone working at the resaturant was all the pissed (sorry) that the "Wild Kidz" were turning their kitchen into their own private lavatory. Perhaps it's because Bieber was giving them free advertisement ("This is the coolest spot to piss") or maybe they're Republicans ("F*** Bill Clinton").
Or maybe it's because Justin Bieber really can get away with everything. Except the monkey.
[TMZ]