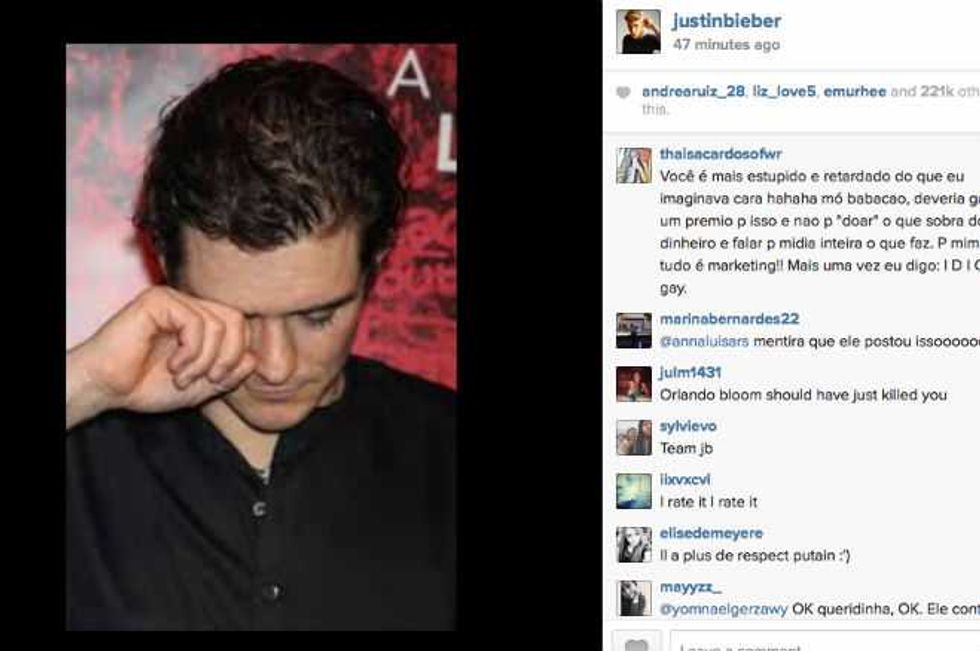 Justin Bieber is still sore over Orlando Bloom punching him (seriously, Orlando only did what EVERYONE has wanted to do for YEARS) so, like the grown up he is, posted this pic of Orlando on Instagram:
Hey, Justin - if your boys hadn't been there, Orlando would have flattened you. You are not tough. You are a pimple on the backside of the industry and the sooner you go away, the better.
Next time, can we just let Orlando deal with him one-on-one and make the little bitch cry because he gets a boo boo?