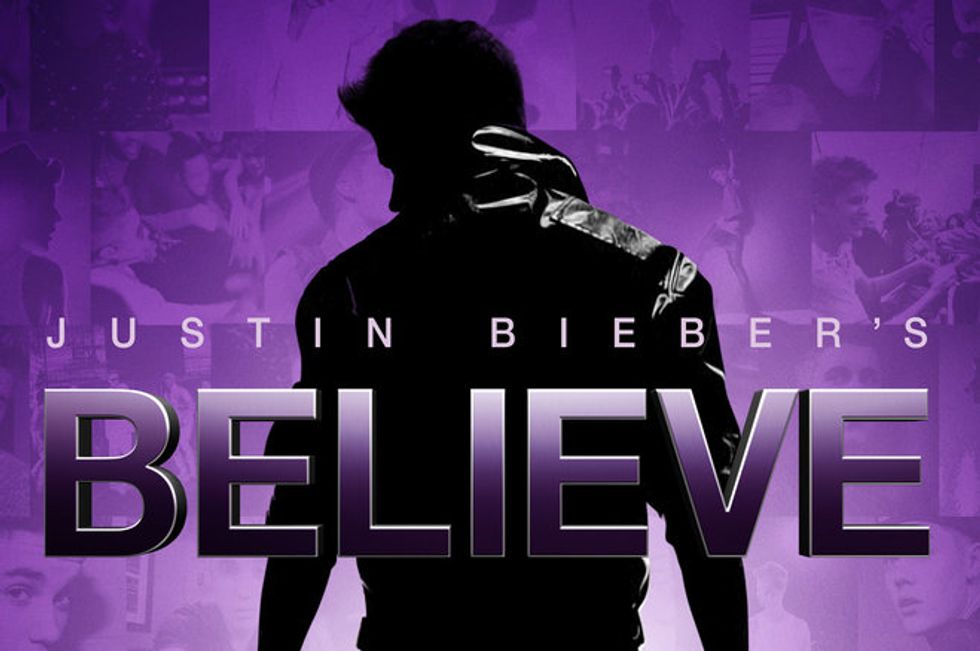 Justin Bieber is taking the year off to record some music, spend time with his family and friends, and interact with his Beliebers (fans) over social media and meeting them.
Meanwhile, Beliebers may have a tiny case of Post Concert Depression (PCD).  Uh-Oh! Although, Bieber's Believe tour took its end in Australia at the end of 2013, they cannot wait until he's back on tour.  They are hoping he will do an acoustic tour, however, there has been no official announcement.
Even though, Bieber, released an album late last year, titled, Journals, it makes Beliebers more anxious for the stuff to come.  He posted a few previews to a few songs on Instagram.
Hear a snippet of "Life is Worth Living Again", right here on Popdust.
According to Billboard, Bieber plans to release a new album before the end of year.
Have no fear if you have PCD, the Believe movie is now available on iTunes.  You can now re-live the Believe tour, every day.
The sequel to Justin Bieber's Never Say Never documentary, is filled with concert and backstage footage.  Beliebers can also get an up close and personal look into Bieber's life.
It may not fully cure your PCD, however, the movie is everything a fan could ever ask for!  If you didn't get to see the movie in theaters, or the tour, this is the perfect opportunity for you to get the DVD.  If you've seen the Believe tour, and the movie, get the movie anyway.
For those hard-copy lovers, have no fear! The Believe movie is coming to Blu-ray and DVD on Amazon on April 8.
For all the Justin Bieber updates, stay tuned on Popdust.com and follow @Popdust on Twitter.