Justin Bieber's dad, Jeremy, has never been prouder.
Sure, his son is worth $200,000,000 at the age of 21, and has been nominated for 2 Grammys—but there's nothing quite like the pride a father feels when his son gets snapped nude by the paparazzi and it is suddenly revealed he's packing a serious, super size, schlong.
The Game's Packing Prodigious Peen—Check Out The Photo And Weep Lesser Men
So, Jeremy, 40, did what all other proud fathers would do in such a situation—he took to Twitter to express his satisfaction.

Justin and his big old Bieber were captured by photogs in Bora Bora earlier this week and have virtually broken the internet.
Bette Midler Has The Biggest Penis In Hollywood Apparently
The pics show Bieber standing on a balcony, completely naked, dick swaying freely in the sea breeze..... and, yeah, he's packing. Given how grainy the photos are they were obviously taken with a super long lens camera, and as the Biebs was on the balcony of his hotel room, it's very likely a gross invasion of privacy.
Gross being the operative word here.
All The Penis News You Can Handle
The Biebs was reportedly enjoying a little vaycay at the time with beautiful and bodacious UK model Jayde Pierce, who posted Instagram pics from the  breathtaking South Pacific island.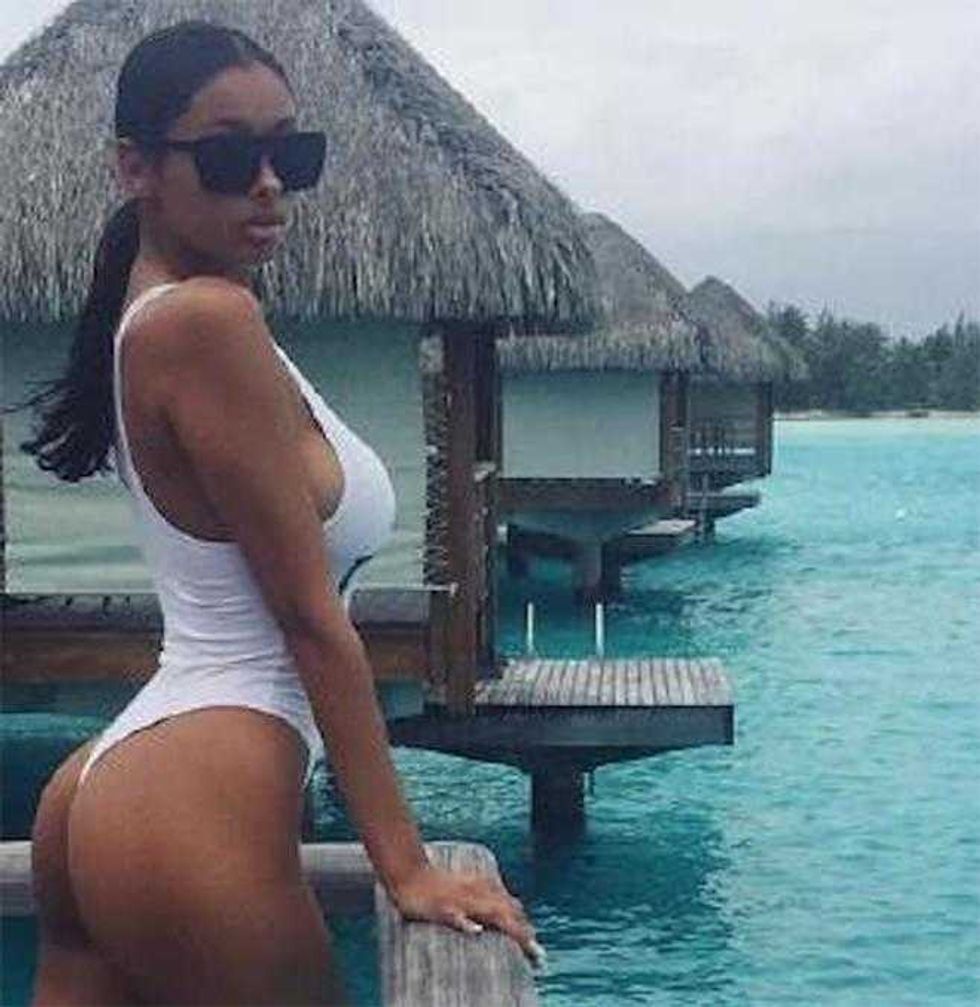 Justin and Jayde, 20, were first linked in May when they shared photos of a romantic hike together.
Meanwhile, even though Bieber's legal team is going barking mad over the invasion of privacy, TMZ is reporting that Justin is pretty psyched the world now knows what a big deal he is.
The Smallest Penises In Hollywood—Check Out Who's In The Teeny Peen Team
Brace yourself and head here to see the Bieb's super schlong in all its glory... and, hey, don't shoot the messenger.