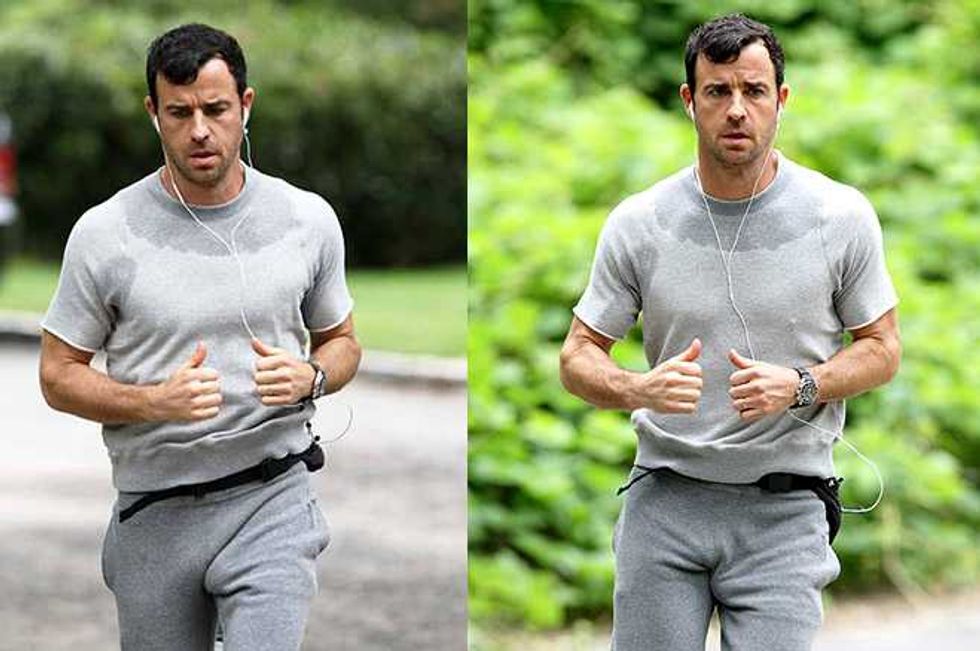 I hadn't heard that Justin Theroux's penis was an issue until I read a quote from Liv Tyler, his co-star in that awful new HBO series.
"There was this scene where he was jogging, and there was quite a large bulge in his sweatpants and it was all over."
Now I find that Justin's penis is not just a huge distraction but a huge distraction. There are all kinds of pictures of his crotch, especially in sweatpants. Let's have another look.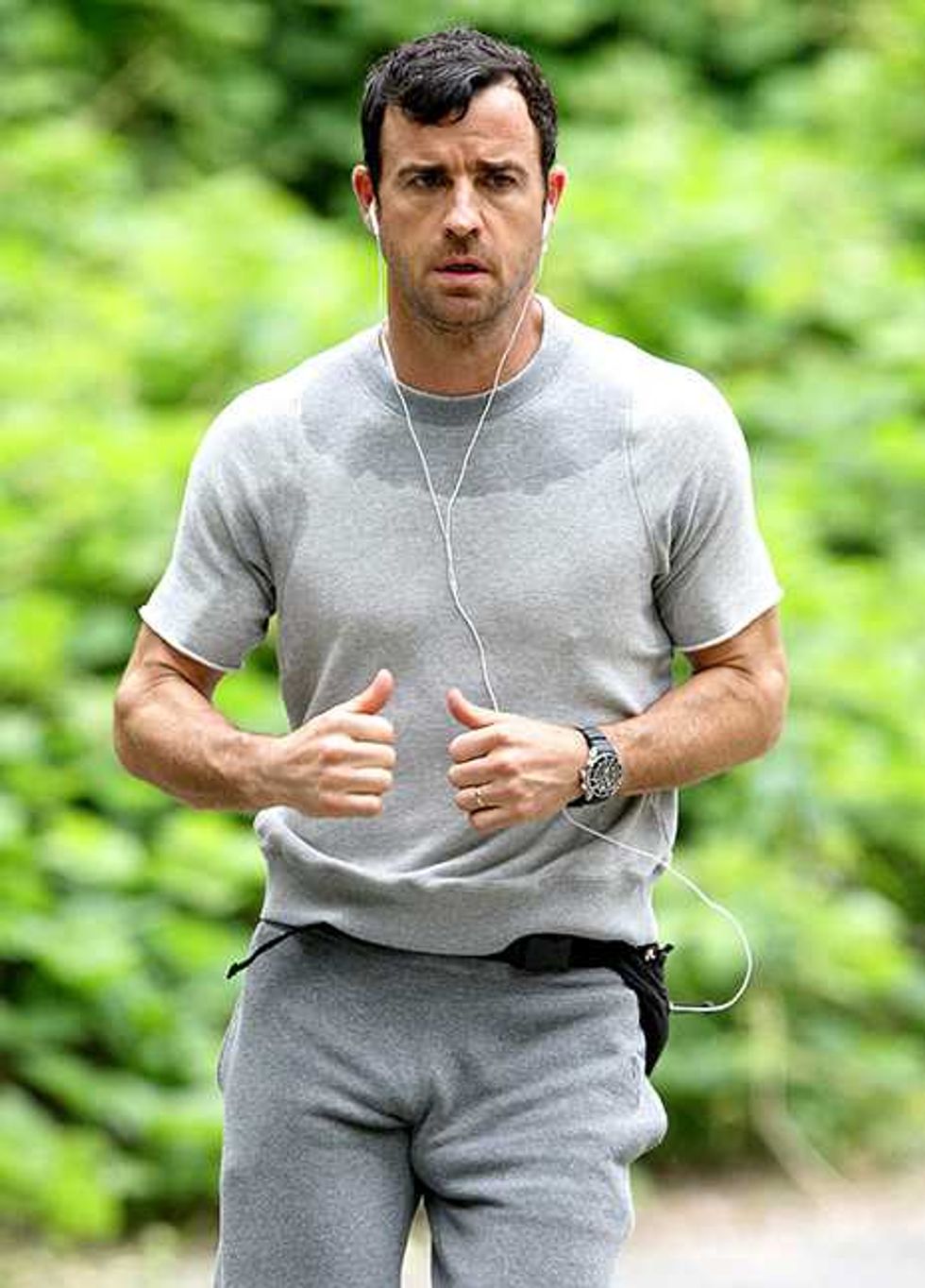 You know what, I don't like this penis. What is it doing? Why is it down there, did it fall? Where's the rest of it? And why can't he wear underwear? I'm starting to hate him.
I have vague recollections of liking Marky Mark's penis.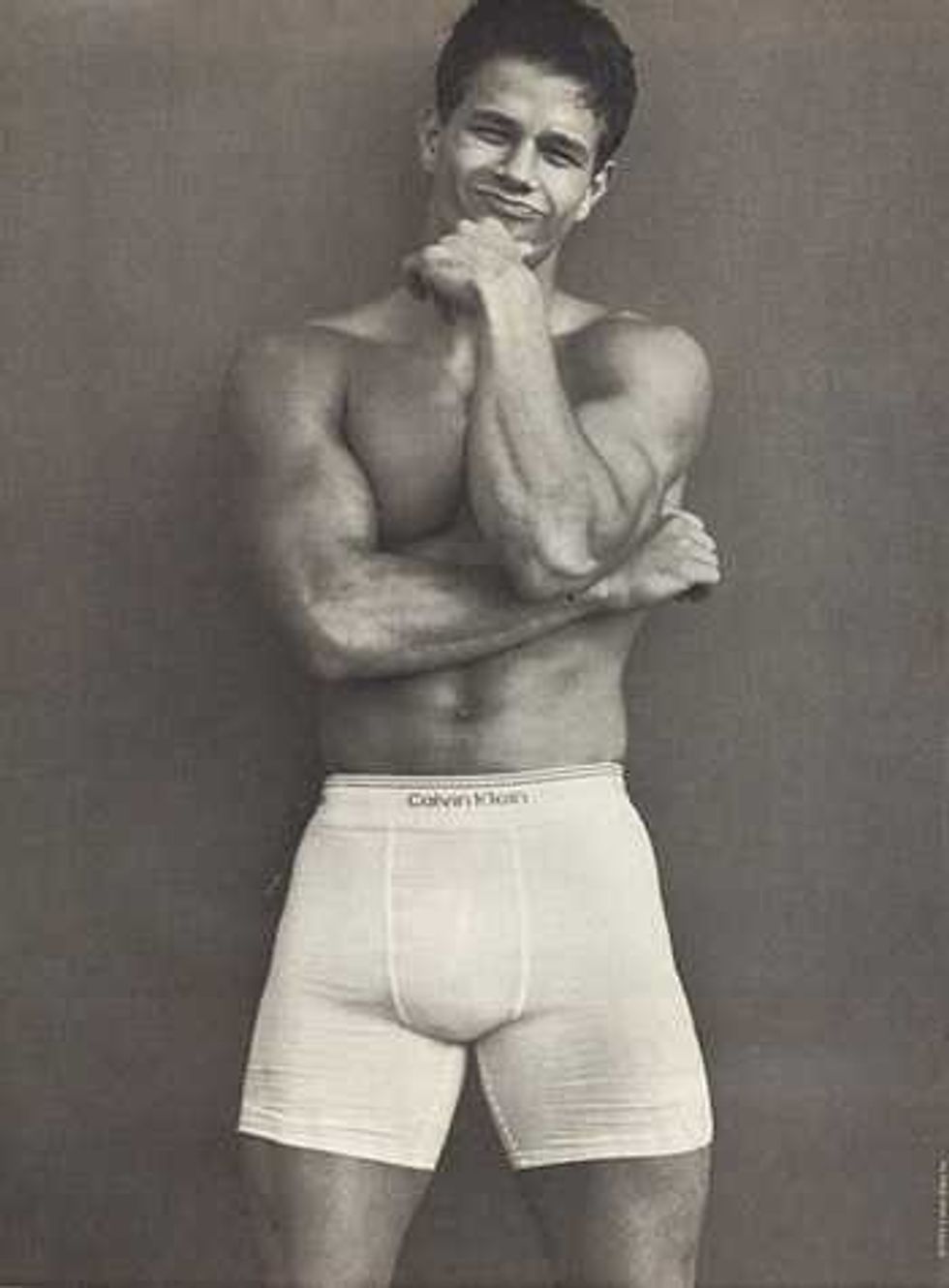 This looks more appetizing. Renaldo and Beckham aren't bad either.
I don't think we girls like men for their silhouette in sweats or briefs. A man's brain is so important when it comes to real attraction. A hot guy who says something stupid is a waste of hotness. Justin Theroux needs to stop giving interviews so I don't have to feel worse about him than I already do.
He needs to put up or shut up, with regard to Jennifer Aniston. He needs to stop talking about his clothes. He needs to stop hanging out with Terry Richardson and he needs to give up that whole biker charade.
Most of all, he needs to either show us his penis so we can figure out if it's anatomically sound, or put on some f**king underpants so Live Tyler can resume whatever it is she's trying to do.
*previously published here (c)Joanne Wolf