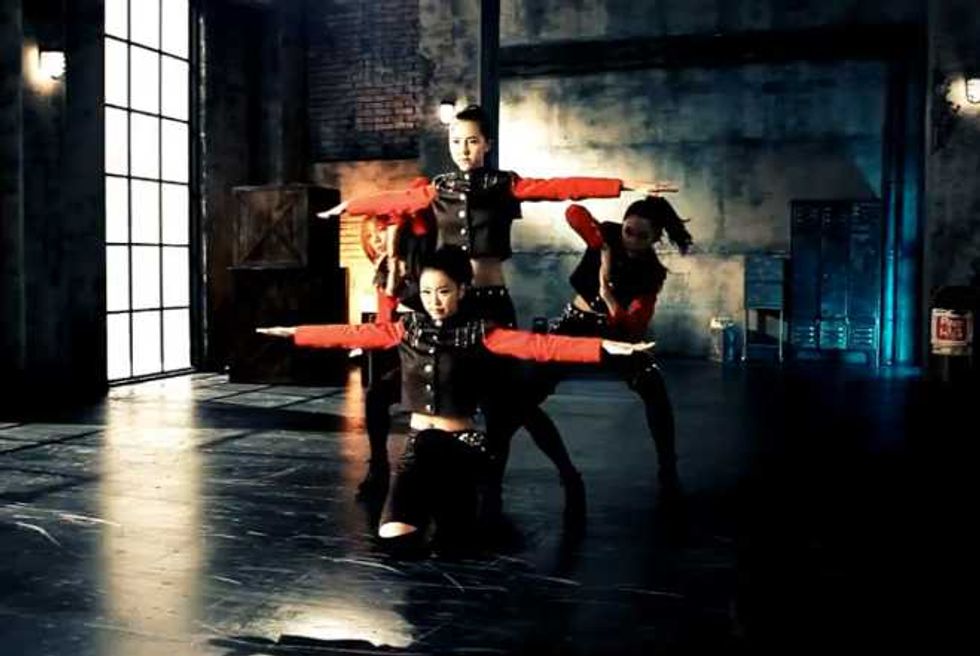 With each new year in K-pop comes a swarm of thirsty rookie groups trying to launch themselves in what has become a severely overcrowded market. Most won't make it, and a lot are so poorly slapped together that they don't particularly deserve to, either. The first new girl group of 2013, BPPOP, already got the year off to an underwhelming start, but fellow female rookie act, Purplay, have shown some serious promise. Despite their ridiculous name, the group's label announced that the performance-based quartet have been training for over four years, and will deliver a,  "powerful, intense dance performance," with dancing and rapping that will rival most K-pop boy bands. Sounds good, right? Unfortunately, it looks like Purplay have been stealing their choreography from America's Best Dance Crew season six winners, I.aM.mE.
After a teaser video of the group's debut single, "Love and Remember," was uploaded to Youtube earlier today, netizens were quick to point out the similarities between Purplay's routine and one performed by I.aM.mE on the hit dance series. The video soon made its way to I.aM.mE's head choreographer, Di "Moon" Zhang, who tweeted: "this kpop group just bite all my crew shit , come on," with a link to Purplay's teaser.
This isn't the first time that K-pop acts have been busted biting from stars overseas. But the same can really be said about any pop act. Remember Rihanna's "S&M" video? Beyonce's Billboard Awards performance? Lady GaGa's, uh, everything?
Check out Purplay's teaser and I.aM.mE's performance below, and let us know if you think the girl group owes Moon a cheque for using his moves.