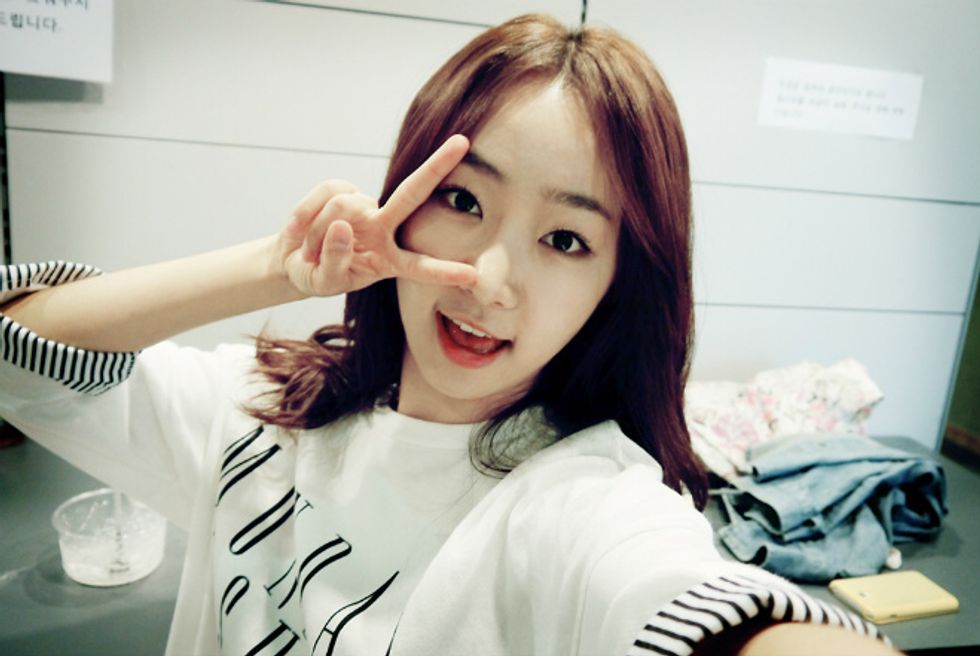 Ahn sojin dead suicide
South Korean singer Ahn Sojin has died from apparent suicide on the afternoon of February 24.
According to reports, the 22-year-old was found unconscious in the garden of an apartment building in Daegu—unfortunately, she passed away while being transported to the hospital.
South Korea Stages Fake Funerals In Bid To Stop Soaring Suicide Rate
Sojin shot to fame last year as a finalist on the reality TV singing competition The KARA Project, which was searching for a new member to join KARA, one of Asia's most successful girl groups. Despite making it to the finals, she lost out to 20-year-old Heo Youngji, who went on to have great success with the group.
During her tenure on the series, Sojin expressed that joining KARA could be her last chance at pop stardom, as Korean pop idols often have trouble debuting after age 23 in the notoriously fickle music market.
"It has to be this or nothing," she said on the show's first episode. "I can't miss this."
Mesmerizing Video Gives Glimpse Of Everyday Life In Pyongyang, North Korea
She had also revealed that her family wasn't supportive of her decision to pursue a career as a singer, especially her father.
KARA's record company, DSP Media, reportedly dissolved Sojin's contract as a trainee last month, right before announcing plans to launch a new girl group this year.
Whether or not any of this factored into her suicide remains unclear, but it would be surprising if it didn't.
Good Morning Pyongyang! Video Offers Eery Glimpse At Everyday Life Inside North Korea
Since news of her death broke this afternoon, #RIPSojin has been the No. 1 trending topic on Twitter worldwide, proving that she was loved by many K-pop fans despite never quite making it as a pop idol like she'd always dreamed.
You can check out our photo gallery of Sojin below.
If you, or anyone you know is struggling with thoughts of suicide please contact the National Suicide Prevention Lifeline at 1-800-273-8255 or visit their website