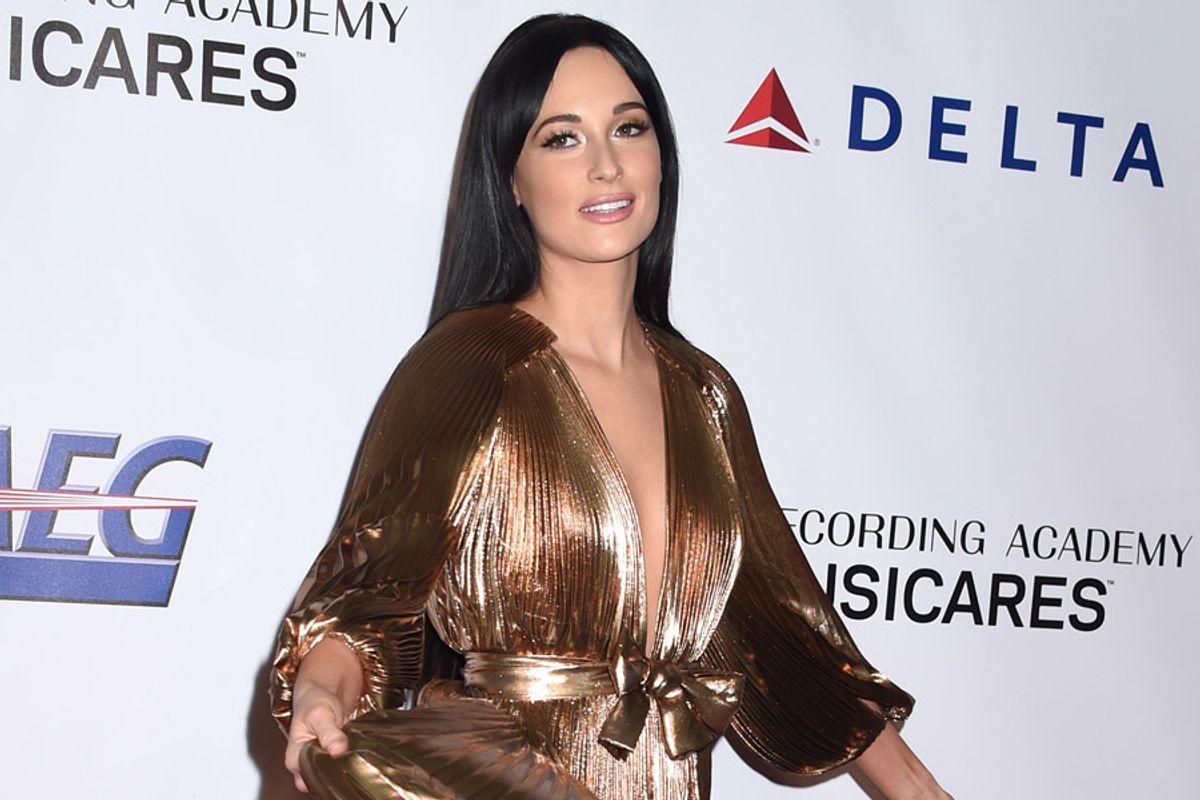 It seems Kacey Musgraves can do no wrong. America has even forgiven her for singing country music. After winning Album of the Year at the 2019 Grammy's for Golden Hour, Musgraves went on to open the Houston Livestock Show and Rodeo on Monday night, playing to over 53,000 people.
According to many, one of the highlights of the night was Musgraves' cover of Selena Quintanilla-Pérez's 1992 hit "Como La Flor," that the late singer and Texas native last performed at the Rodeo almost exactly 24 years ago.
Kacey Musgraves " Como La Flor" @ Rodeo Houston!! Viva Selena!! (FULL VIDEO) youtu.be
Musgraves posted a video of the performance to her twitter feed, with the caption "💜SIEMPRE SELENA💜 @RODEOHOUSTON last night"
She also wrote on her Instagram story, "24 years ago Selena performed her last concert here. It was a dream of mine to be able to pay my respects to her iconic legacy."

Quintanilla-Pérez's sister, Suzette, shared a post on Instagram, thanking Musgraves for her tribute:
If you didn't already have enough reason to love Kacey Musgraves, this heartfelt tribute is another reason to give Golden Hour a spin. While Selena was a Texan like Musgraves, few think of her brand of Latin pop as traditionally "Texas," given the American south's propensity to whitewash the world's image of their culture. But by acknowledging the Latin icon in her performance, Musgraves seemed to tell her audience that no music, not even country music, occurs in a vacuum. Every past icon's contribution to music affected the formation of the icons of today, even if their music differs as wildly as Quintanilla-Pérez's and Musgraves'.
Indeed, this willingness to step out the traditional confines of the country genre is part of the reason Musgraves has found such sudden and great heights of success. Her album was hailed by many as genre-bending, as it went to deeper places than a lot of modern country, while still managing to maintain much of what fans love about the genre. If there is anything country music stars can learn from Musgraves, it's that it's time to stop pretending that country exists separately from other genres and recognize that American music is as diverse and intersectional as the American people.
---
Brooke Ivey Johnson is a Brooklyn based writer, playwright, and human woman. To read more of her work visit her blog or follow her twitter @BrookeIJohnson.
---
POP⚡DUST | Read More...
Rainbow Kitten Surprise Will Shake You Out of Your Pretension

Avril Lavigne Doesn't Know Who She Is Anymore
Is Pete Davidson "Ugly Hot" Enough to Be the Next Steve Buscemi