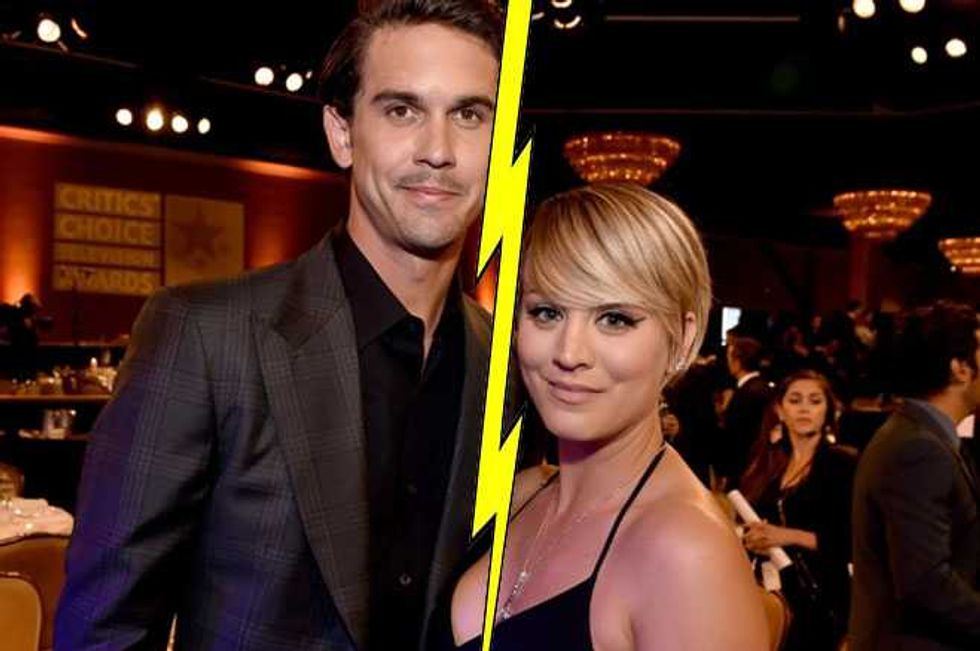 Kayley Cuoco and Ryan Sweeting announced their divorce on Friday, but she isn't letting it ruin her weekend.
Kayley posted a photo on Intragram introducing her new family member—a horse names Zaza.  It's the first photo she's posted since the divorce news broke, and the photo very clearly shows no wedding ring in sight.
'The Big Bang Theory' Set To Honor The Late 'Mrs. Wolowitz' Carol Ann Susi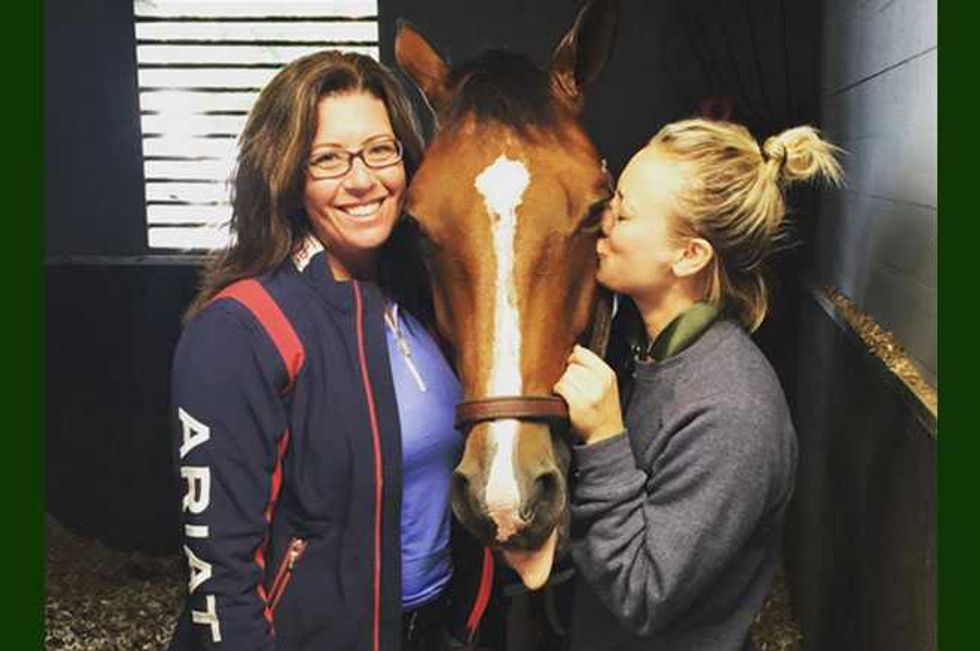 Kaley's new member of the family, and not a wedding ring in sight.
The Big Bang Theory Actress certainly hasn't been sitting at home wallowing—just two hours after the announcement on Friday she was spotted at The Village in Studio City having a girls night out with five friends.  A source told ET that they were having dinner, drinking wine, laughing and talking animatedly about Sweeting.  Good for her! We all know that is exactly what is needed when the chips are down—a good night out and a gossip with your mates.
Hollywood's BFFs—Surprising Celebrity Friendships
The couple who lived at Khloe and Lamar's old house (bad sign?) married on New Year's Eve in 2013 after a whirlwind courtship.  The 29 year old is one of the highest paid actresses, earning $1m per episode, and it is not knows if a pre-nup exists with her 28 year old tennis pro ex.
The Big Bang Theory Cast Are Getting An INSANE Raise!
The pair have deleted all pictures and references to each other from their social media accounts—the same accounts that Kaley used to fight the split rumors back in April.
Kaley Cuoco—I Don't Consider Myself A Feminist, Love Serving My Husband!
They'll have a little more cleaning up to do—both have tattoos dedicated to each other, so a quick visit to the laser clinic as well as the lawyers will probably be on their to do list this week.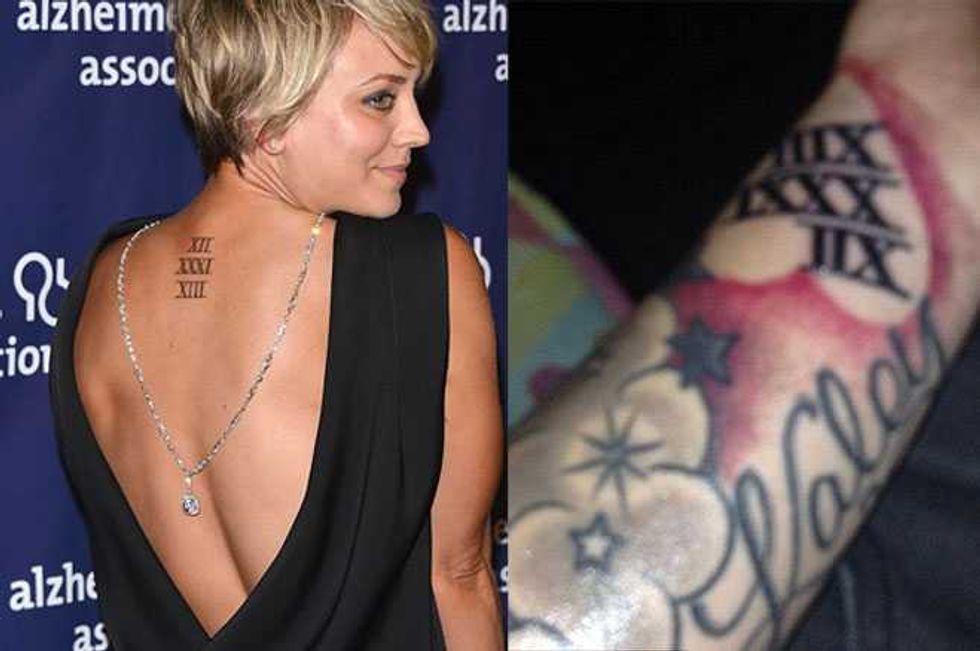 Kaley has their wedding date in roman numerals and Ryan has her name on his forearm.