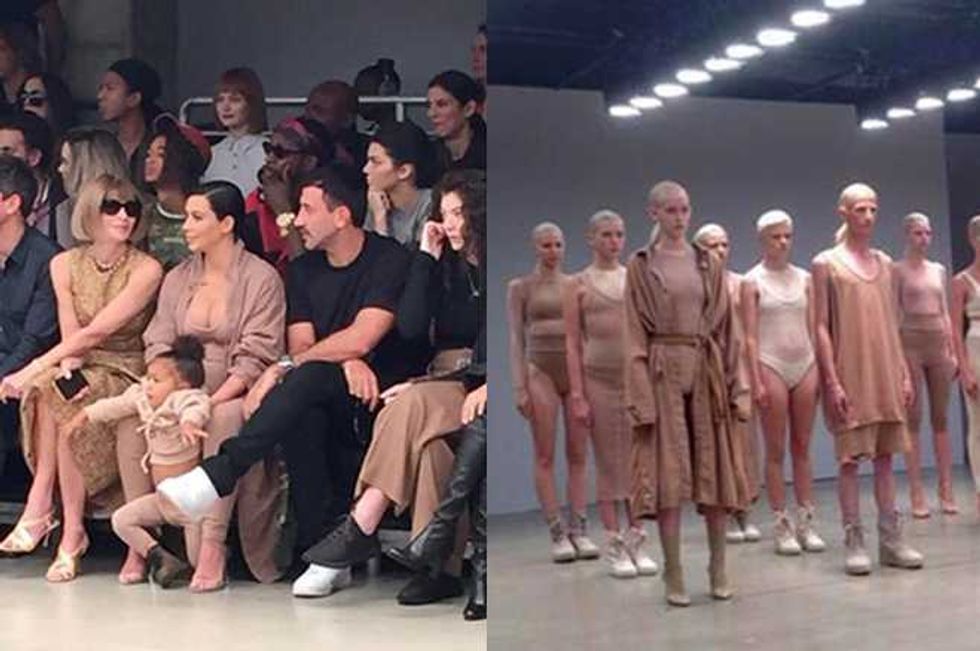 After creating some obligatory drama around his Yeezy Season 2 show at NYFW, Kanye West launched the line on Wednesday with Anna Wintour in the front row.
Wintour managed a vacant smile, surrounded by Kardashians and a few big names like Lorde, Drake and Courtney Love in attendance.
The clothes were very similar to Yeezy Season 1: Form-fitting leotards and leggings, unwearable for the masses except at yoga and dance class.
The menswear was described succinctly in a twitter comment as 'derelicts from Zoolander' while other reactions included 'for homeless anorexics' and 'is this a joke?'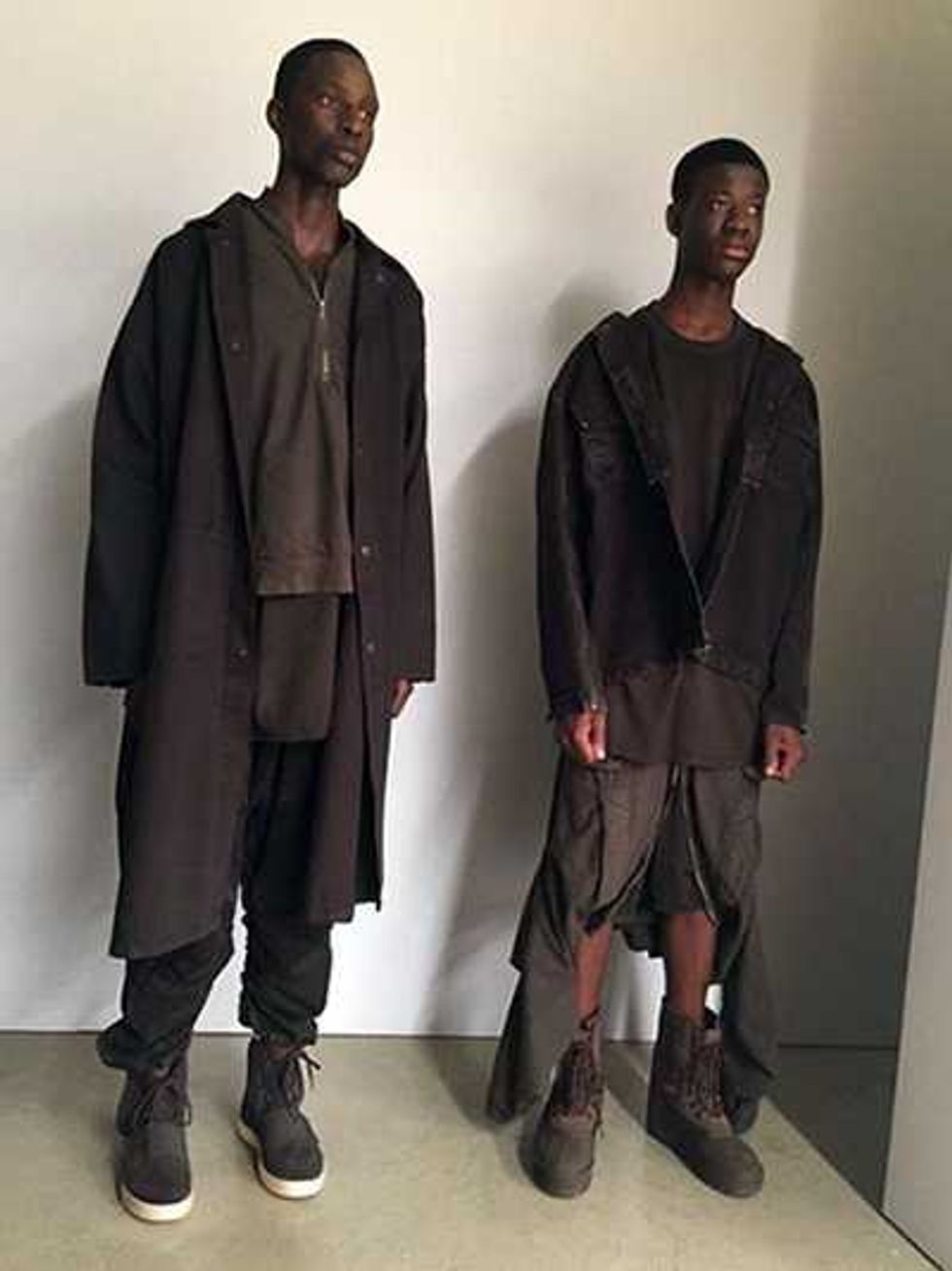 The biggest surprise was the nearly flat stomach Kim Kardashian revealed in her beige-on-beige Yeezy outfit. Either the outfit functioned as a weapons-grade girdle, or the new baby was away at a meeting.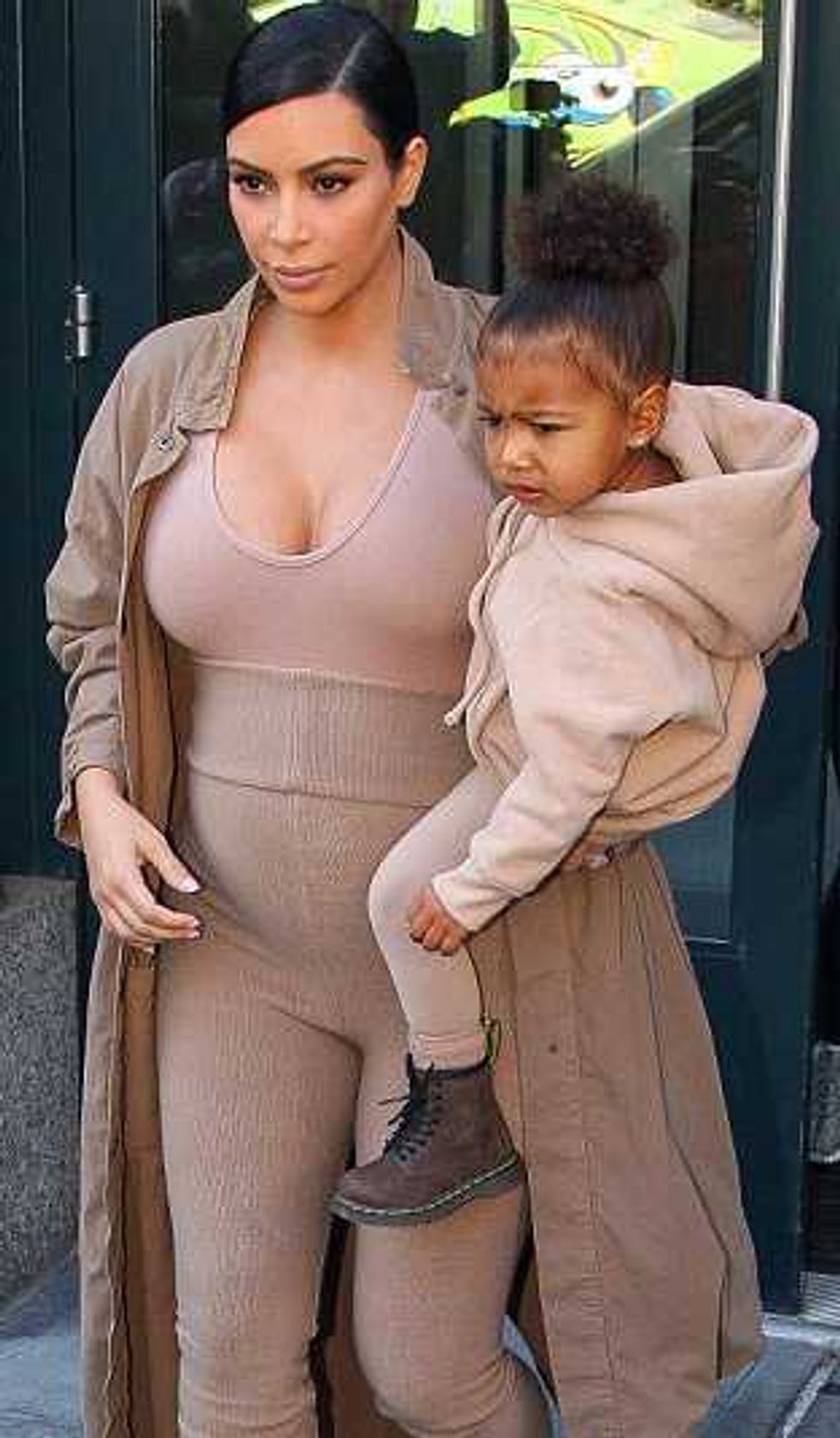 Kendall walked in the show as well as Bella Hadid, and one model chain-smoked throughout, according to Harpers Bazaar.
Kanye was rewarded at the show's conclusion with enthusiastic cheers, because Kanye.