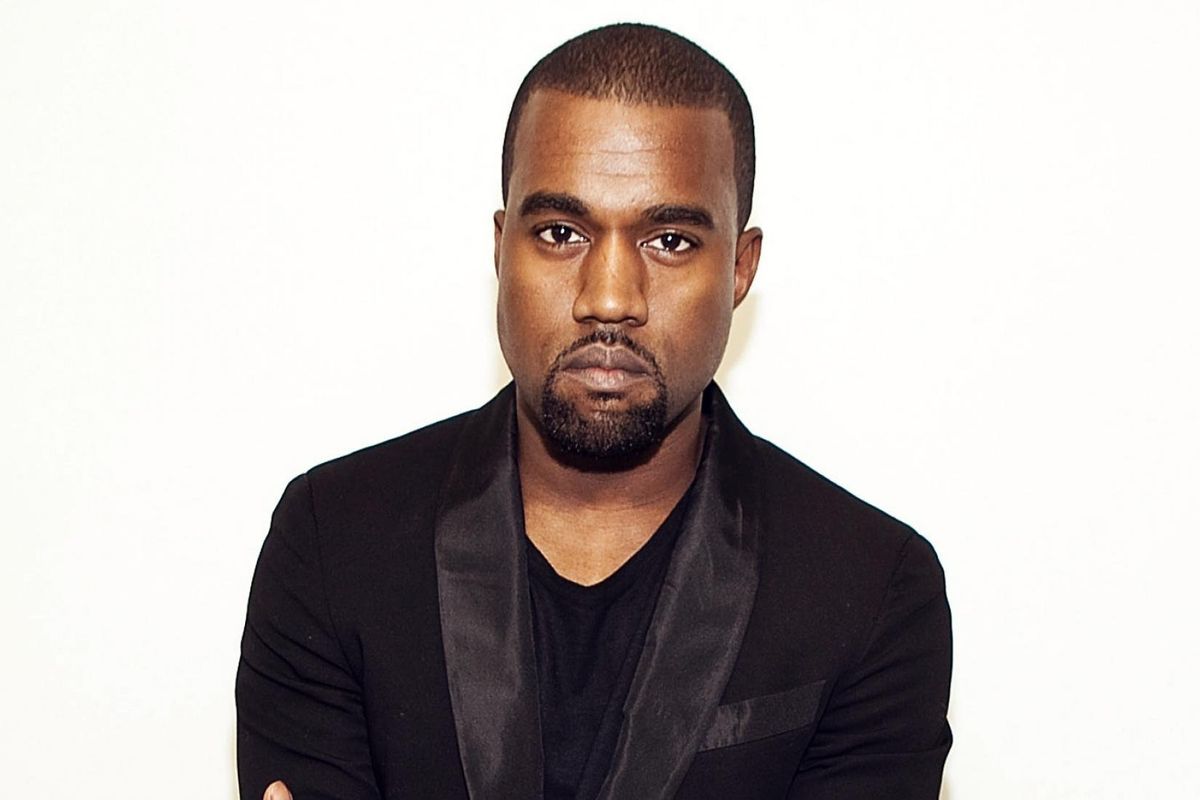 Full Name: Kanye Omari West
Date of Birth: June 8, 1977
Born: Atlanta, GA (raised in Chicago)
Occupation: Rapper, producer, designer, entrepreneur
Status: Married to Kim Kardashian West (2014)
Children: 3
Kanye West's World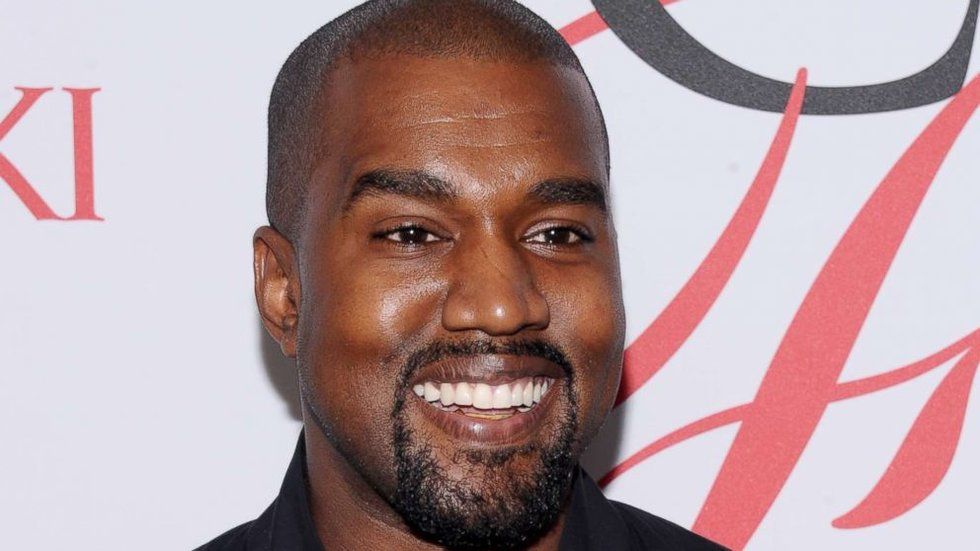 s.abcnews.com
Kanye West is all over the map. From his music to meetings in the Oval Office, West is a whirlwind of everything entertainment, culture, current events, and more all spinning into something spectacular to see. Like him or not, it's hard to deny that West has a major influence over the current climate. Be it through his lyrics or his lessons, West isn't shy about speaking his mind. His critics are on top of West's every word, waiting impatiently to call him out on any inaccuracies or incoherent ideas. But the rapper isn't worried about the naysayers. Controversy is what keeps West afloat. Calling out what he thinks is unjust is his self-appointed duty. And if he wants to top off his look with a bright red "Make America Great Again" cap, by golly, he'll wear one proudly. So much more than a performer, West is making people think, debate, and do something. And if that "something" is to tune him out, it only makes West more determined to make a difference.
Taking the Mic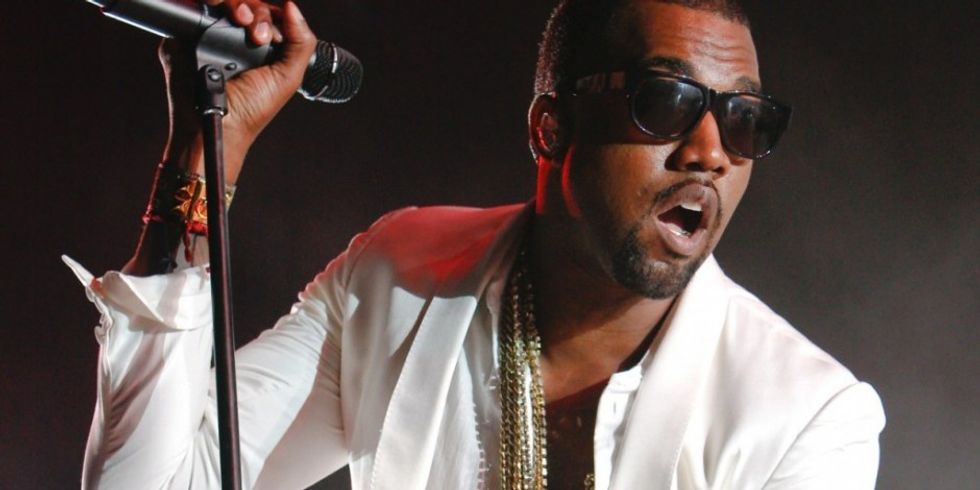 https://www.thedrum.com
West's music has been drawing in fans since the early 2000s. From The College Dropout to Yandhi, his albums have been fan favorites, with lyrics that have received attention and admiration, and production that has been praised. Collaborations have kept the rapper cool, touring brings the best of West around the world, and new music adds freshness to fuel West's fire. And West has an opinion (naturally) on his peers' work too. We'll never forget that incident when West snagged the mic from Taylor Swift at the 2009 VMAs. She was eager to accept the award for "Best Female Video" when a wild West rudely interrupted her joy to declare Beyoncé should have taken home the trophy instead. With an audience shocked and stunned and Swift left perplexed, West was sure he was in the right, but this moment will go down in history as one of West's less-than-stellar moments.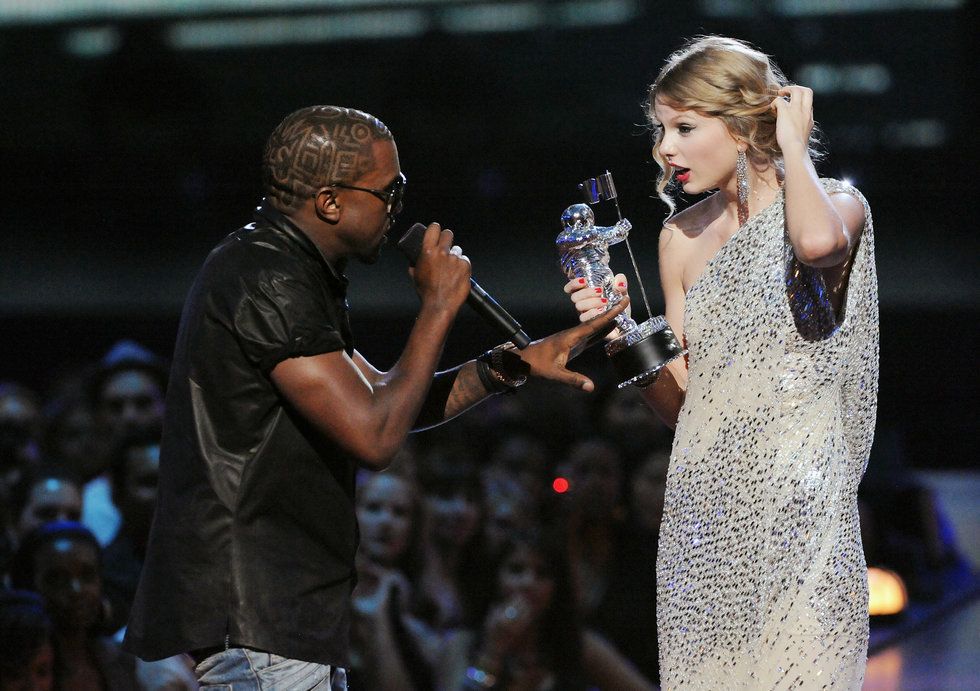 timedotcom.files.wordpress.com
Keeping Up with Kim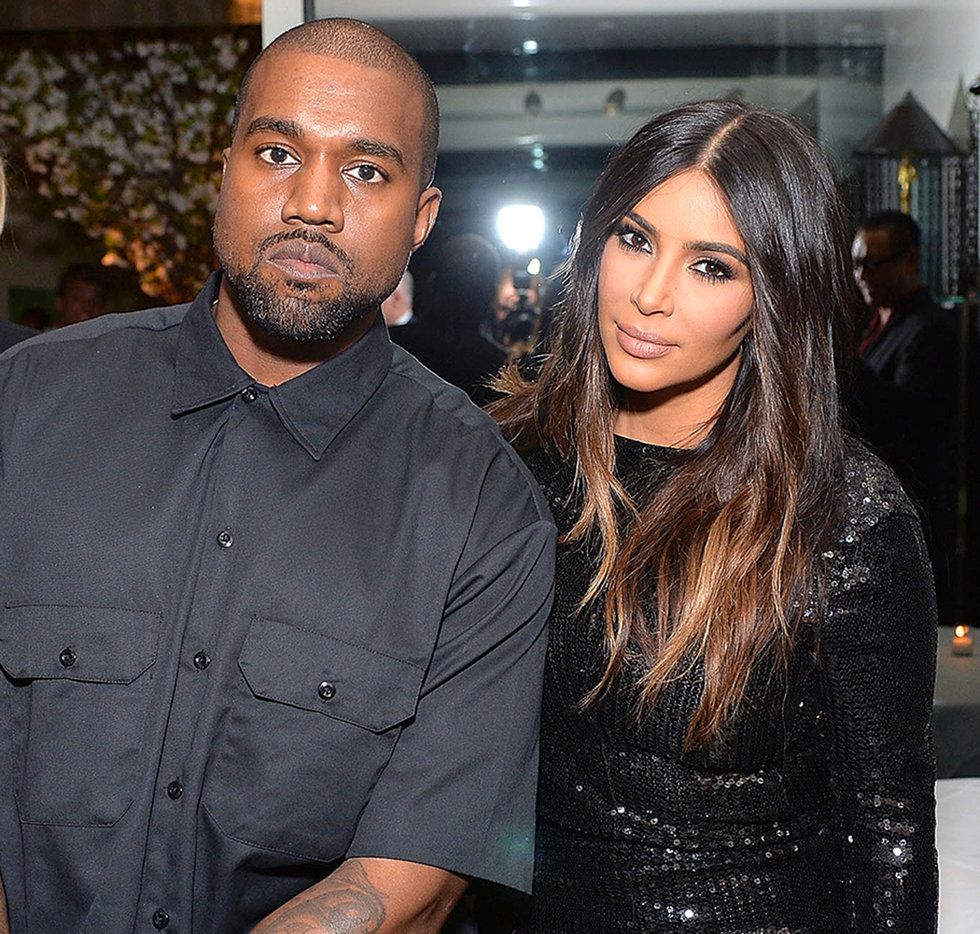 www.usmagazine.com
In May 2014, West married Kim Kardashian. Marrying into the ridiculously famous Kardashian-Jenner family only made West more well-known – gaining new fans who can't get enough of everything 'Kardashian' and keeping himself constantly relevant. The couple has three children – North, Saint, and Chicago - who join the ever-expanding reality family. Kim was married twice before, so for West's sake, let's hope "the third time's a charm" works in his favor.
Fashion at the Forefront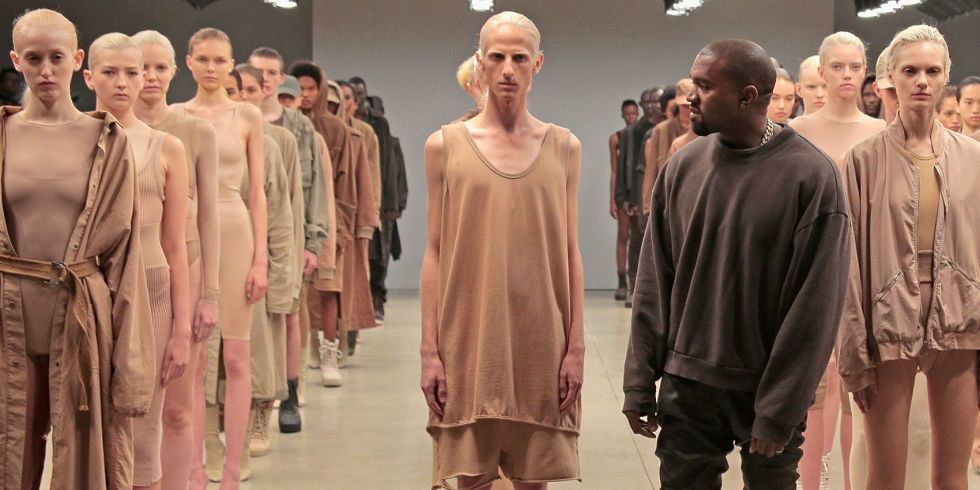 ell.h-cdn.co
Rapping may have put West on the map but his flair for fashion brings out another side of his creativity. Fashion brand Yeezy gets high marks for being chic, current, and cool, proving West is more than a one-trick pony. Fashion Week runway crowds have embraced West's wardrobe staples, enamored in the line's simplicity and sportiness, modernity and mood. West is dressed for success and making sure his fans look just as sharp.

West in the West Wing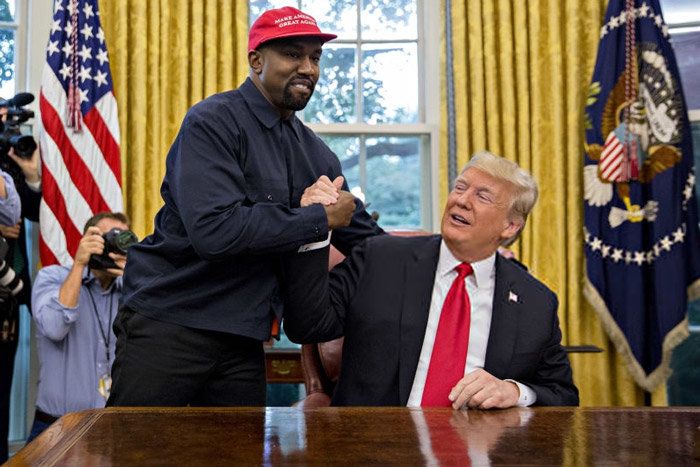 www.rap-up.com
Donald Trump has found a staunch supporter in Kanye West. Their close relationship is confusing to some, while others are on board with the unlikely friendship and all that comes with it. Who would have guessed that West would be meeting with Trump to discuss the political climate and how West could aid him in his promise to "MAGA?" From prison reform to mental health to the 13th amendment, no topic was off-limits, not that anyone aside from West had a chance to chime in. Even West's wife is in on the action, recently assisting in getting a woman out of jail thanks to Trump granting the grandma clemency. Will politics be next on Kanye's resume? Perhaps his entry into the Oval Office is a launching pad for a presidential run.
Next Up?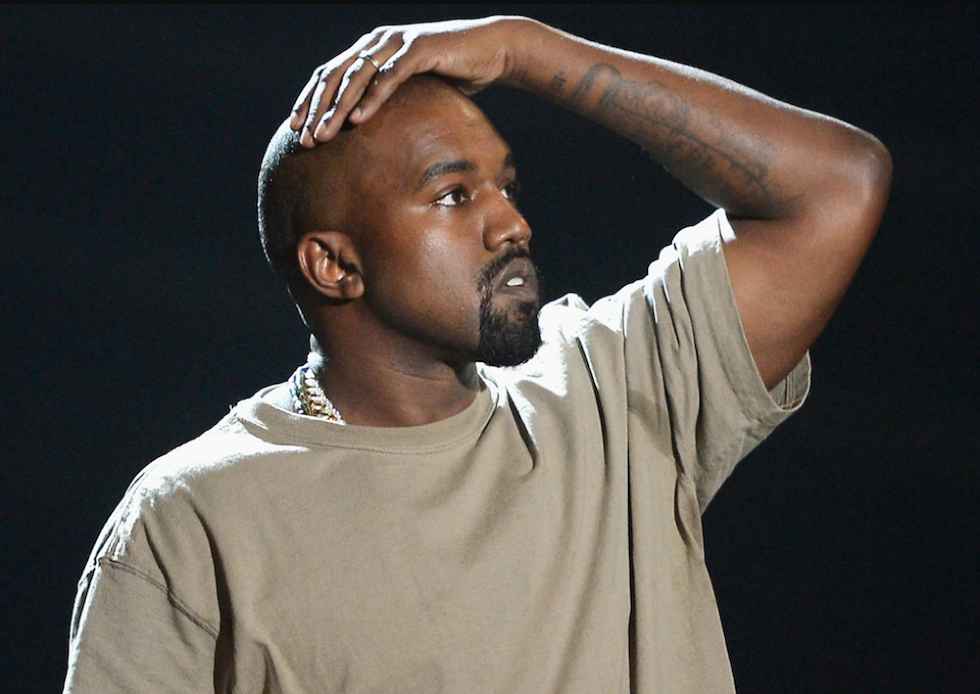 consequenceofsound.files.wordpress.com
West's future is a big question mark. Will he make more music? Design a new line? Champion for mental health? Run for local office? And what about his family? Will he and Kim make more babies? How 'bout that move to Chicago West has been hinting at? Whatever he does and wherever he goes, we're sure to hear about it. Loud and clear. West is no wallflower and he's not done gracing the world with his brand of "genius." Even the president says so.

---
Melissa A. Kay is a New York-based writer, editor, and content strategist. Follow her work on Popdust as well as sites including TopDust, Chase Bank, P&G, Understood.org, The Richest, GearBrain, The Journiest, Bella, TrueSelf, Better Homes & Gardens, AMC Daycare, and more.
---
POP⚡DUST | Read More…

When Kanye Weighs in on the Constitution
Kanye's "Sorry" About His Statement on Slavery