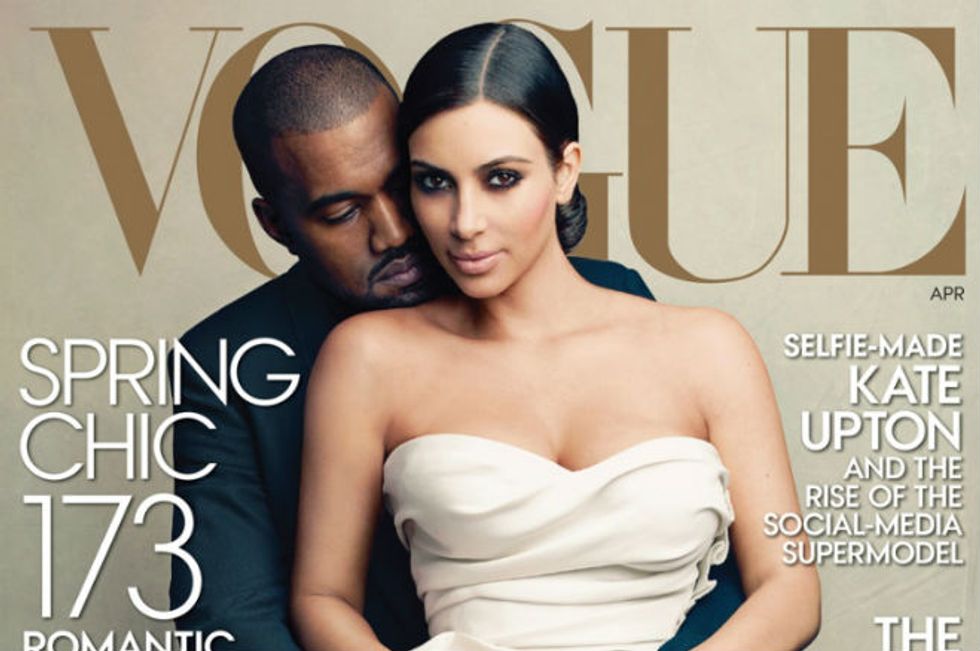 The unthinkable has happened - a rapper best-known for his anger management issues and a completely talentless reality star are on the cover of Vogue.
That's correct - Kanye West and his baby mama Kim Kardashian are covering what was once considered the Fashion Bible, now just another victim to Kris Jenner's insatiable lust for pushing her entire tacky family down our throats.
"Kim & Kanye - Their Fashionable life And Surreal Times #WorldsMostTalkedAboutCouple," gushes the magazine, over a picture of Kanye gently nuzzling Kim.
First of all, EVERYONE knows the world's most talked about couple are Brad Pitt and Angelina Jolie, who exist in a entirely different stratosphere than these clowns. The idea that Anna Wintour, who we assumed had even a modicum of class and dignity, would put an angry midget and a woman made famous by a sex tape and the size of her arse on the cover of Vogue is wrong on every single level possible.
RIP, Vogue. It was good while it lasted.