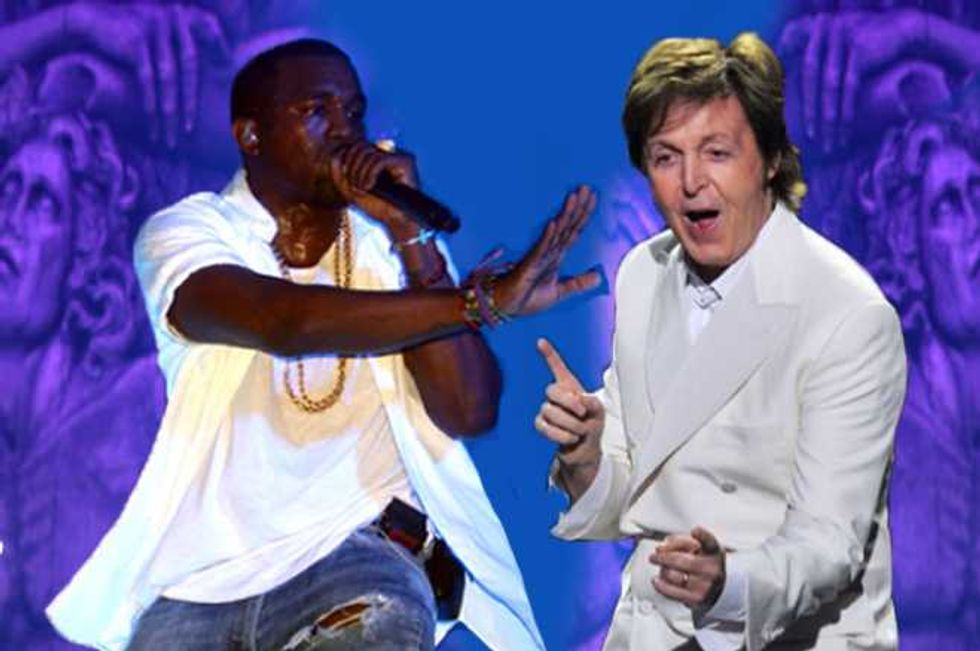 Could two of the biggest talents (and egos perhaps?!!) in the music industry be joining forces?
Kanye West and Paul McCartney have been secretly recording tracks together—well, if  a new report in the New York Post is to be believed—with our hands down favorite track title, Piss on My Grave, included in their supposed upcoming body of work.
The collaborations allegedly being created by the rapper husband of Kim Kardashian and the former Beatle could develop into an album, a source telsl Page Six.
The insider also claims reality TV princess Kim was "shocked' the pair would choose such a provocative song title, although, let's face it, it's hardly like either of the superstars to shy away from attention.
The Gold Digger singer recently attended the legend from Liverpool's mega-concert at Dodger Stadium in Los Angeles to watch his idol perform in front of thousands of fans.
Meanwhile, 72-year-old McCartney revealed in a Twitter Q&A last year that his most recent album purchases were by Kanye and Jay Z, and that he almost added a rap element to his Appreciation album.