Pornhub's gone wild for West.
Just when you thought Kanye West had his hands in everything, in comes Pornhub, reportedly offering him what is likely many a teenage boy's (wet) dream..."to serve as creative director of the first Pornhub Awards on Thursday, a source exclusively told Page Six."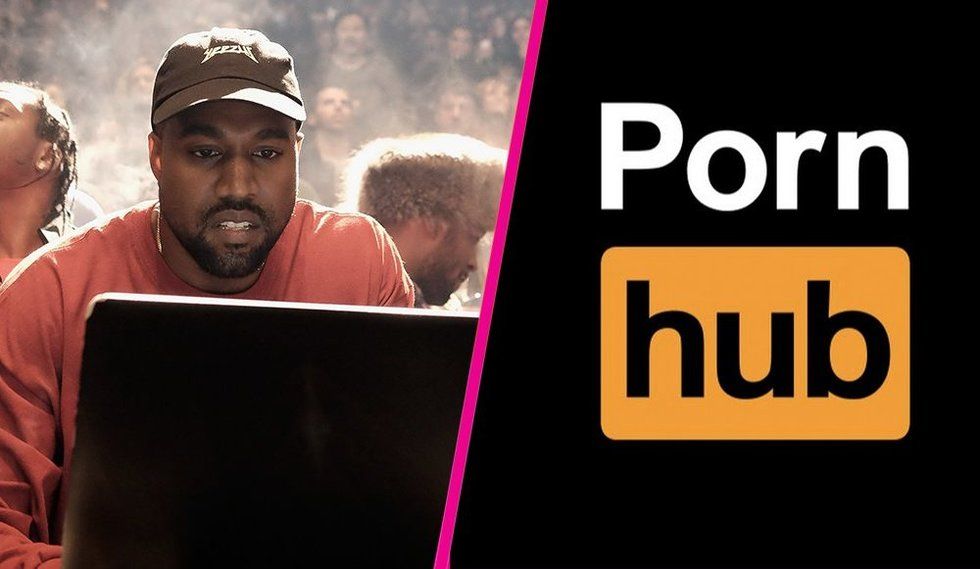 streetz945.com
If this unusual opportunity is on, West better whip something together quick. The awards are scheduled for Sept. 6 th at 7 PM and will be held at the Belasco Theatre in Los Angeles, California and will be live-streamed in virtual reality, no less, on the steamy site. Page Six reports categories will include "top MILF performer" and even non- XXX categories like "celebrity of the year," for which West's wife is in the running. Now if she wins, will West declare how Beyoncé shoulda won? Oh, and Kylie's up for the award too, as well as "The Biebs" and Cardi B, among others. How nice to be proclaimed porn-adjacent.
While Stormy Daniels would have been a fine choice as the night's MC, the first-ever Pornhub awards will be hosted by adult-film star Asa Akira. Most people would be mortified to be judged on their "performance," but for porn stars, apparently, it's all part of the "package."
So why West? Just watch his appearance on Jimmy Kimmel. Their conversation somehow led to sex and West could not praise the porn site enough. So much so, Pornhub "gifted West a free lifetime premium membership, plus he was even reportedly offered complete creative control to direct a scene in an adult film," as per Page Six. Too bad this deal did not come about when Kim K. and Ray J filmed their reality romp. Surely West would have put a sleeker spin on the sexcapade.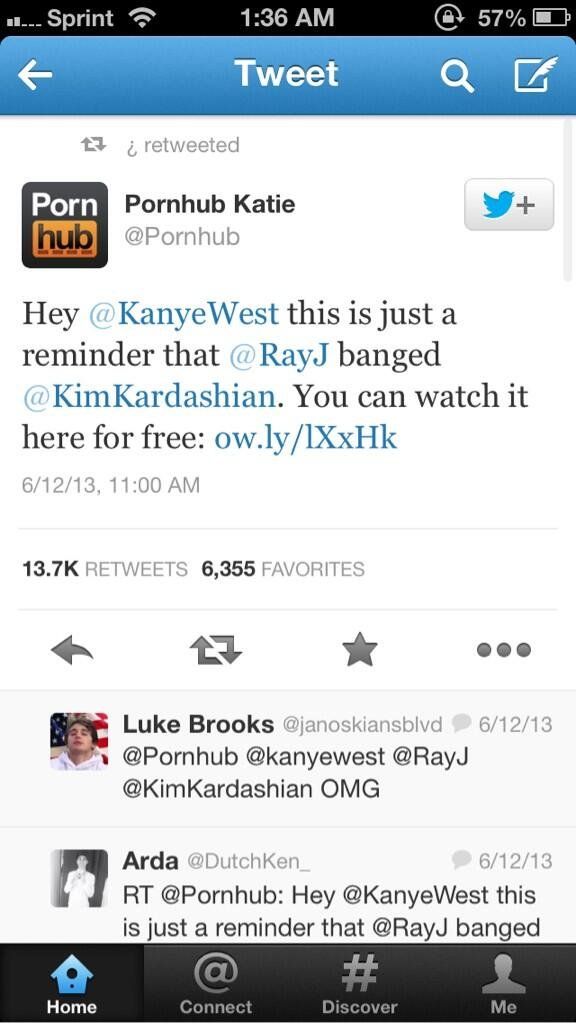 pbs.twimg.com
Stay tuned to see how West works his magic for the porn-loving lads and ladies. And as long as he remains behind the camera, we're good.
---
Melissa A. Kay is a New York-based writer, editor, and content strategist. Follow her work on Popdust as well as sites including TopDust, Chase Bank, P&G, Understood.org, The Richest, GearBrain, The Journiest, Bella, TrueSelf, Better Homes & Gardens, AMC Daycare, and more.
---
POP⚡DUST | Read More...