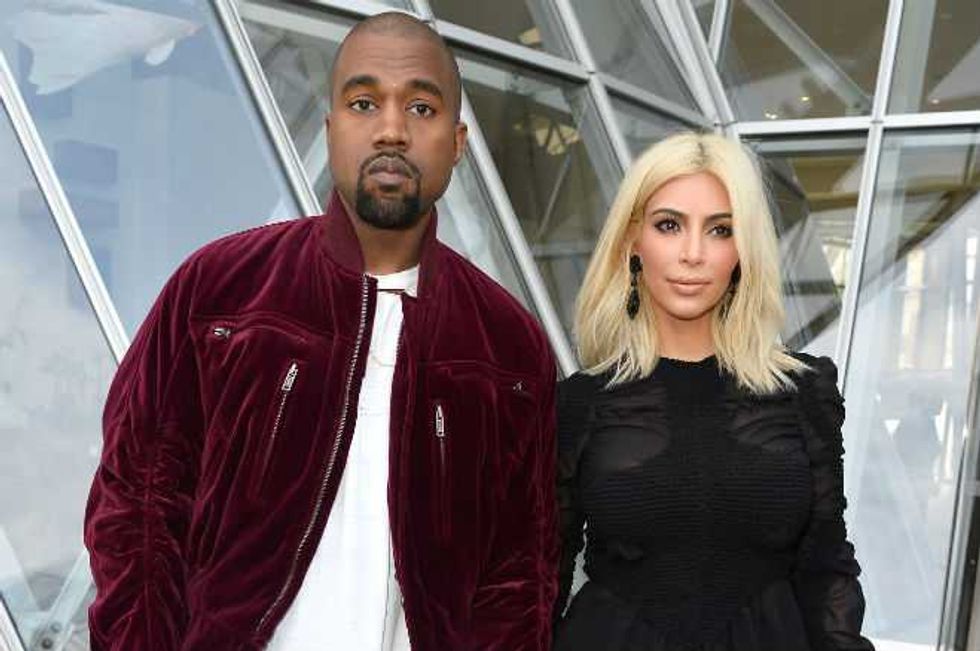 Remember when Kanye West said America was so racist he wanted to leave the country, etc etc etc?
In fact, let's just have a refresher on EXACTLY what he said on stage at London's Wireless Festival last summer (emphasis our own):
"When I take these meetings and shit, people talk to you like you're stupid or something… I'm not gonna call no names. I'm not going to mention Nike or nothing like that," he said. "I'm not dissing Luis Vuitton, I'm not dissing the Gucci group and shit. I'm just saying, don't discriminate against me because I'm a black man or because I'm a celebrity and tell me that I can create, but not feel. 'Cause you know damn well there aren't no black guys or celebrities making no Louis Vuitton nothing.

"They let Pharrell make those glasses, and we liked them, right? They let me make those shoes, and we liked them right? And they say, "No no no nigger. Not no more. That's too much. That's too much. No no no no no no nigger not no more. That's way too much. That's way too much. Stay in your place. Sit in the front of that show and wear this jacket I made you. Stay in your place. Do what you get paid to do. Stay in your place. Don't embarrass yourself trying to chase your dreams. Save face. Save face."
Got that?
Ok, well NOW Kanye as decided racism is not, in fact, a real thing - just a silly dated concept for silly people to get upset about.
SERIOUSLY:
"It's like a silly concept that people try to touch on...to separate, to alienate, to pinpoint anything. It's stupid, he told Clique TV in a recent interview. "It's like a bouncing ball in a room with two cats, or something, when you don't feel like playing with a cat. Let them literally fight over the bouncing ball. And the bouncing ball has nothing, no purpose, anything other than that: It bounces. That's racism. It's not an actual thing that even means anything.

"It's something that was used to hold people back in the past, but now there's been so many leaps and breaking of the rules that it's like it's played out like a style from the 1800s or something."
You know what, this fucking jackass has said a LOT of stupid, ignorant shit in the past, but this really takes the cake.
THIS is why Lindsay Lohan thinks it's perfectly acceptable for her to use the n-word.
Unbelievable.