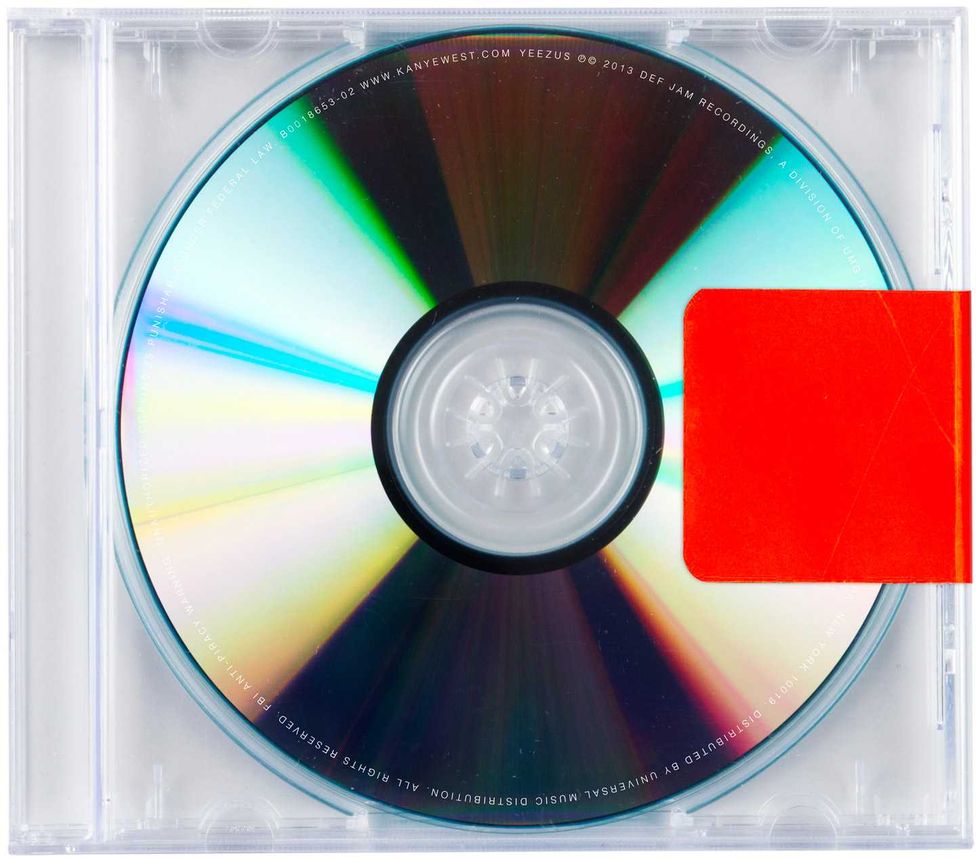 We're reviewing every song on Kanye West's Yeezus today to commemorate its release this week. Stay tuned for our take on all ten tracks on the rapper/producer's latest masterwork!
Because the song is called "I Am a God," with the titular proclamation making repeated appearances throughout the song (and Kanye actually conversing with Christ himself in the second verse), most of the discussion about the song will undoubtedly be about its perceived arrogance and the meanings and motives behind it. Really, Yeezy's words aren't even the most notable thing about the song, which is possibly the album's most stunning in terms of its production detail. The thing is an absolute marvel with its atmospheric, piercing, stuttering musical backdrop, impossibly sinister and a little bit intimidating. It even drops out a couple times completely, only to peek its head back up, as if to say "Didn't think you were done with me that easily, did you?"
Kanye the rapper is in top form on the song as well, however, memorably summing up his entire career with the mid-first-verse stanza: "Old niggas mentally still in high school / Since the tight jeans they never liked you / Pink-ass polos with a fucking backpack / But everybody know you brought real rap back." His second-verse parlay with Jesus doesn't sound blasphemous so much as strangely empathetic--which, we suppose, is arguably even more blasphemous than outright blasphemy. And of course, 'Yeezy saves the finest moment (and the album's instant classic catchphrase, currently being retweeted by a 'Yeophile near you) for the a capella climax of the chorus: "In a French-ass restaurant / HURRY UP WITH MY DAMN CROISSANTS!"
POPDUST SAYS: 4.5/5