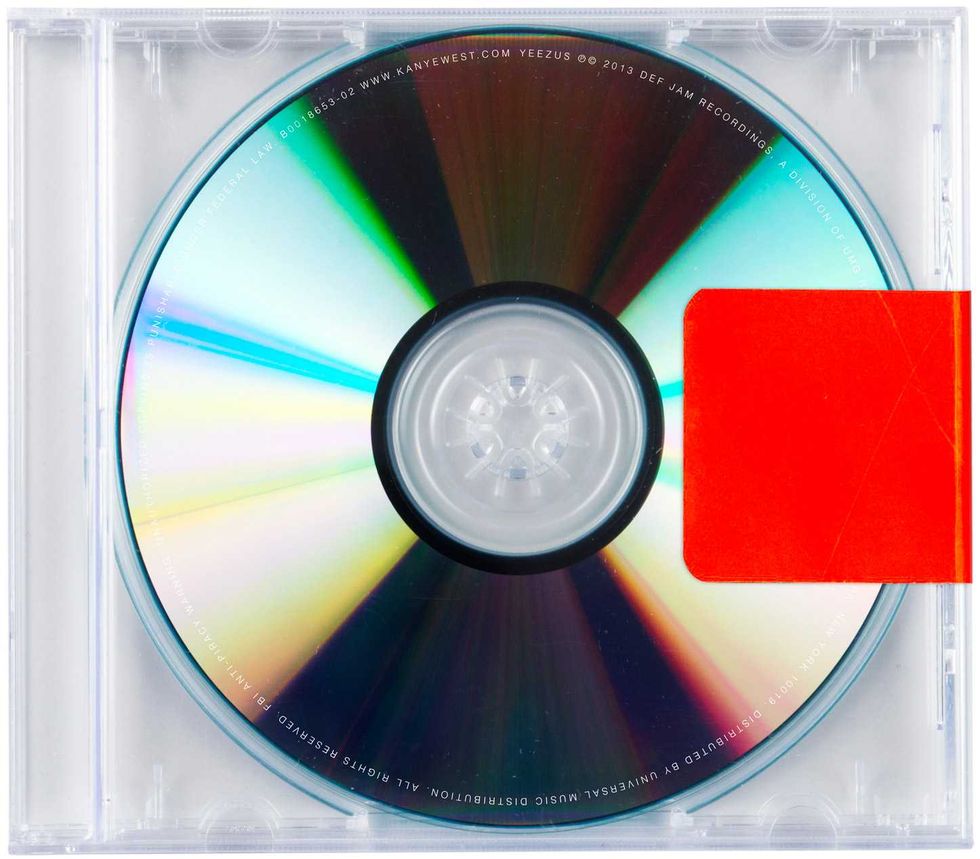 We're reviewing every song on Kanye West's Yeezus today to commemorate its release this week. Stay tuned for our take on all ten tracks on the rapper/producer's latest masterwork!
Even after the first three songs on the album, challenging by just about any artist's standards, "New Slaves" is a show-stopper in its stunning starkness. Though the song's grand, choir-like pre-chorus keys remind of the bombast of previous hits "H*A*M" and "Clique," there's no real beat attached to them, instead just an eerily plink-plonking synth riff and a threatening, supersonic bass rumble adorning Yeezy's rants about racism and privacy and culture wars. For a guy whose beats have been as memorably over-stuffed and expansive as Kanye's, to hear him at this level of minimalism is absolutely jaw-dropping, basically giving you no choice but to listen to every word he was saying, as if it was the most important rap of his career.
It very well might be. Our Nate Jones has already broken down the lyrics in full citation, but from the song's unforgettable opening couplet ("My momma was raised in an era when / Clean water was only served to the fairer skin") through to its feverish, barely controlled climax ("Fuck you and your Hampton house / I'll fuck your Hampton spouse / Came on her Hampton blouse / And in her Hampton mouth"), Kanye's words are absolutely transfixing, making the personal global and the global personal and seemingly touching on every issue, defiance and contradiction of his ten-year career in the pop limelight. By the time the song breaks down into Frank Ocean wailing over a soulful sample from Hungarian psychedelic band Omega, it sounds like Yeezy making his much-needed escape from the unsustainable lyrical fury and musical bleakness of the first four tracks, an album-opening run as breathtakingly executed as on any album in recent memory.
POPDUST SAYS: 4.5/5