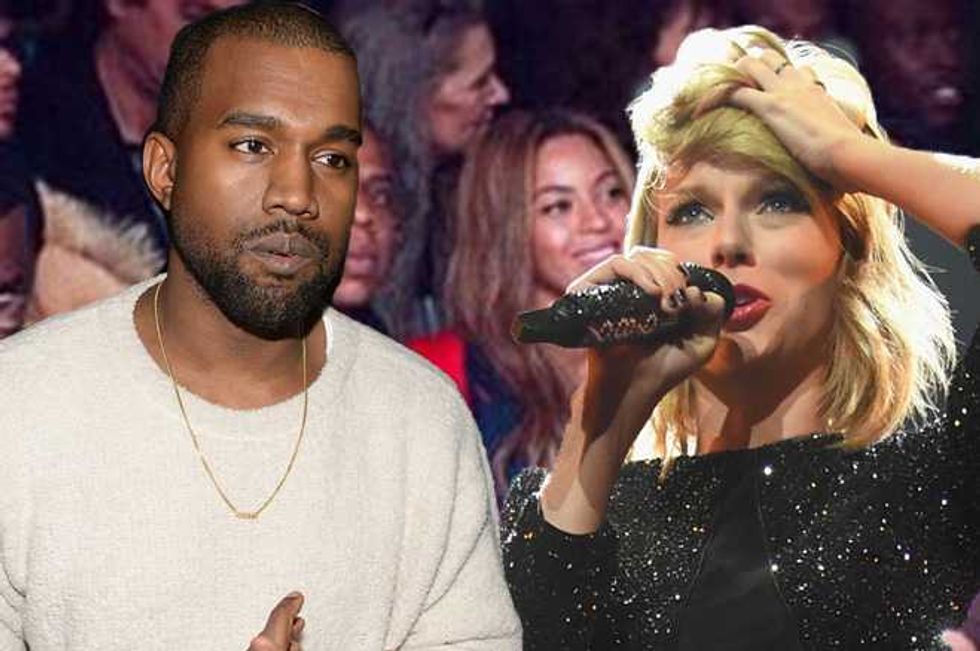 Is the Kanye West/Taylor Swift feud about to flare up all over again?
Tay was supposed to be at Kanye's fashion show last night but went MIA, and he seems totally confused (but not ranting, yet).
Not that any star power was needed - the front row for Kanye's Adidas collaboration included Hailey Baldwin, Beyoncé, Justin Bieber, Kris Jenner, Rihanna, Russell Simmons, Alexander Wang, Pete Wentz, Anna Wintour, Jay Z, Kendall Jenner, Khloé Kardashian, Big Sean, Diddy, North West (who had an EPIC meltdown) and Kim Kardashian.
"I don't know what happened," Kanye told Vogue's contributing editor André Leon Talley.
Taylor's rep claims she had a prior engagement:
"Taylor wanted to attend but had a scheduled photo shoot that day that she could not move."
The shoot was apparently scheduled months ago - so why did Tay say she would be at the fashion show? Flakiness is NOT cool!
Kanye meltdown in 3...2...1...