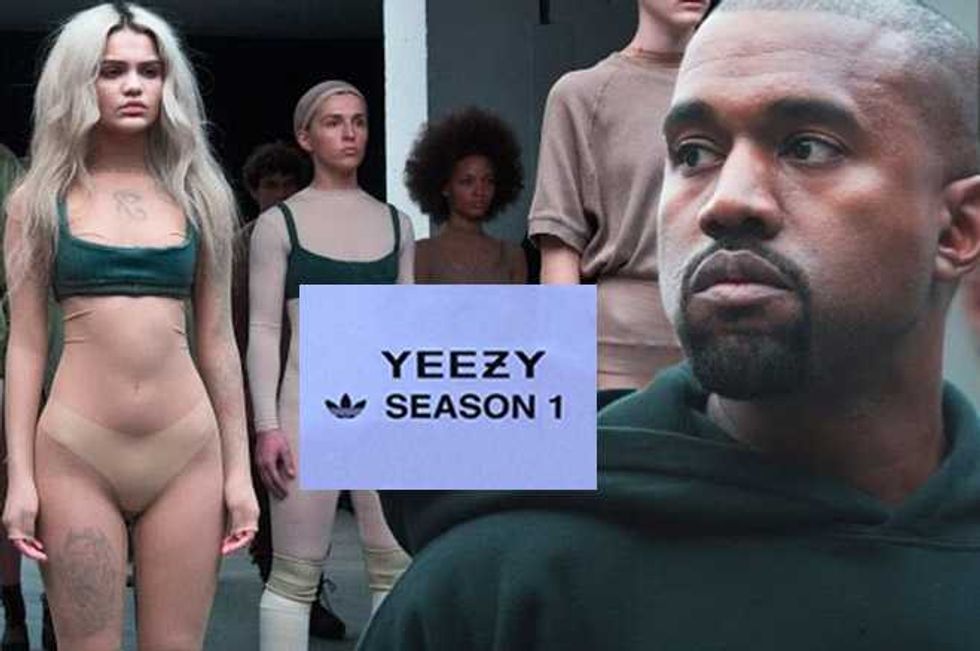 The lookbook for Kanye West's 'Yeezy Season 1' line for Adidas, just seen on the runway, has leaked online and includes some intriguing nude shots if shredded sweaters aren't your thing.
Let's get straight to the nudes.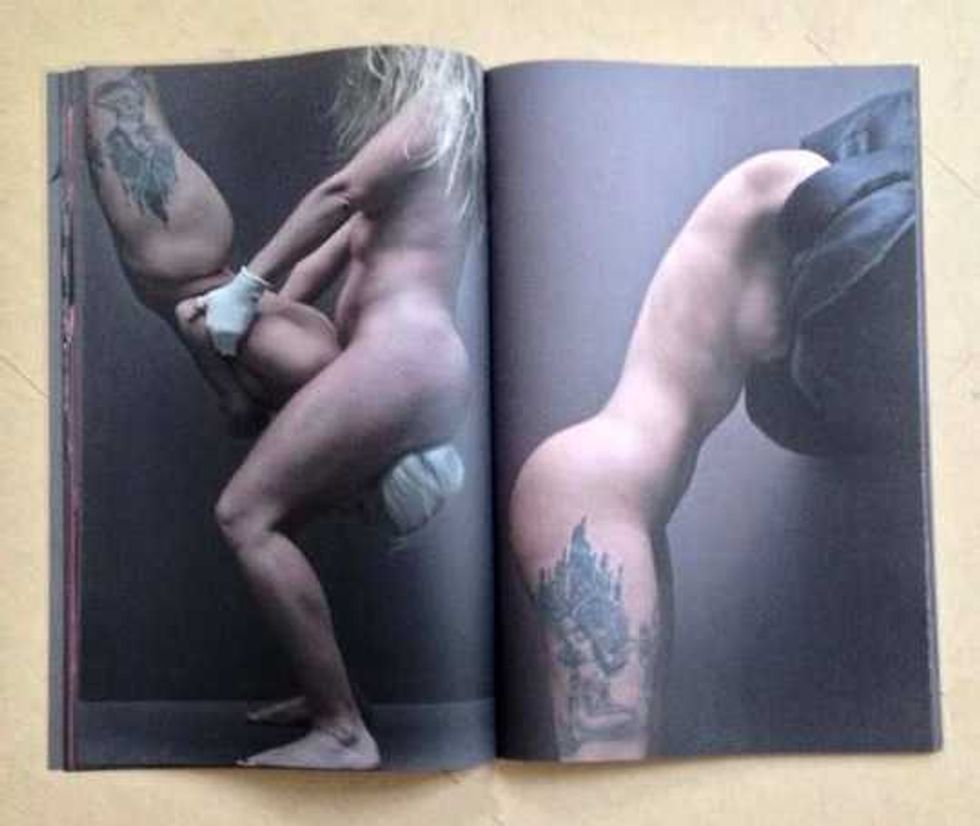 Why the nudes? Because Kanye.
The actual clothes are a collection of overpriced Mad Max inspired streetwear. featuring baggy sweats and tattered sweaters. While Kanye has stated that he hates exclusivity and wants to spread his Dopeness to the masses, this time around the masses will have to be content to shred their own sweaters.
Prices, according to HIgh Snobiety, run from $1750 up to $3800 for outerwear, with backpacks running from $495 to $880.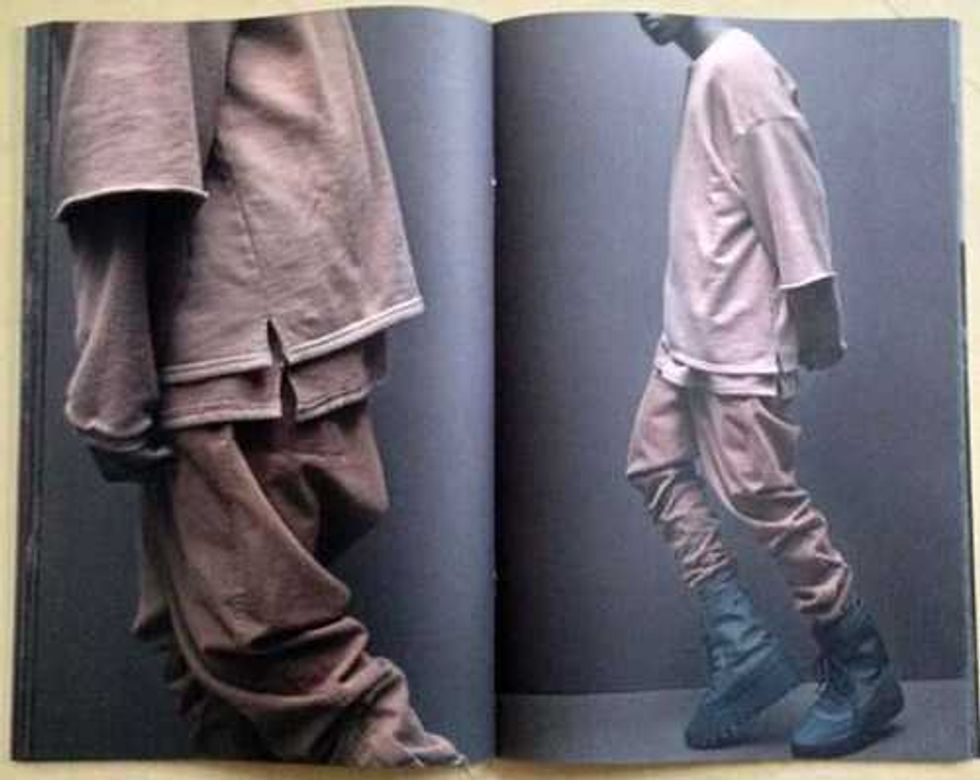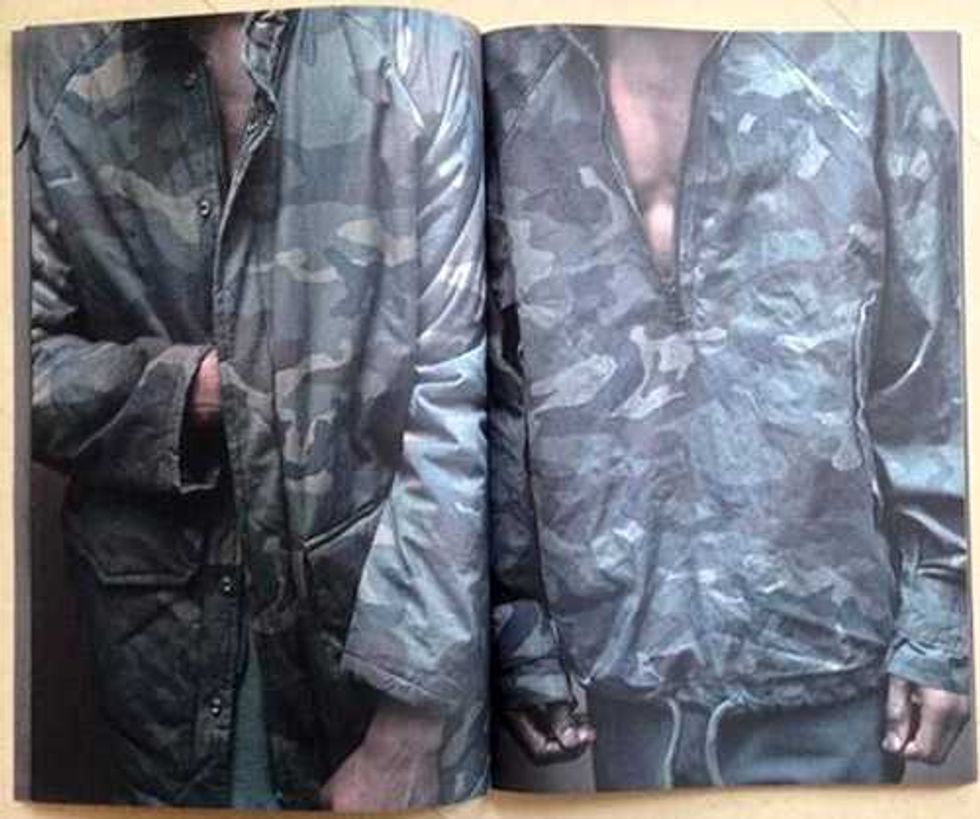 Trust-fund kids, jump on it! Everyone else, maybe we can eventually find the lookbook on eBay.