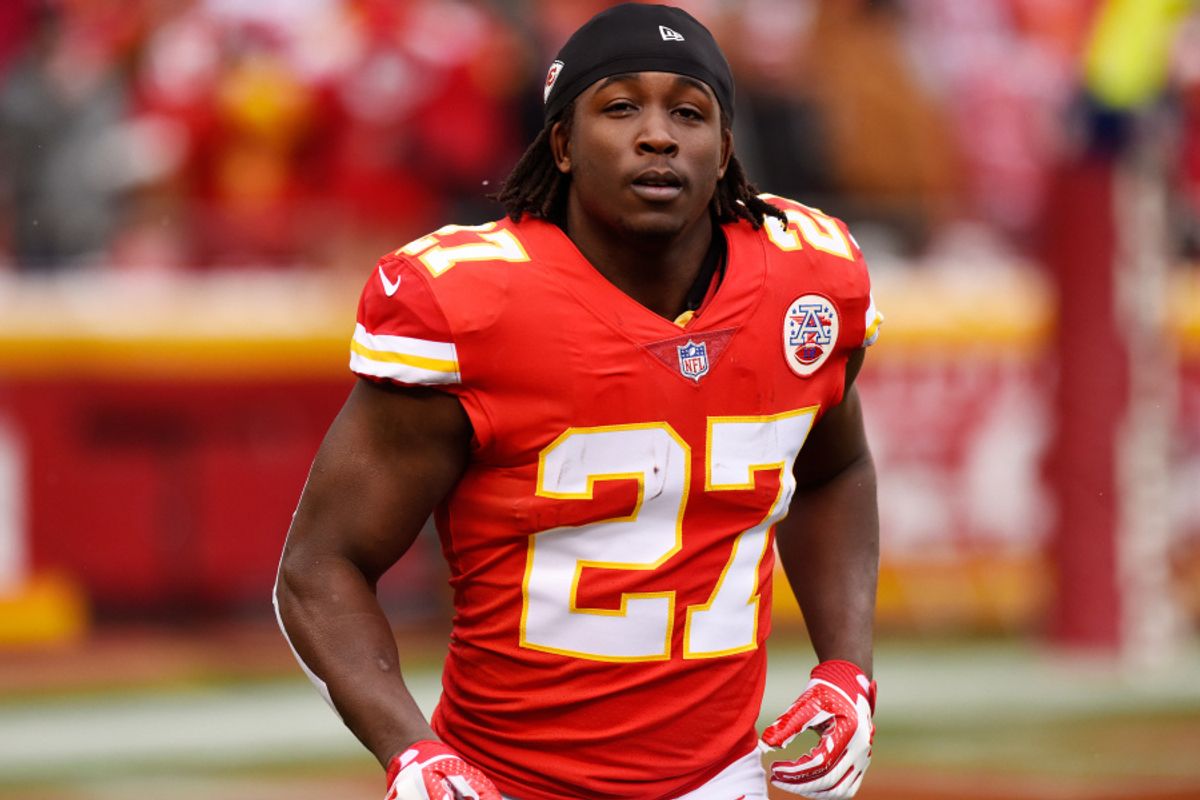 TMZ has posted security camera footage of Kansas City Chiefs running back Kareem Hunt viciously attacking a woman in the hallway of a Cleveland hotel in February of 2018. The video begins with Hunt appearing to argue with the 19-year-old woman, before brutally shoving her. Soon, several more individuals appear to come from the hotel room and attempt to restrain Hunt. He then shoves one of his friends into the woman, sending them both flying into the wall, seeming to leave them both dazed. The woman crouches, attempting to regain her bearings, when Hunt comes over and kicks her, before being finally dragged away by his friends. The incident reportedly began at 3:22 am on February 10th, and the police were called shortly afterwards, but no arrests were made.

According to TMZ, the woman told the police at the time that the altercation began because "Kareem kicked her out of his room after she refused to hook up with one of the men in Kareem's entourage." In contrast, Hunt's friends claimed that "the woman had gone crazy when asked to leave and called Kareem the n-word" and that she was lying that he had assaulted her in order to get money out of Hunt. This newly released footage clearly proves the woman was telling the truth about the assault, and raises questions as to why Hunt has not faced any legal consequences.
The NFL has thus far not suspended the star running back, despite the incident happening nearly a year ago. In August, Chiefs owner Clark Hunt addressed the allegations, and said, "Kareem is a young man, second year in the league, obviously had a very big year on the field last year. I'm sure he learned some lessons this offseason and hopefully won't be in those kind of situations in the future." The question now is, did the NFL know about the existence of the damning video, and cho
se not to act?
---
Brooke Ivey Johnson is a Brooklyn based writer, playwright, and human woman. To read more of her work visit her blog or follow her twitter @BrookeIJohnson.
---
POP⚡DUST | Read More…

Lured: A World of Theatrical Hurt
Eddie Izzard: transgender, hilarious, and heartbreaking
'Pop Punk High', a pop punk musical comedy? Um... yes please!